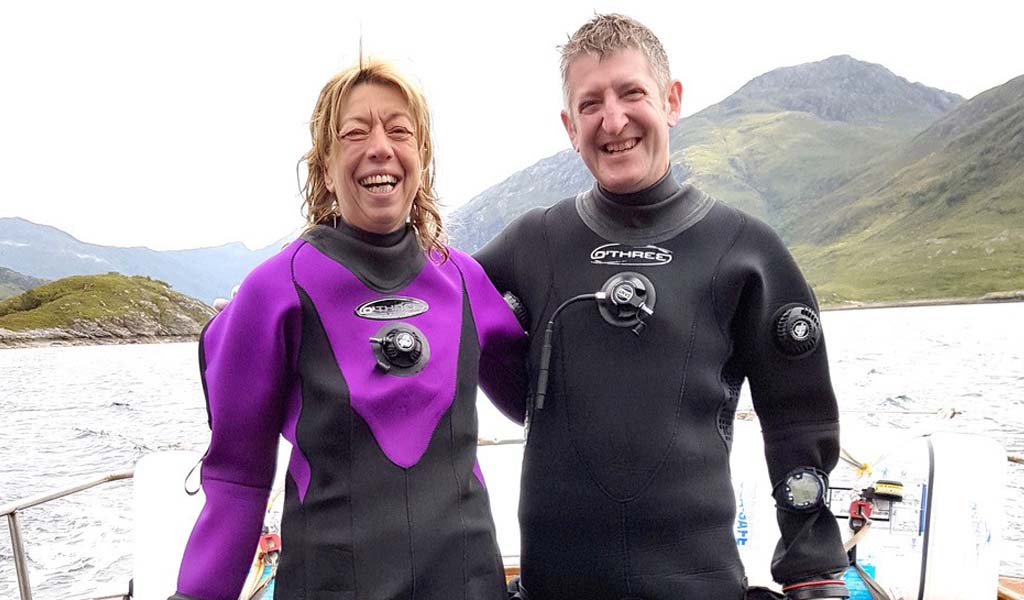 Yo-Han Cha attempts – and fails – to be chivalrous when two friends find themselves inconvenienced on a trip to the Farne Islands.
The closest I came to doing myself serious damage on a dive trip was from laughing. I was at the Farne Islands, where the sun was out, the sea was calm and the seals were playing. All in all, a great weekend. We were all staying well hydrated, but being on a RIB, the only toilet on board was a bucket. It didn't present the blokes with much of a problem, however, there were a couple of ladies, let's call them Linny and Laney (for the interests of my safety, not their real names) who refused to use the bucket, despite all the blokes promising we wouldn't look.

So, after the second dive, we headed back to Beadnell Beach, as quickly and as comfortably as the skipper could manage. Once the RIB had been hitched to the tractor, Linny and Laney made a beeline for the public toilets by the car park. My bladder had refilled itself during the second dive, so I wasn't too far behind them.

The ladies comfortably beat me to the toilets, but as I reached them, instead of going inside, they appeared to be engaging in conversation with a stranger outside the toilet entrance. I was puzzled by this strange behaviour of desperate divers stopping just short of their goal but being in urgent need myself, I didn't give them a second thought as I saw to my own 'priorities' in the Gents'.

When I came out a couple of minutes later, I found Linny and Laney still outside the Women's, very cross and grumpy. Apparently, the stranger was the cleaner who wouldn't let them use the toilets while they were being cleaned! I advised them that the Men's was empty and that I would stand guard at the entrance (I can be a gentleman).

After briefly contemplating my offer, Linny and Laney realised how desperate they were and took me up on that offer, but much to their horror, they found that the hygiene levels of Men's toilets fell some way short of those at the Women's. I knew, of course that this was no porcelain paradise, but I didn't realise the Women's were so much better! I was treated to "OMG! This is disgusting!"; "Oh no! My wrist seals are in it" and "Yo-Han! It's not funny!". Apparently, there are limits to my chivalry – I was bent double, roaring with laughter while standing guard in the doorway. Ah, the memories!

On a serious note, it is easier being a bloke on a RIB. When I transitioned from wetsuits to drysuits, I found that it was a great advantage to be able to pee off the back of a RIB. There are those who extol the virtues of a P-valve (available for men and women). I was surprised to find that it is actually called a P-valve, assuming previously that typical diver informality had resulted in it being christened the 'pee valve'.

Annual offers to Linny and Laney to purchase P-valves for them for Christmas still don't go down well.


BSAC members save £££s every year using BSAC benefits.
Join BSAC today and start saving on everything from scuba gear, diving holidays and diver insurance, to everyday purchases on food, online shopping and retail with BSAC Plus. Click to join BSAC today.
This column was originally published in SCUBA magazine, Issue 106 September 2020.
Images in this online version may have been substituted from the original images in SCUBA magazine due to usage rights.