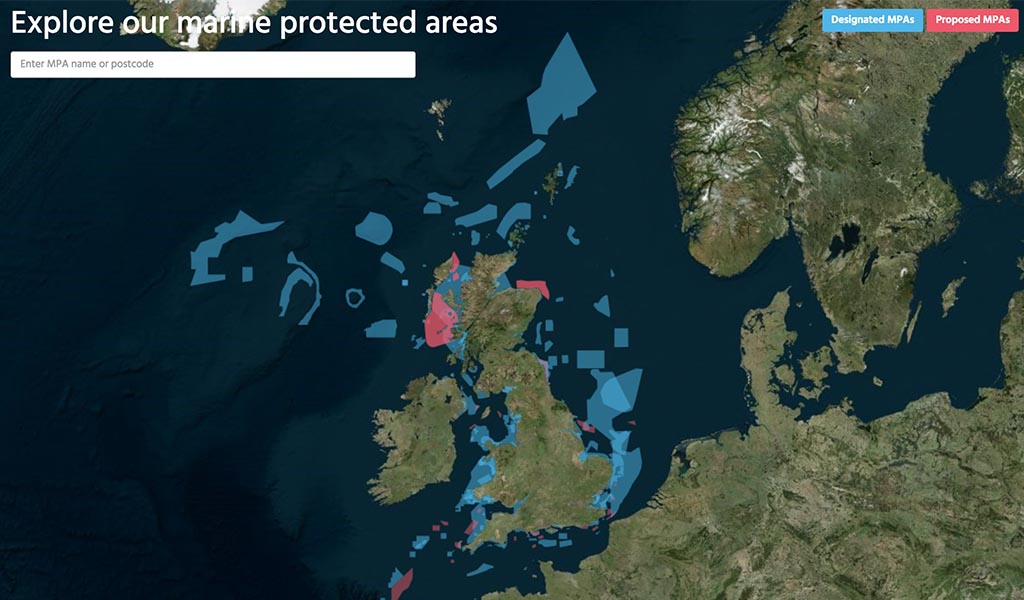 BSAC is calling on members to have their say in the final round of consultations on Marine Conservation Zones (MCZ) to be allocated around England.
In the latest MCZ consultation, the Government is aiming to designate an additional 41 zones to the 50 MCZs already in place to protect the rich and diverse marine life around British shores. Without them, more than 60% of our seas will be left unprotected.
With the public consultation set to end on 20 July, BSAC has joined forces with the Marine Conservation Society to urge members to get involved.
BSAC Chief Executive Mary Tetley said this was a real opportunity for divers and snorkellers to have their say on the future of our marine environment.
BSAC members have played a key role in the previous two consultations and this final round really is the best and last chance we have to give our seas the protection they deserve.
The sites proposed in the final MCZ consultation cover a range of rare and threatened species and habitats found in UK waters, including seahorses in seagrass meadows, blue mussel beds supporting sea snails and crabs, cold-water coral reefs with starfish, anemones and sponges and deep water mud habitats. The proposed network will cover approximately 11,700 km2, bringing the total area of protection to over 32,000 square km.
This final round of consultation comes after nine years of campaigning by MCS and BSAC for greater marine protection.
It is fantastic to have this last set of sites proposed after much painstaking work since 2009, when, together with BSAC, we called for better marine protection under the new Marine Acts
- said Sandy Luk, MCS Chief Executive Officer.
With every one of these sites designated, we will have enough of the sea in protected areas to provide a fantastic foundation for ensuring marine life can recover and thrive.
Want to support BSAC's campaigning? The more members we have, the stronger our voice is.
> Read our next blog on Four reasons we need more Marine Conservation Zones