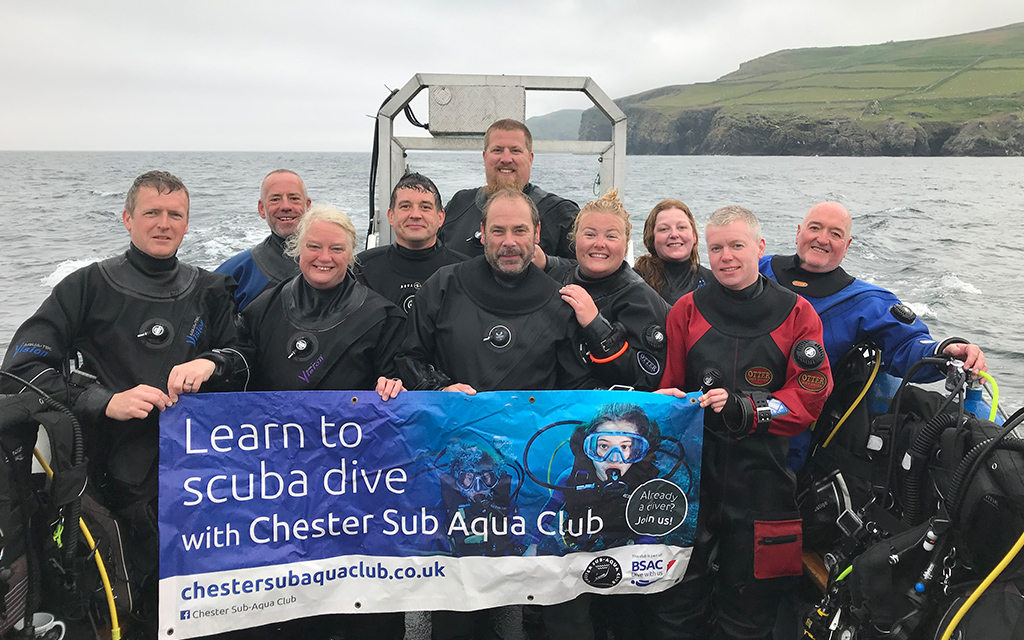 Chester Sub-Aqua Club has scooped this year's Heinke Trophy, BSAC's premier trophy that recognises the essential role clubs play in the growth and development of BSAC diving.
Chester SAC has become the 57th winner of the Heinke Trophy since it was launched back in 1958. The trophy is awarded each year to the club that has done the most to further the interests of its members and BSAC, with the winning club also receiving £1,000.
Club Treasurer, Martin Holloway, who coordinated Chester SAC's Heinke submission, said the news they had won the 2019 trophy has been a 'huge boost for the club'.
Chester SAC had entered the Heinke Trophy once before, back in 2007, when they were highly commended. Martin said that after a fantastic year for the club, it felt the right time to try for the Trophy again.
The whole process has brought the club closer together and has given us the drive to progress further in the future.

It also means that the hard work and commitment over the past few years building the club has been recognised and the prize money will be a welcome boost to our boat fund.
Heinke Trophy adjudicator Phil Harrison said the response to this year's trophy was one of the best he had seen, which made choosing the final winner a difficult task. The adjudicating team, which also included Tony Marshall and Kevin Phillips, awarded Certificates of Merit to Imperial College Underwater Club, Kingston and Elmbridge Junior Snorkellers Club, Pontefract SAC and South China Diving Club.
However, when it came to the Heinke Trophy winner, it was Chester SAC who impressed the judges. Of them, Phil explained:
They have a very good attitude to safety and there was a wide range of UK dive sites visited, including research activities, collaboration with NAS, local schools and a vibrant snorkelling group.

Communication within the branch and their promotional activity was extensive and there was also a tremendous number of try dives delivered during the year. I'd like to offer my congratulations to all at Chester SAC for a job well done.
Check out Chester's winning submission below and get some great club tips to boot.
Chester SAC will be presented with the Heinke Trophy at this year's BSAC Diving Conference on the 26 October at the Vox, NEC.