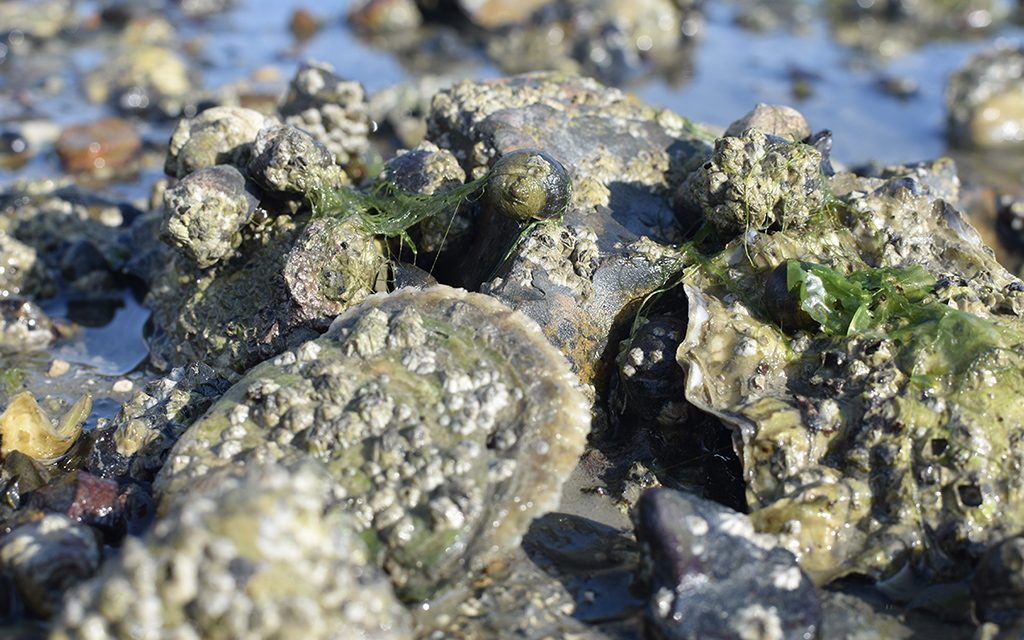 Clubs, divers and snorkellers can now directly contribute to BSAC's recently launched Operation Oyster and help rehabilitate the UK's vulnerable native oyster habitats.
Working in partnership with the Zoological Society London (ZSL), University of Portsmouth and Blue Marine Foundation, Operation Oyster is set to be one of BSAC's largest marine environment initiatives to date. With its core team of volunteers now in place, Operation Oyster is currently rolling out its first phase to discover, identify and map oyster habitats around the UK.
To help, divers and snorkellers are now being asked to report any sightings of native oysters as they dive so Operation Oyster and its partners can build up a clearer picture of existing populations around the British Isles.
Also known as Ostrea edulis, the UK's native oyster population has declined by 95% over the past 200 years due to historical overfishing, disease, pollution, and habitat loss. This decline also has consequences for the wider environment and climate change, with oyster habitats playing an essential role in filtering seawater and boosting biodiversity.
Native oysters can be found all around the British coastline and favour environments such as wrecks, reefs, piers and vertical surfaces. By documenting existing oyster populations, says project lead, Andy Hunt, Operation Oyster aims to ultimately help in the long-term restoration of their habitats around the UK.
All data gathered by divers, snorkellers and BSAC clubs will directly feed into research and a greater understanding as well as protection for this vulnerable but vital species.
How to get involved in Operation Oyster
Clubs, divers and snorkellers can choose to organise their own Operation Oyster dives or simply incorporate oyster habitat searches into every dive, then report any findings to the project team. Findings can be reported at any time as the project is ongoing throughout the year.
To help, Operation Oyster guidance and support is now available online, including:
Operation Oyster is, says Andy Hunt, a fantastic opportunity to showcase the long-lasting impact of diving with a purpose.
This is our chance to help protect the native oyster and its habitats and we hope as many divers and snorkellers as possible get involved.
More information on Operation Oyster and how to incorporate the scheme into your diving
The BSAC network is working together to keep people connected to the sport. With online training, special interest webinars, competitions, support to clubs and the trade, and much more...we'd love you to join us.