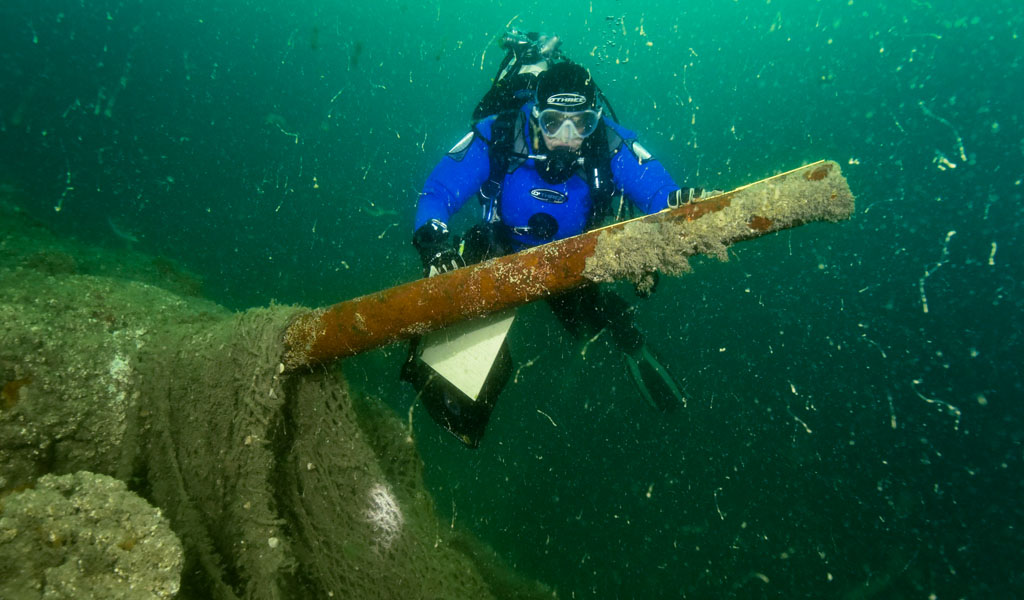 Places are filling up fast on BSAC's other special event in 2019 – Normandy 75, with members booking to join a planned commemoration of the 75th anniversary of the D-Day Landings.
Between 26 July to 3 August 2019, BSAC will mark the historic Allied landings and the start of the liberation of France with a coordinated event involving hardboats and club RIBs to dive some of the war wrecks that lie off Normandy's beaches.

Members are being given the chance to book a place on one of two hardboats specially chartered by the BSAC Normandy 75 exped team, and the response to booking onto the boats has been impressive.

Clubs and members can also get involved by chartering their own hardboat for the project or even bring their own club RIBs. For anyone signing up to take part in Normandy 75, full guidance and support will be provided by the Normandy 75 team, including details on wreck sites and dive planning.

BSAC's Underwater Heritage Adviser, Jane Maddocks said that anyone looking to get involved in Normandy 75 should register as soon as possible.
This is a significant anniversary for our maritime history and the chance to bring together a large number of divers to mark the occasion will make for a truly remarkable event. The response so far has been fantastic – for anyone still thinking about signing up, this is a real opportunity to get involved in something very special.
How to get involved in Normandy 75
There are several ways you and your club can take part:
Apply for a place on the two hard boats that have been booked by BSAC for this event. Places are limited and are open to experienced Sports Divers and above.
Bring your club RIB to Normandy be part of a multi-club expedition
Charter a hardboat for your club or group of divers to join Normandy 75.

For more information, apply for a place on the two BSAC hardboats or to register your club's interest in taking part, go to bsac.com/normandy75

Featured image by: Frédéric Osada
If you need help finding a club please email membership@bsac.com and we'll send you your three nearest scuba clubs. Or if you fancy a chat call us 0151 350 6226 (Mon - Fri, 9 - 5:30).