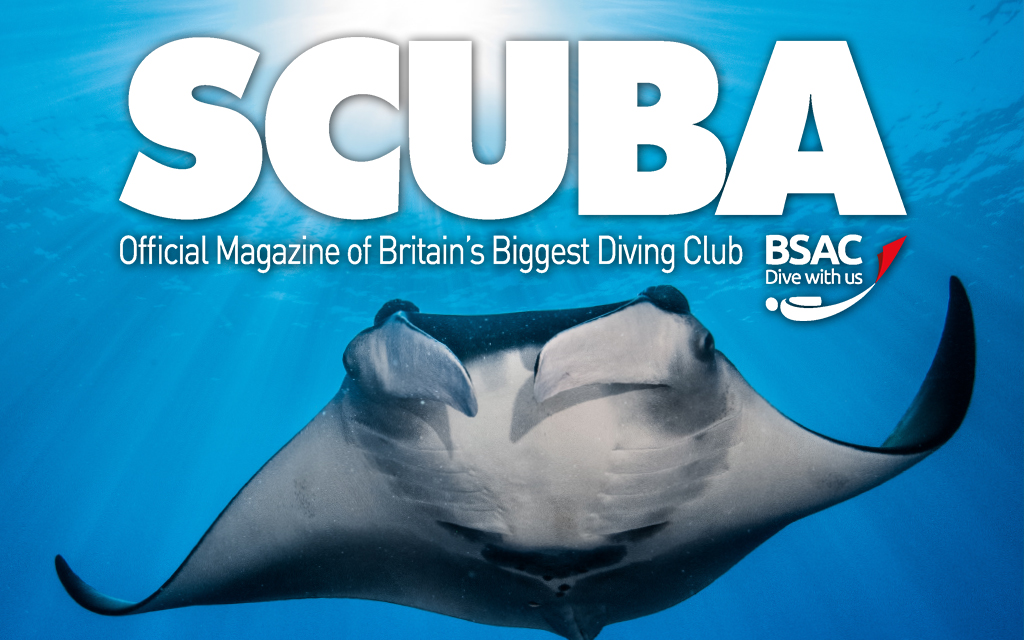 Welcome to this month's iSCUBA issue featuring exciting new features, BSAC news, updates from the diving world and so much more...
SCUBA magazine returns to print next month for the first of 2021's bi-monthly print run. For now, check out February 2021 iSCUBA, complete with news, features, exciting stories and, of course, another crossword from Charles Wheeldon!
Open February 2021 iSCUBARead full iSCUBA update

February issue highlights
Manta Trust's Tam Sawyers sets out the challenges of manta conservation in the modern world, complemented with stunning photography – pages 44-51

Learning Curve returns with an instalment from cave diving instructor Lanny Vogel on finning backwards – page 29-32

Editor Simon Rogerson recalls a summer trip to the Hebrides with Basking Shark Scotland – pages 34-41

Regular columns from Michelle, Kirsty, and Yo-Han look at buoyancy, jellyfish and the Farnes – pages 15-19


How to access iSCUBA
Please check that you are signed up to receive emails from BSAC. Go to your MyBSAC page and click on 'Email preferences' to manage your emails from BSAC. You will be able to view iSCUBA online (by clicking on the main link in the email), or you could download a PDF version (also a link in the email), or, all members can now access all copies of iSCUBA via their MyBSAC page.
If you have any problems accessing iSCUBA, please do let us know at marketing@bsac.com.