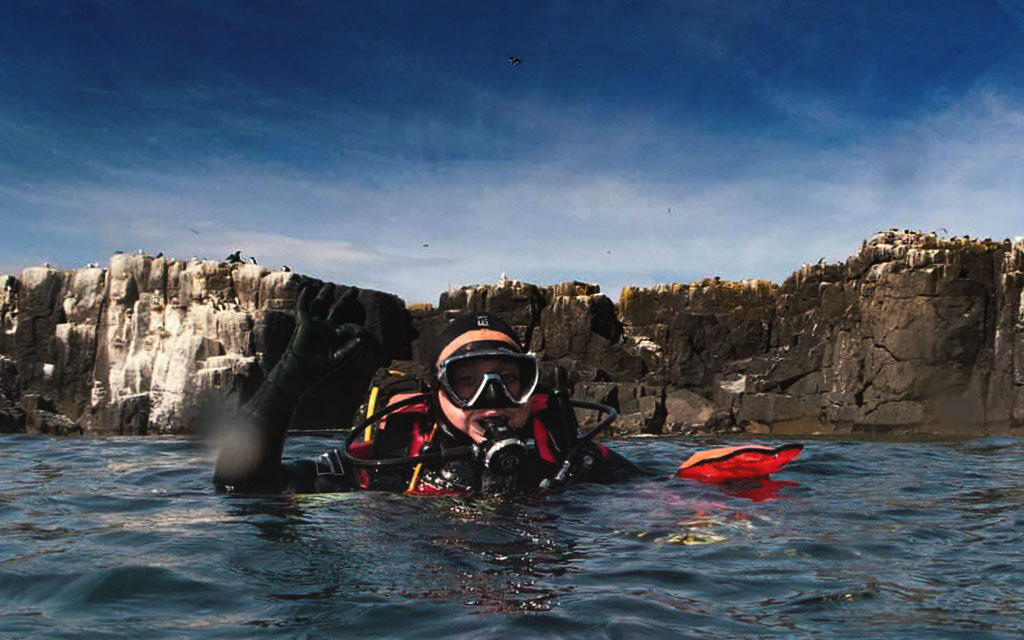 Divers from all over the UK recently travelled to the Farne islands with the aim of training towards becoming BSAC Dive Leaders. They achieved that goal and made lifetime friends to boot. Lisburn Sub Aqua Club member Rebekah McMurray tells us more.
The expedition from 7-10 July was led by Dave Woodward, the North East Regional Coach. He was a great role model for aspiring Dive Leaders. He was organised, supportive, constructive, encouraging and an active listener.
Everyone achieved the goal of the trip, thanks to the expertise shared by Dave Woodward, Andrew Moss, Tiago Moreira, and Michael Craig, and to the enthusiasm and commitment demonstrated by trainees Chris De Souza, Fiona McMurray, and Rebekah McMurray.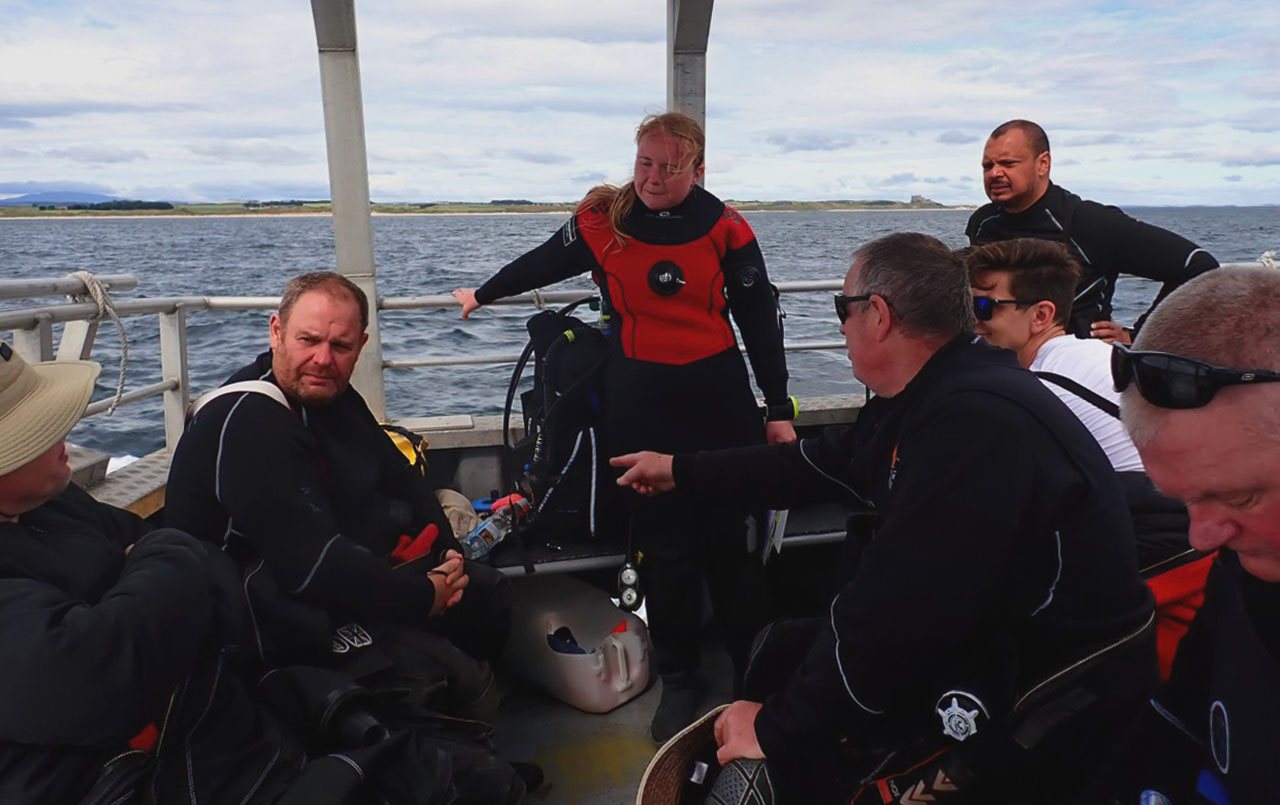 Oxygen administration, delayed surface marker buoy (DSMB), shot lift, dive planning and management were some of the skills covered. Divers were able to go on exhilarating drift dives to Piper Gut, historical wreck dives to San Andreas and the Crumstone, and take photos during scenic wall dives to the Big Harcer and the Hopper.
We woke up early in the morning to prepare our equipment and get ready for two boat dives. On our very first dive we saw seals, blue lobsters, octopus, crabs, starfish, wrasse and an abundance of other sea life.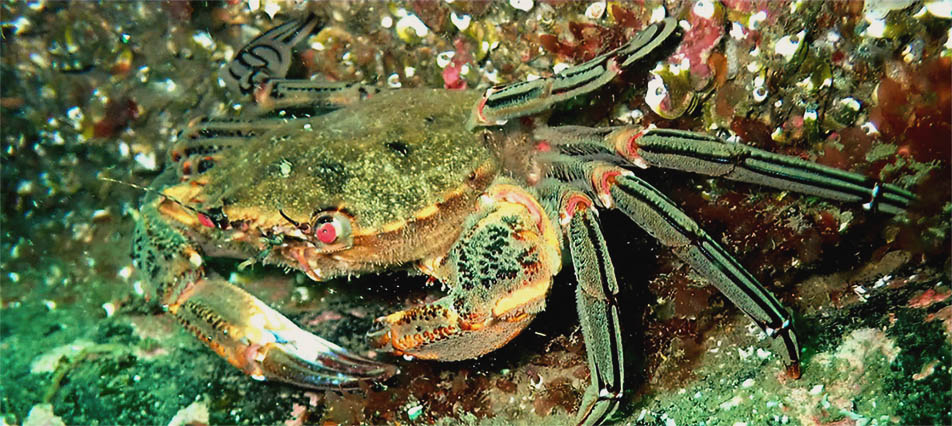 On every dive we learnt new skills and became better divers. We had amazing conversations and theory lessons over lunch. The night was rounded off with a meal and more planning for the next day. On top of accomplishing our goal of Dive Leader training, we made lifetime friends from around the UK. From seals playing with our fins to puffins surrounding us when we surfaced, this trip was unforgettable!
Do you or your club need support with diver training?
Help is at hand! Contact BSAC HQ or your Regional Coach for support.