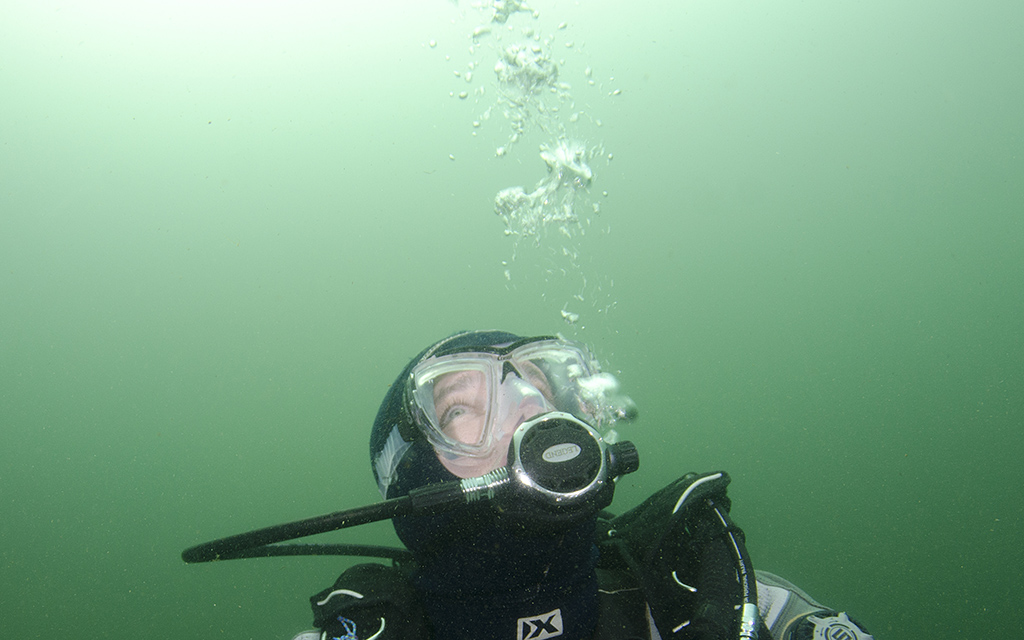 There's a wide range of online learning resources and content for members looking to expand their diving knowledge and skills this winter.
We know that for some, the colder months of the year can be a quiet time diving wise – so if you're missing the water, seize the opportunity to enhance your skills online with the following options, all free for members…
Catch up on webinars
Browse through the extensive library of webinar recordings. From wreck diving and expeditions to diving safety and training advice, if you love diving you will find something interesting to watch here.
Take a free BSAC eLearning course
Perhaps you're ready to try eLearning? Sign up for a course through the BSAC eLearning platform, or take the free AED Awareness and Equality, Diversity and Inclusion (EDI) eLearning courses.
Diving skills to hone at home
The series of 'Diving skills to hone at home' presentations was created by volunteer instructors as an aid to fellow BSAC members and are designed as a supplement to the core BSAC training programme. This extensive series covers various skills topics, ranging from how to assemble your kit for new trainees, right up to tips for technical diving.
Quiz time – do you remember your training?!
Take an online quiz to test your theory knowledge on the Ocean Diver, Sports Diver and Dive Leader courses. The quizzes are really useful for people in training but are also a good test of knowledge retained from previous training. Go test yourself!
Support for clubs and volunteers
Volunteers in clubs can feast on a whole host of advice and support in the Support for clubs section. From how to grow your club to grant funding or training support, why not use the winter nights to boost your knowledge and help your club?