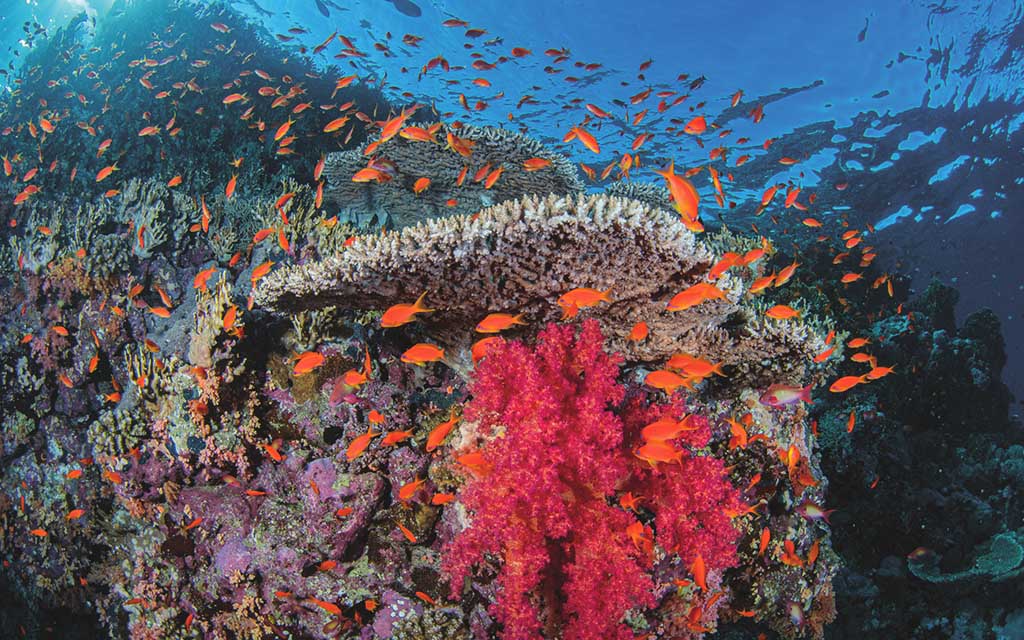 Kirsty Andrews has finally got an opportunity to dive in the Red Sea, finding if the experience is worth all the hassle and worry
I'm writing this column on location; a travelling correspondent, if you will. Specifically, I am coming to the end of a week's liveaboard trip in Egypt. These are words that seemed very unlikely up to a few weeks ago, but all of a sudden everything came together... and here I am.
Looking back into the distant past, in mid-2020, I signed up to a trip on the basis that it probably wasn't going to happen, all things considering, but it would be nice to have something to look forward to, and you never know, it might just come off. Sure enough, it was postponed, and then another tentative date suggested which was postponed again. The third time I didn't allow myself to get too excited, but all of a sudden, there was mysterious alignment between the governmental guidance, a pause in viral spread and the boat was available - and we were on!
It actually took me a little while to acclimatise to the idea that I might be getting on a flight and travelling to another country, after all this time. Admittedly, there were additional tests to purchase, forms to complete, procedures to go through, but nothing insurmountable, it turned out.
On the boat, everything immediately felt incredibly familiar. In a way, in times of Covid, the idea of being effectively isolated with a finite group of people for a week isn't such a bad one. Among our group, there were some like me who had continued to dive regularly at home, but many had packed their kit away two years or more ago and not got it out since, so there was a bit of re-familiarisation required.
And the reefs… the reefs. I have written in these pages before about the soft spot I have for the colours, shapes and sounds of the Red Sea. The hard and soft corals alone are a sight for sore eyes, but it's the myriad fish species and in particular the sprinkling of gold and pink anthias in the shallows that bring a leap of joy. We have been treated to visits from bottlenose dolphins and hawksbill turtles and admired some of the iconic wrecks of the area, in crystal clear visibility and warm(ish) waters.
Over recent times I'd often cast my mind to friends in the diving industry outside the UK, wondering how they were braving the Covid storm. Although I still love my UK trips, probably more than anywhere else in the world, it feels good to be away and part of the international diving community, contributing my tourist presence.
Of course it's not without risk, choosing to cross borders and not knowing whether the rules or procedures will change midway through. The travel industry itself is vulnerable and there's always a possibility that a company may not make it through the pandemic - several have not. But I don't believe we can run our lives in fear of that, and I'm pleased that this time it has worked out. I can't help but think that in the past I've taken travel for granted; perhaps not given enough thought to the footprint of my journeying or the regularity of my trips. I am determined to cherish this experience and thoughtfully consider where and when I will plan my next adventure.
Ready to start your scuba adventure? Sign up for eLearning!
You can get started straight away with the theory knowledge element of BSAC's entry-level courses, Discovery Diver and Ocean Diver, and work at your own pace using the BSAC eLearning system.
This article was originally published in SCUBA magazine, Issue 123, March 2022. For more membership benefits, visit bsac.com/benefits.
Images in this online version may have been substituted from the original images in SCUBA magazine due to usage rights.