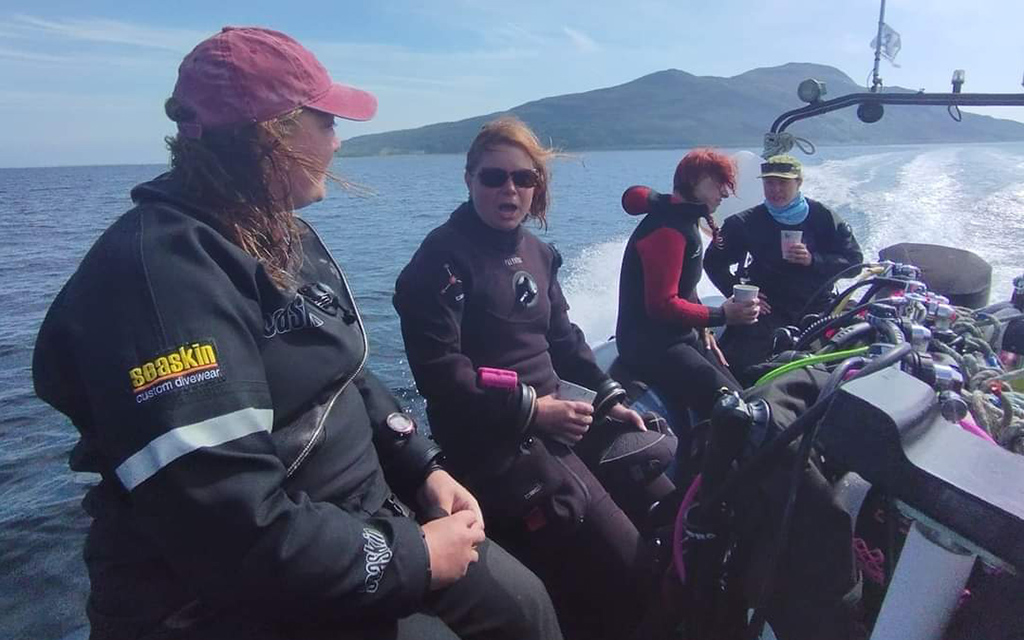 A new BSAC club near Glasgow has taken steps to better consider and cater for the needs of women in their club – and is now reaping the benefits of a gender diverse club.
Founded in 2019 on the beautiful Cowal Peninsula, Dunoon Divers currently have around 25 members ranging from very experienced divers and instructors, to new trainees.
Jason Coles, chair of Dunoon Divers, highlighted some of the initiatives and ideas the club has implemented to make life easier for women in the club. Jason said:
We have a female instructor and access to other clubs' female instructors. Some women prefer to dive and be taught by another female so if we can accommodate that we can.
We support and encourage the female members to get involved in organising trips, help with equipment and more. It is important to make them feel like an integral part of the club, which they all are. And all our female members are trained up on our compressor.
The club recognised that understanding the different needs and barriers for women participating in scuba diving is important. Jason continued:
We purchased a toilet and toilet tent for shore diving to make our club nights more inclusive, as female divers are quite often put off by the possibility of squatting behind a bush if they need the toilet. It has made a big difference!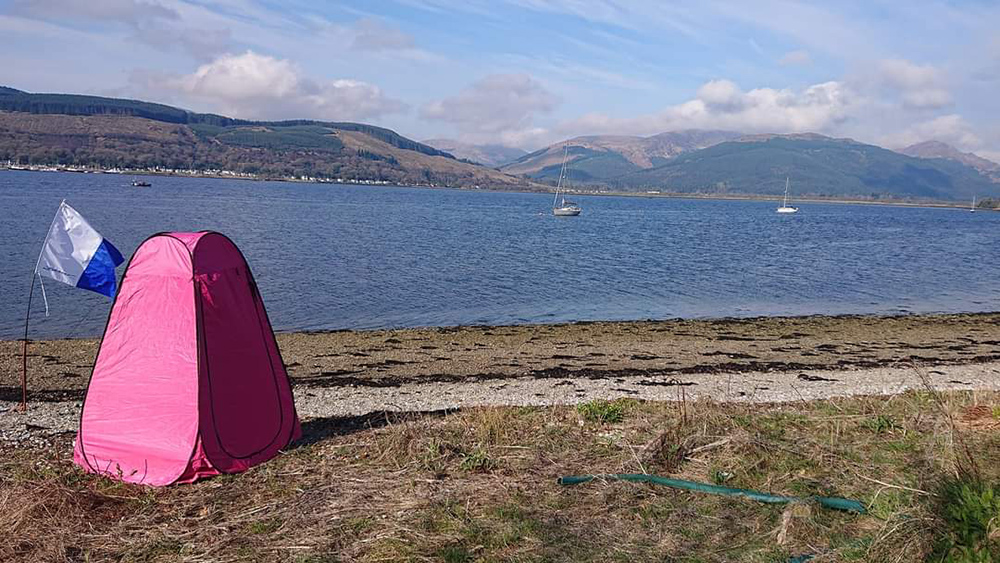 Jason Coles paid tribute to Claire Hallybone, Diving Officer at Dunoon Divers, who is also the club's only advanced instructor at the moment. She has been a driving force for getting anyone involved in our amazing sport, but particularly when it comes to girl/women divers. Jason said:
Students feel at ease with Claire and love her vibrant outlook on diving and making it as fun and inclusive as possible. Without her we would not likely have the same level of female members that we do, and she deserves a lot of credit for that.
Tracy Deakin moved to Dunoon in 2021 and within a couple of weeks did a try dive with Dunoon Divers and loved it.

Tracy said:
I did wonder if it could be something that I actually could take up as I have a neurological disorder and connective tissue disorder. It's not only the club dive meets, but the friendship after moving to an area where I didn't know anyone. This club is a very important part of my life now and has been since I joined them.
I am not 100% qualified as an Ocean Diver yet, but I should be after my next chance to do an open water dive. There have been many reasons for this taking so long for me... flare-ups, bouts of covid etc but the encouragement and support I have received from the club has been fantastic, so understanding.
Claire has been absolutely brilliant helping me find the most suitable kit for me personally which we have tweaked a few times. She has cracked it now though. The whole club are more than happy to help others and I'm really thankful for the times I have had help moving my kit especially on shore dives.
I will be back in soon...get qualification, then maybe even soon after that progress to Sports Diver.
I cannot think of any other environment where my medical quirks have been so understood and been given such encouragement and support to get fully involved.
I did go on one trip to Arran last year with Dunoon Divers....what a wonderful weekend that was.
Safety is of course the priority, but fun, fun, fun is always involved: awesome post-dive BBQs, diving in loads of different local sites, helping set up the 'ladies only' toilet and toilet tent for our shore dives, meals out together. Yep, as far as I'm concerned my dive club buddies are much more than that and I can't wait to get to interact with them metres below the water again soon. It's such a wonderful feeling.

Jason added:
Dunoon Divers will be looking at recruiting more female members in the autumn - after the main dive season is over!
Women in BSAC
In order to attract and retain women to your club, it's important to recognise that women often experience different motivations and barriers to men when it comes to taking part in sport and physical activity.