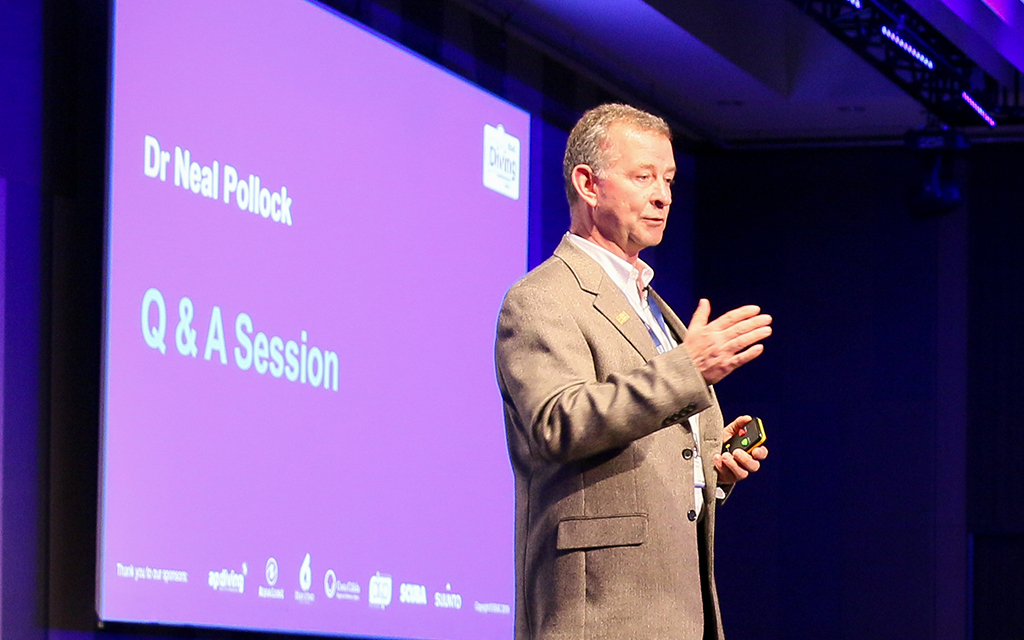 Internationally-renowned diving doctor, Neal Pollock delivered a fascinating and thought-provoking talk on 'The future of diving protection' at the BSAC Diving Conference 2019. It was followed by a Q&A session.
In his talk, Neal considered the changing nature of equipment dependency in our sport and juxtaposed human physiology alongside recent, emerging and future technologies to demonstrate how both risks and protections are evolving and are likely to continue evolving.

Neal Pollock is an Associate Professor in Kinesiology at Université Laval in Québec. He is also the Research Chair in Hyperbaric and Diving Medicine and conducts research at the Centre de Médicine de Plongée du Québec. Neal's primary interests focus on human health and safety in extreme environments. He currently serves as Editor-in-Chief of the journal Wilderness & Environmental Medicine and on the editorial board of the journal Diving and Hyperbaric Medicine.
You can watch Neal's full presentation, and the Q&A session, below:
Not yet a BSAC member? Let us help you find your local BSAC club
Send your postcode to hello@bsac.com and we'll help you find the right scuba club for you. Or if you fancy a chat call us 0151 350 6226 (Mon - Fri, 9 - 5:30).