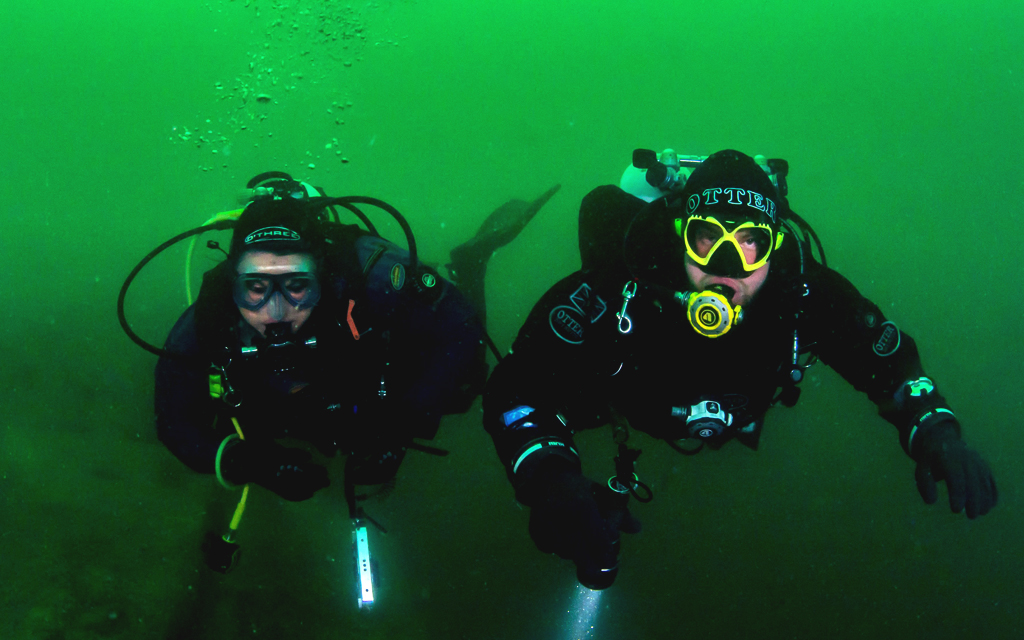 Now that scuba is back on the agenda, Yo-Han Cha can focus his paranoia on the pet superstitions shared by many a diver.
I wouldn't normally describe myself as a superstitious man, but there are events that seem to just coincidentally happen around each other. For example, there's 'commentator's curse' where they're praising a player and then the same player immediately makes a mistake. And when if you're fortunate enough to receive a yearly bonus, something expensive in your car breaks. I'd like to reiterate that I'm not a superstitious man, but I've recently found that the cost and fitting of a new clutch is rather expensive.
I've found that divers (myself included) can be a tad superstitious. Perhaps it's to do with the fact that our hobby is so dependent on the weather and in the UK, it can be ever so slightly unpredictable. There's definitely an element of luck involved in booking a dive trip for a weekend a year in advance and being able to book perfect weather and visibility into it.
If anyone actually knows how to do that without relying on luck, please drop me a line on how they manage it. We've all had dive trips blown out, sometimes it's before we set off, other times it's while we're there. The trips I've been on have always made the most of it, so I've never felt that those weekends are wasted, but after a while I start seeing patterns and coincidences where there are none – that's how my superstitions around diving were born.
My first superstition was passed down by other more experienced members of my club. I rather naively remarked on a very favourable weather prediction for the weekend and I was in no uncertain terms told to shush and not to mention the weather - in case I jinxed it. I've never seen the weather turn just because someone said it was good, but why tempt fate?
Another couple of lesser weather-related superstitions are 'forgetting my shades' and 'packing my over-trousers.' The first is self-explanatory but the second comes from doing far too many stints of surface cover in the pouring rain, convinced that the divers were drier than I was. Ever since, I have diligently packed my waterproof over-trousers and never had to use them. Except for that one time I forgot and... the heavens opened.
My weather superstitions don't always produce the desired result. At the time of writing, we've only been allowed to go diving for two months and I've already had two trips blown out. There's obviously some kind of rain dance that I'm not doing.
Here's another one: I always take my toolbox to prevent kit malfunctions. My kit is usually in good working order, but the (mostly unused) toolbox makes sure it stays that way. Inevitably, whenever something's gone wrong, my toolbox is safe and sound at home and I'm having to rely on other club members to look after me.
And despite what I wrote a couple of months ago, I have never taken part in an actual sacrifice of a Diving Officer. All DOs who dive with me are returned home safely. If any of them accidentally drank then threw up petrol on a dive trip, it had nothing to do with me and I only mention it because the memory of that still makes me laugh.
Whatever you think of my silly superstitions or if you have any of your own, may they make the wind blow gently in the right direction; may they clear the sea to give you fantastic visibility, and may they keep your dive kit in good working order. Happy diving everyone!
The BSAC network is working together to keep people connected to the sport. With online training, special interest webinars, competitions, support to clubs and the trade, and much more...we'd love you to join us.
This column was originally published in SCUBA magazine, Issue 117, August 2021. For more membership benefits, visit bsac.com/benefits.
Images in this online version may have been substituted from the original images in SCUBA magazine due to usage rights.