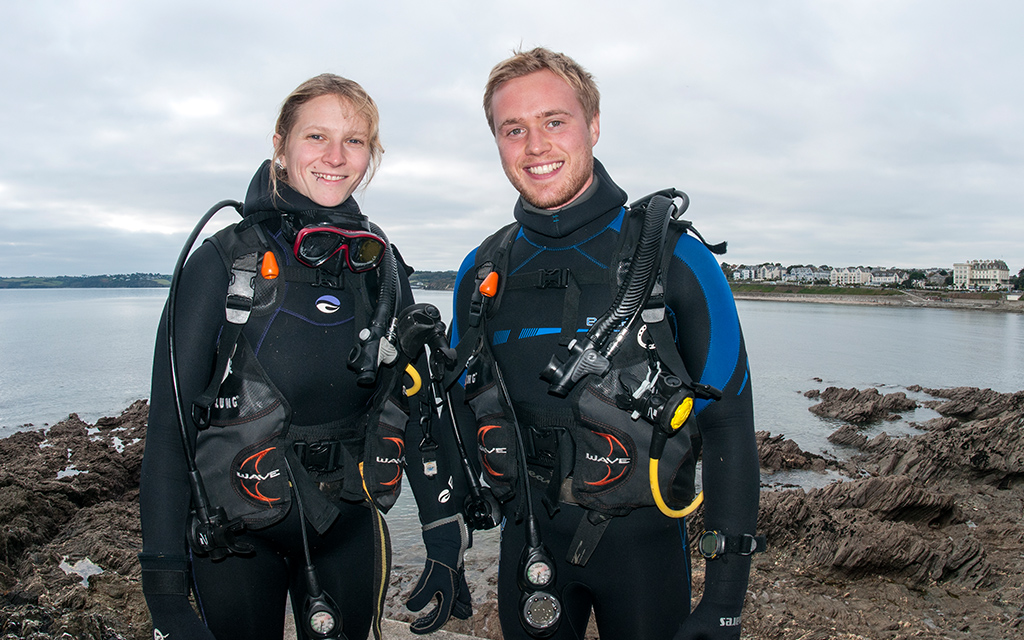 Following the Diver Training Review (DTR) of Ocean Diver in 2017, the team has turned its attention to Sports Diver.
The Diver Training Review (DTR) delivered Ocean Diver at end of August 2017. The launch of Ocean Diver was supported by an implementation and transition to online access to Instructor Resources, which simplified access and updating.
As a result of this revised delivery method for Instructor Resources, NDC has agreed to move to a programme of 'ongoing review and updating' for the remainder of the Diver Training Programme. This should allow for a more reactive process to update materials as and when necessary.
In reviewing the available materials for Sports Diver, no evidence has been identified of a need for any significant changes in the content of Sports Diver.
The DTR has been updating the existing materials supporting the practical elements of Sports Diver in the form of the Instructor Manual contents to:
Update the content slightly to reflect current training procedure
Reflect the standard of detail provided with the updated Ocean Diver materials
Finalisation of the majority of these materials is currently underway and release of the first available modules will be made on or around the end of August.
The release will be by replacement of the existing Instructor Manual Notes.
Release date
The updates to the 'Introduction to Sports Diver Instructor Manual' and practical modules complete at that time are due to be released on or before 30 August 2019. Any remaining modules will be updated as soon as they are completed after that date.
Following the completion of the practical modules, work is due to start on updating the VA's and supporting Instructor Manual for the Theory Modules.
First priority will be to update ST4 – Deeper Diving and the consequent Nitrox Workshop materials. Once these materials are complete they will be updated for download from the Instructor resources section.
Future module updates will continue to be uploaded as each is completed. Notification of updates will, in future, normally only be made on completion of a full set of modules.