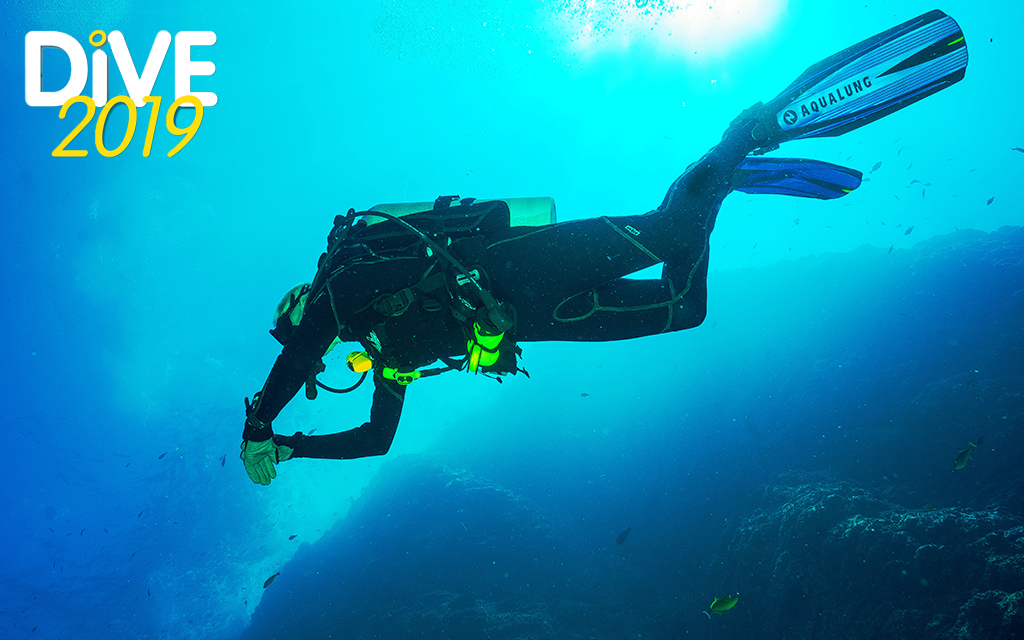 BSAC has negotiated some great DIVE 2019 ticket deals for new Ocean Divers at this year's DIVE 2019 (26/27 October, NEC). The two-for-one tickets can be bought either in advance online or on the day.
BSAC member ticket offers:
2-4-1 Tickets for newly qualified Ocean Divers - BSAC Ocean Divers who qualified on or after 1 November 2017 will be able to claim their two for the price of one dive show ticket, either in advance online (using promo code BSAC2-4-1NEWDIVER) or on the day. You will need to show your diver qualification ID on the day.
2-4-1 Tickets for BSAC Instructors - Assistant Diving Instructors and above can also claim their 2-4-1 dive show ticket, either in advance online (using promo code BSAC2-4-1INSTRUCTOR) or on the day. You will need to show your instructor ID and membership card on the day.
Discover DIVE 2019
With over 170 exhibitors, new product showcases, two try dive pools and all the latest gear, diving holidays and training, there is something for everyone at this year's Birmingham Dive Show.
To be held at the NEC over the weekend of 26/27 October, DIVE 2019 offers a packed weekend of all-things scuba. Check out the TekDeck, with talks by leading technical divers on subject ranging from a comparison of current rebreather models to kit configuration. Or pop by the Ocean Theatre to plan your next diving holiday, as well as the PhotoZone Stage where underwater photographers and videographers will be on hand to share their expertise. Plus, the UK Diving Experience Zone will be returning, to showcase the very best of diving around the British Isles.
The Dive Show speaker stage is also set to be another popular draw, with TV adventurers Andy Torbet and Paul Rose, as well as freediver Marcus Greatwood, underwater cameraman Jack Perks and Gibraltar Diving Unit's Clive Crisp already confirmed.
Advance tickets for DIVE 2019 can be bought online, saving £5 off the door price. For more information and to buy your tickets go to the Dive Show website.
Dive 2019 and the BSAC Conference
BSAC's event of the year takes place on the Saturday of the dive show - your conference tickets will grant you free entry to Dive 2019 all weekend! For more information, check out our conference website.