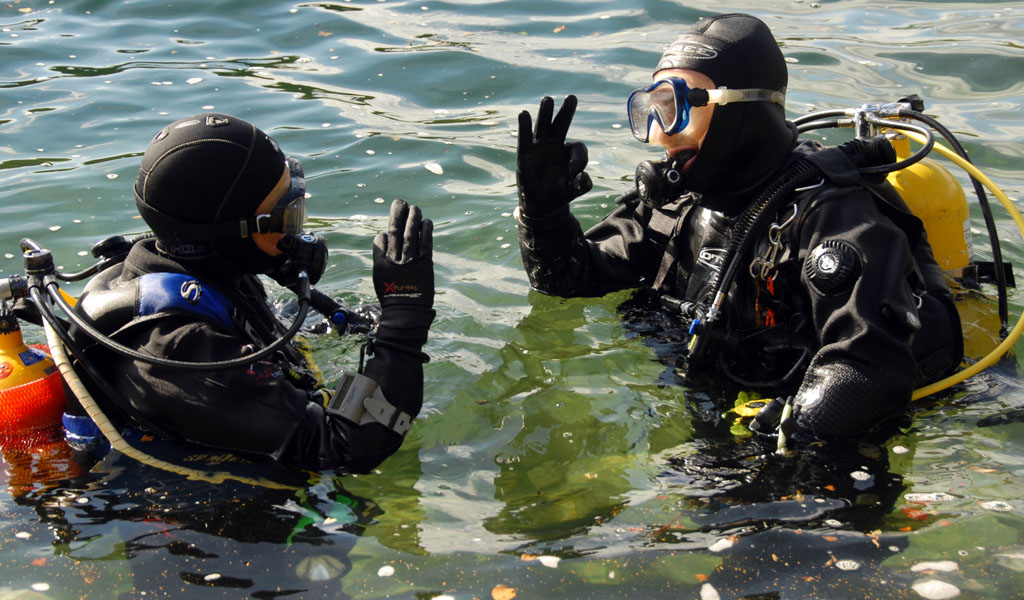 BSAC Instructor Training Group Lead Ginge Crook reports on progress and invites feedback and suggestions as to how the team can develop Instructor Training Scheme courses and examinations further.
With 36 years in the club, the last 20 of which have been spent as an instructor and latterly National Instructor, teaching means a lot to me and even more so, learning. I'm still doing it and enjoy every minute! My experience and passion for diving really helps rally the Instructor Training Group within the National Diving Committee (NDC) and keep up the momentum of developing our diver and instructor training schemes to meet the needs of all our club members.

The whole of the NDC team has been utilising the opportunity of lockdown to review and develop our training products and hopefully you will be enjoying those developments. The use of technology has been fully embraced and appears to be giving us greater opportunities to engage with each other and develop our own abilities.

BSAC's online remote learning has proven very successful and has challenged our instructors to be innovative and creative in their delivery of lessons. It's been great to see the efforts that have been made by our members for the benefit of the whole club. If you haven't joined any of the webinars or skill byte sessions, they are really worth checking out in the online learning hub.
View the webinars in the Online learning hub

But, engagement is a two-way process and we welcome feedback and suggestions as to how we can develop our Instructor Training Scheme courses and examinations ever further. Email Ginge

I'm exceptionally fortunate to be able to wake up and see the sea each morning, but even with such closeness I have still only managed to dive half a dozen times since lockdown. Nevertheless, they were excellent experiences and I savoured every one. I do feel for those of you who haven't dived at all since lockdown, but I'm sure we will all be back in the water resuming a full programme of training and diving soon.


The BSAC network is working together to keep people connected to the sport. With online training, special interest webinars, competitions, support to clubs and the trade, and much more...we'd love you to join us.