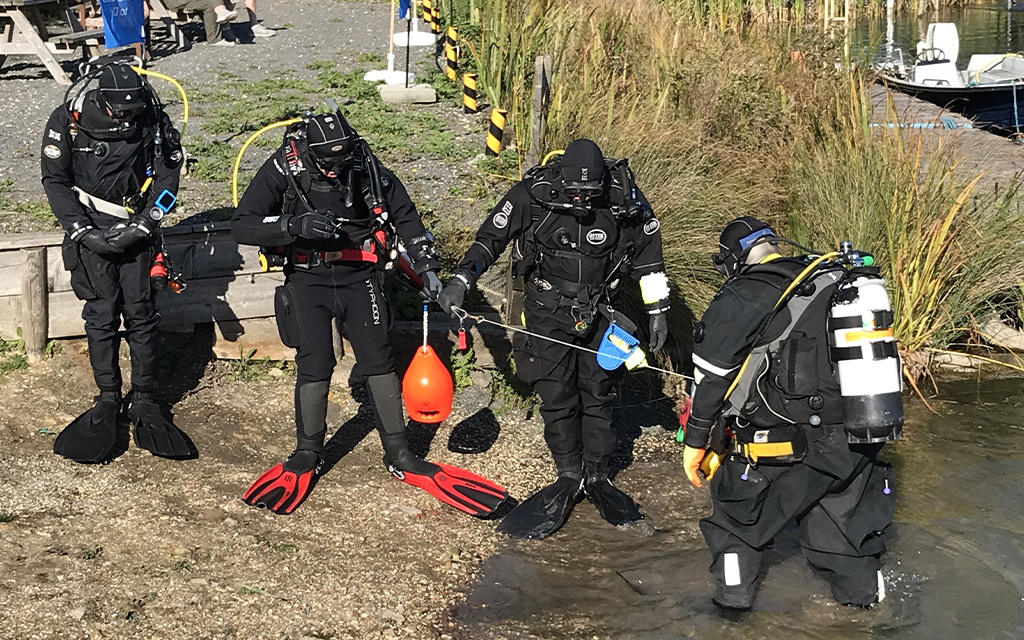 Diver and snorkeller training and progression are at the heart of BSAC, and, as a member, you have access to an enviable range of short courses to help you upskill for the diving you want to do.
BSAC's Skill Development Courses (SDCs) are a thoroughly enjoyable and accessible way to build skills and confidence while expanding your diving horizons. So, if you are looking to develop your diving or snorkelling in 2022, then here's the SDCs you could do...
Club diving courses
Intended to support your in-club diving experience, this suite of SDCs include both practical and diving skills, including:
Compressor Operation
Buoyancy and Trim
Wreck Diving
Marine Life Appreciation
Primary Donate Workshop


Safety and rescue courses
Designed to complement BSAC's core Diver Training Programme, these SDCs are perfect for honing your essential safety and rescue skills, including:
First Aid
Practical Rescue Management
Oxygen Administration


Seamanship courses
If boats are your thing, expanding your seamanship skills can be invaluable for both you and your club. Seamanship SDCs to choose from include:
Boat Handling
Chartwork and Position Fixing
Diver Coxswain Assessment


Special interest courses
Shake up your diving with new skills that will help you see the underwater world in a whole new light. Ice Diving and Underwater Photography are just some of the Special Interest SDCs on offer.

What to do next
There are several ways you can do an SDC – either via your club, through a BSAC Centre or book on to one of the regionally held SDC events are organised every year.
View scheduled events for 2022
Members can also register their interest in Skill Development Courses not yet available in their region, but they would like delivered.
The BSAC network is working together to keep people connected to the sport. With online training, special interest webinars, competitions, support to clubs and the trade, and much more...we'd love you to join us.