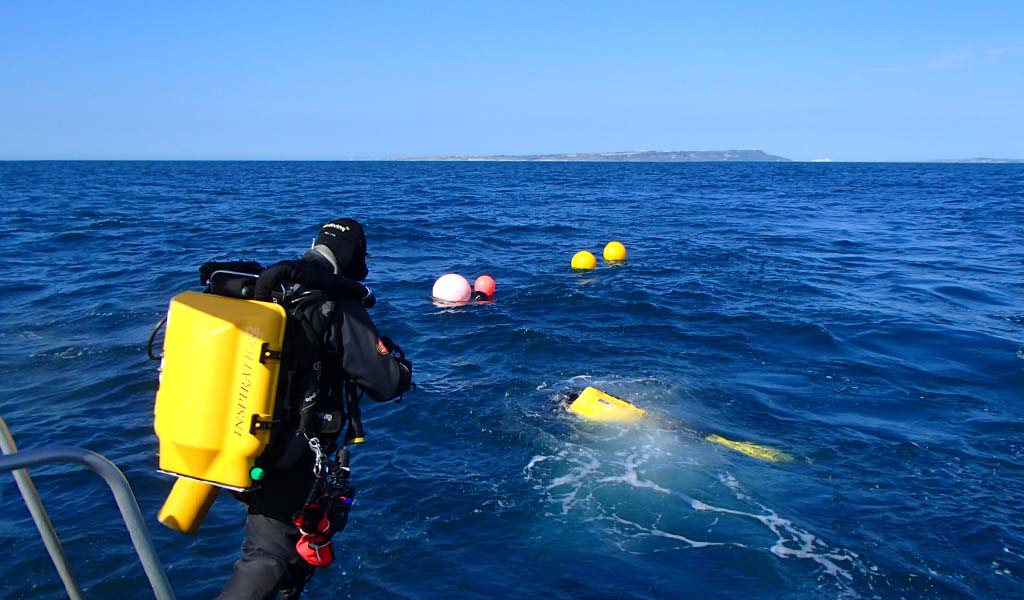 Congratulations to BSAC's three new National Instructors who successfully completed this year's exam held in Portland – Mike Baker, Stephen Batt and Mark Paisey have met the criteria for BSAC's highest instructional qualification.
National Instructors are an important part of BSAC, they are responsible for maintaining the standards of all our courses and get involved in the development of our training programmes as we adapt to new technologies and changes in the way people learn to scuba dive.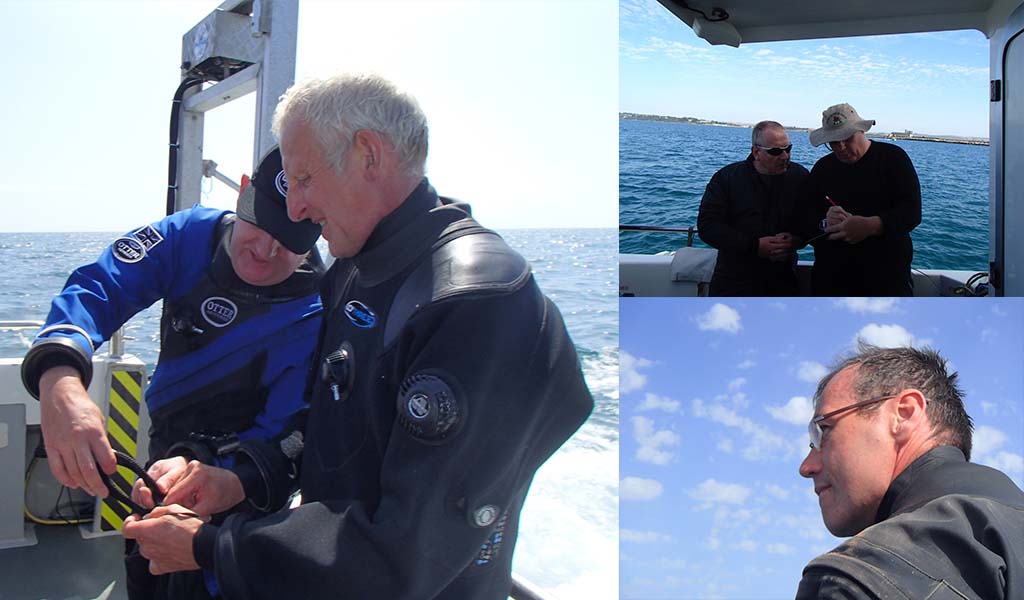 What's involved in the National Instructor Exam?
The four-day BSAC National Instructor Exam assesses candidates' instructional and leadership skills across 23 separate areas, including testing individual's tenacity and resourcefulness when faced with challenges. This year's assessment took place in August where Mike from the West Midlands, Stephen from London and Mark from Cheshire were put through their National Instructor paces.
I cannot stress enough the amount of long-term commitment and determination that is required of an individual to culminate in being able to attend this examination and all candidates are due every credit for their efforts over the four days. I'd like to congratulate the successful candidates on their fantastic achievement and look forward to working with them in their post-exam development. Bravo Zulu to you all!
- Dai Atkins, BSAC's National Diving Officer (NDO)
Interested in becoming a BSAC National Instructor?
If you are passionate about the future of BSAC training and want to make a contribution to our worldwide diving organisation at the highest level you may want to take your instructing skills further by becoming a BSAC National Instructor, the fourth of BSAC's instructor levels. View the course details here.
Want to develop your diving and safety skills?
Send your postcode to hello@bsac.com and we'll help you find the right scuba club for you to train with. Or if you fancy a chat call us 0151 350 6226 (Mon - Fri, 9 - 5:30).