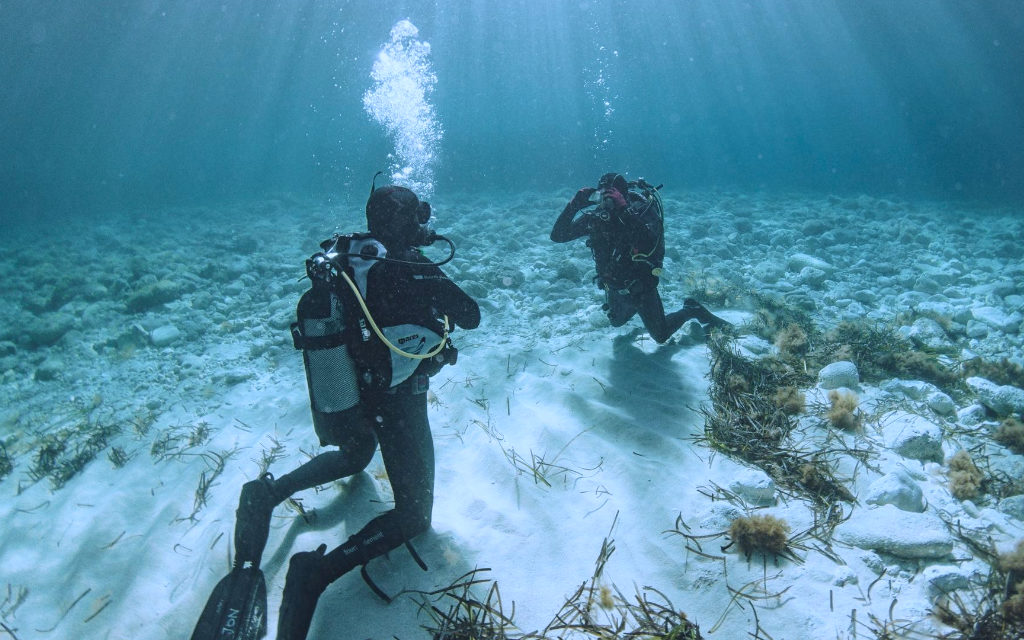 BSAC Centres of Excellence in Malta are offering the opportunity for BSAC clubs to provide their members the option to complete their Ocean Diver qualification overseas.
An Ocean Diver referral package that provides an alternative option for clubs to get their trainees qualified during the UK's cold winter months is now available in Malta. BSAC clubs can refer their members directly to BSAC Centres in Malta to have them trained by the centres' full time BSAC instructor staff.
Alternatively, BSAC club instructors can book a support package that allows them to complete the course for their trainees using the centre's facilities and support.
This opportunity also extends to other members who may have completed their theory training online with BSAC eLearning.
Both BSAC Centres of Excellence in Malta are owner-operated by Maltese/British partnerships that have decades of valuable local knowledge to share with their clients.
All the training dives located around the island offer the chance to see a variety of interesting marine life and stunning topography. During the later stages of the course, trainees have the opportunity to dive on historic wrecks that lie within their comfort zone and qualification level. This provides the newly qualified divers an excellent opportunity to build their skills throughout the course and beyond.
Upon completion of the mandatory training dives, newly qualified Ocean Divers will have an option to complete four additional fun dives to expand on their new skills by diving in environments such as wreck and boat dives.
In addition to providing options and services for Ocean Diver trainees, both centres also offer all levels of BSAC training for any branch member looking to gain further qualification and experience.
Malta has on average 330 days of sunshine per year, coupled with ideal water temperatures, exceptional visibility, and direct flights year-round, making it an excellent diving destination for both trainees and qualified divers.
For a quote based on the type of package and the number of trainees you wish to include, send an enquiry to one or both of the following centres:
Dive Deep Blue
divedeepblue.com
dive@divedeepblue.com
Maltaqua
www.maltaqua.com
dive@maltaqua.com
Ready to start your scuba adventure? Sign up for eLearning!
You can get started straight away with the theory knowledge element of BSAC's entry-level courses, Discovery Diver and Ocean Diver, and work at your own pace using the BSAC eLearning system.