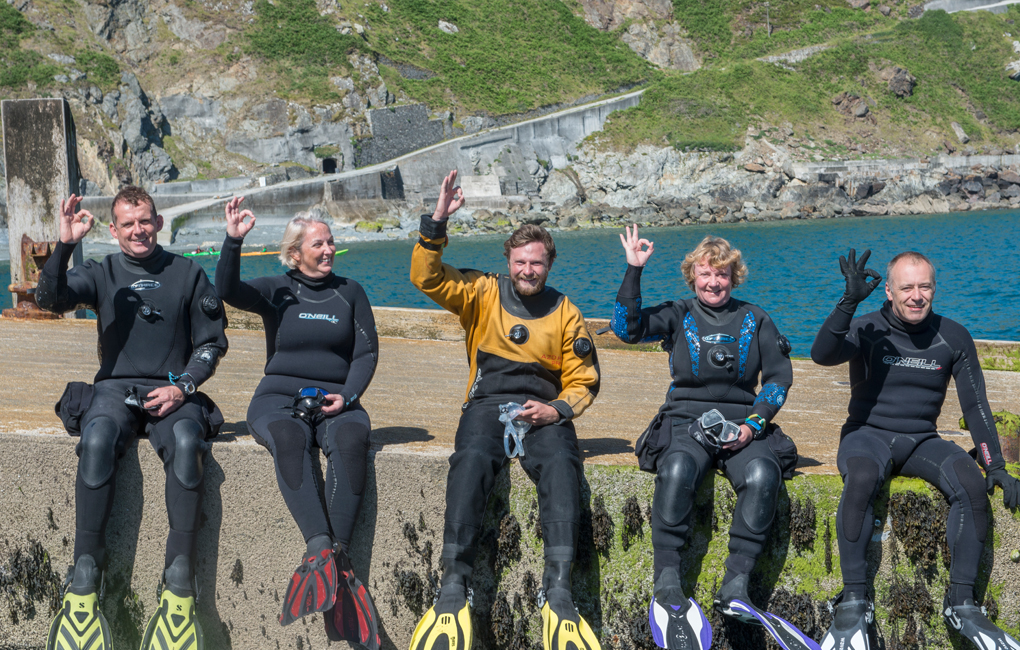 Club diving – let's share the love! The weather this season may not be on our side, but we know you're still getting out there enjoying some fantastic diving. The summer is great to take lots of photos and video to show just what your club does best.
The trick is to then post them on your websites and social media (especially Twitter and Facebook!) to attract new members. Pictures of happy club divers out doing their thing are just what your website (and social media accounts) need so you can share with the world how fun it is being part of your club.
Keep it focused
Delegate a photographer for diving trips (and other activities such as summer social events or training) and share on Facebook afterwards, or even during, the event.

Topside pictures are important – think smiley faces in diving gear. Pictures are great, but videos even better!

Shoot some vox pop style videos of members straight after diving or training and upload to your Facebook page and website. (For example, a member in full gear saying something like "What an amazing dive, I just saw a lumpsucker!" or maybe "that was my first dive in open water, I loved it!").
As a member you can help your club by:
Taking LOTS of pictures and videos showing off your club and diving / training with them
Sharing your diving pictures and videos on Facebook and Twitter and tagging your club
Offering your pictures and videos to your club to use on their website or social media More on club marketing and the 'Let's grow diving' programme of support for clubs at with in the Grow your club section.
Need help finding your local BSAC club?
Send your postcode to hello@bsac.com and we'll help you find the right scuba club for you. Or if you fancy a chat call us 0151 350 6226 (Mon - Fri, 9 - 5:30).