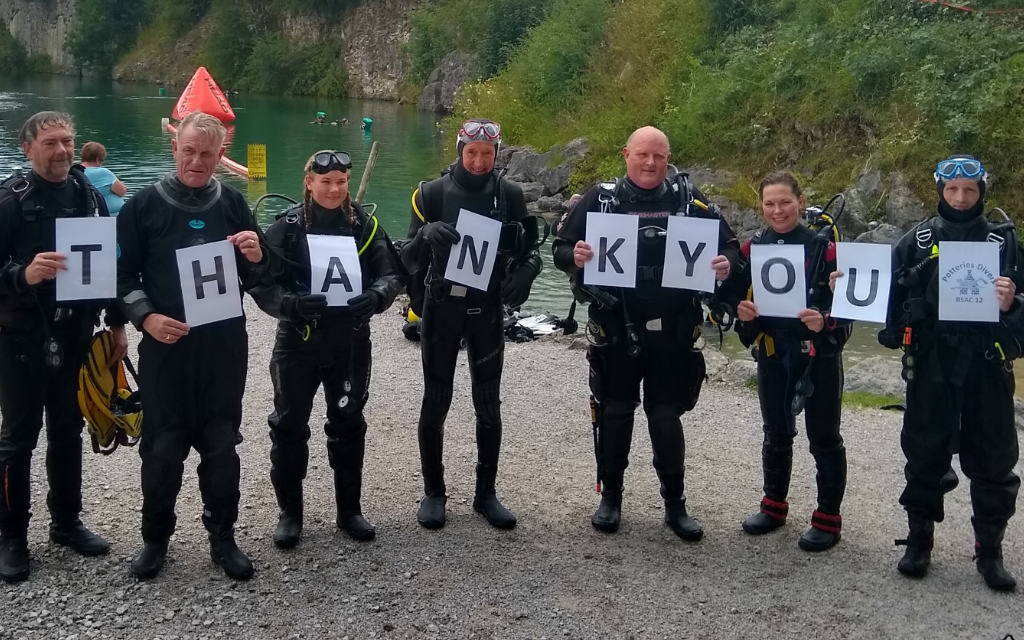 Volunteers' Week (1-7 June) is a great opportunity to thank all the people who make scuba diving and snorkelling in the BSAC community possible.
Volunteers' Week is an annual celebration of the contribution millions of people make across the UK through volunteering. Led by the National Council of Voluntary Organisations (NCVO), Volunteers' Week is a way of thanking everyone who gives their time to help out.
Everyone in it will know that the BSAC community is only possible because of volunteers. So, the biggest thank you to all of you, from the instructors to the social organisers and from the Membership Secretaries to the Diving Officers, we thank you all very much.
In our community, the annual BSAC awards acknowledge a few of those volunteers who work tirelessly to contribute to our sport for the benefit of others.
Thank a BSAC volunteer
Volunteers' Week is the perfect time to think about everyone who helps out at your club. Why not thank them personally or give them a shout out on social media? Use #VolunteersWeek to say 'thank you' to volunteers that you appreciate.
Share your best volunteering pictures on Twitter and Instagram using #VolunteersWeek and #BSACdivers - we would love to see your photos!
Find out more about Volunteers' Week.
Volunteer with BSAC!
According to NCVO, as well as helping others, volunteering has been shown to improve volunteers' wellbeing too. It's human nature to feel good after helping someone out!
There are lots of reasons why people volunteer for BSAC – but they generally all agree on one thing – it's one of the most rewarding experiences you can have. And anyone can make a difference.
More on volunteering with BSAC



The BSAC network is working together to keep people connected to the sport. With online training, special interest webinars, competitions, support to clubs and the trade, and much more...we'd love you to join us.