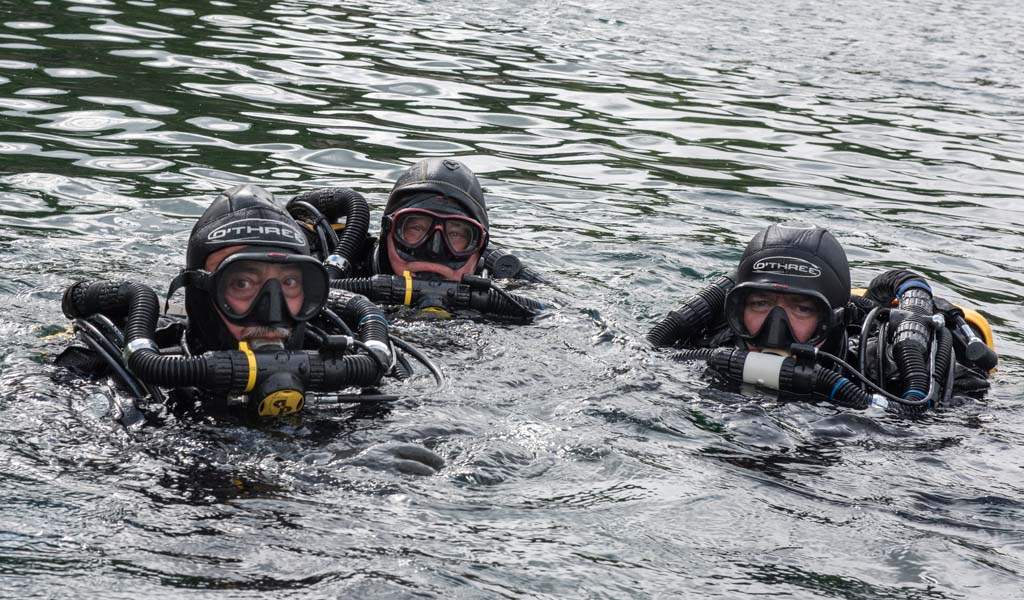 BSAC has updated its Technical Diving Standards to make the processes for training to become a technical diver or instructor clearer and easier to access.
The updated Technical Diving Standards is of interest to anyone currently holding a BSAC Technical or Technical Instructor qualification or is considering training to become a Technical Instructor.
It provides detailed information on the process for qualifying Technical Instructors (TIs) and Technical Instructor Trainers (Tech IT) along with running technical events and developing technical courses.
The revised standards have been produced by the BSAC Technical Team following a thorough review of BSAC's existing technical standards and associated forms to ensure they are all consistent and accessible via a single document.
Replacing the BSAC Technical Instructor Trainer Standards (2008) and BSAC Technical Instructor Standards (2020), BSAC is now advising all its qualified technical divers and instructors as well as members considering or currently training for technical diving or instructing to access and read the new policy.
BSAC National Diving Officer, Dai Atkins said the technical standards review was part of an ongoing drive to ensure all its training documentation is clear, consistent, and up to date.
BSAC prides itself on maintaining high standards of quality in all of its training programmes, and where applicable uphold internationally recognised standards to which several of our qualifications are accredited.

The newly released technical standards document defines the processes to be followed and highlights the necessary documentation by which both potential technical divers and instructors can meet those standards for each respective route they may choose to follow.

For more information and to read or download the new Technical Diving Standards and related forms, go to bsac.com/technicalstandards
Want to know more about technical diving?
For more advice and support on technical diving, from finding out if tech diving is for you, to CCR and open-circuit courses and safety information, visit the Technical diving support section