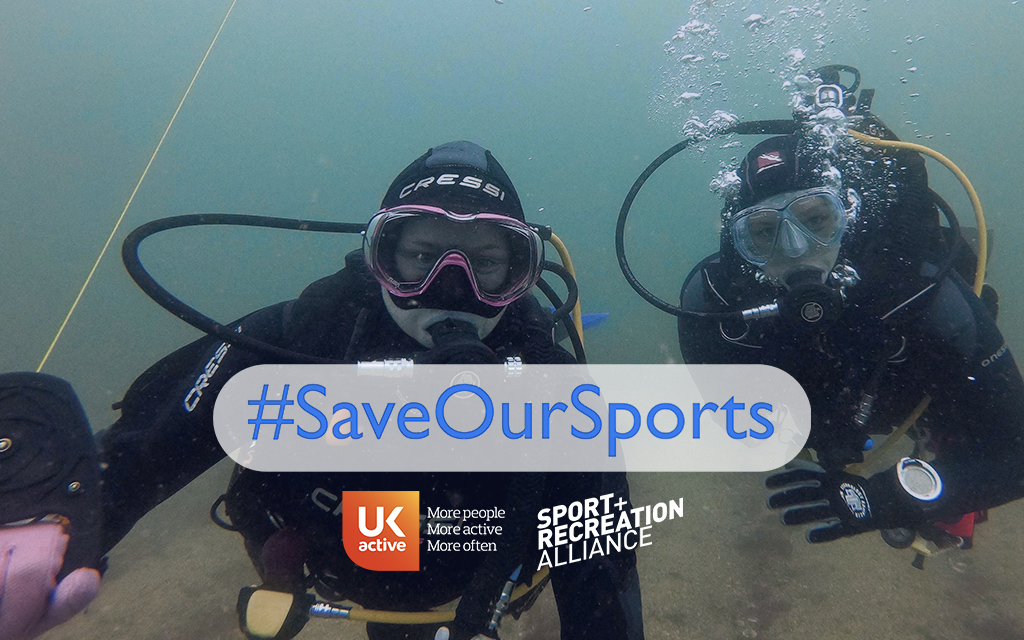 BSAC is supporting a new campaign calling on the Government to help save grassroots sporting clubs and leisure facilities from permanent closure as a result of Covid-19.
Coordinated by the Sport and Recreational Alliance, Save Our Sports has brought together the UK's sport and physical activity sector to highlight the plight of many local sports, fitness and recreation clubs struggling to overcome the impact of the pandemic.
The campaign is now looking to the Government to create an emergency fund to help essential recreational facilities to stay open and survive beyond the Covid crisis. A Sports Recovery Fund will, says campaign organisers, ensure we all have the opportunity to be physically active and participate in our favourite sports.
More than 150 sporting bodies, including BSAC, wrote to the Prime Minister back in September asking him to ringfence funding to support the recovery of the sport and recreational sector.
With no response, Save Our Sports has now set up an online petition to highlight the urgency, which BSAC CEO Mary Tetley is now inviting members to sign.
The pandemic and subsequent lockdowns have wreaked havoc, not least on grassroots recreation and sporting clubs who are struggling to survive. By signing the Save Our Sports petition, BSAC members can help us to put pressure on the Government to debate this vital issue urgently.
Mary also echoed the Sport and Recreation Alliance's assertion that the health of the nation was essential to our collective post-pandemic recovery.
Without our local sporting and club facilities, the opportunity to participate in physical activities is greatly reduced, which could have a significant impact on our physical and mental health.
You can support the Save Our Sports campaign by signing the petition.
New Return to Play Fund boost to support clubs in England
Sport England has made £16.5m Covid support available to eligible clubs through its new Return to Play Fund.
Designed to support sporting groups and clubs in England that have been impacted by the Covid-19 restrictions, there are three ways BSAC clubs can apply, depending on their eligibility and circumstances:
Small Grants – grants of between £300 and £10,000 are available to help clubs respond to the challenges of Covid, including having the correct hygiene and safety measures in place.
Community Asset – to help sports clubs to adapt and open up spaces to enable them to welcome back their local community safely (£10,000 - £50,0000 grants available).
Active Together – a crowdfunding initiative to help sports clubs set up their own fundraising campaigns to sustain them through the crisis. Sport England will match-fund up to £10,000, an endeavour which as already proved successful for BSAC Club, Budehaven SAC.
The Return to Play Fund is part of Sport England's ongoing response to the Covid crisis, which has to-date made more than £220m of Government and National Lottery funding available.
Further resources: