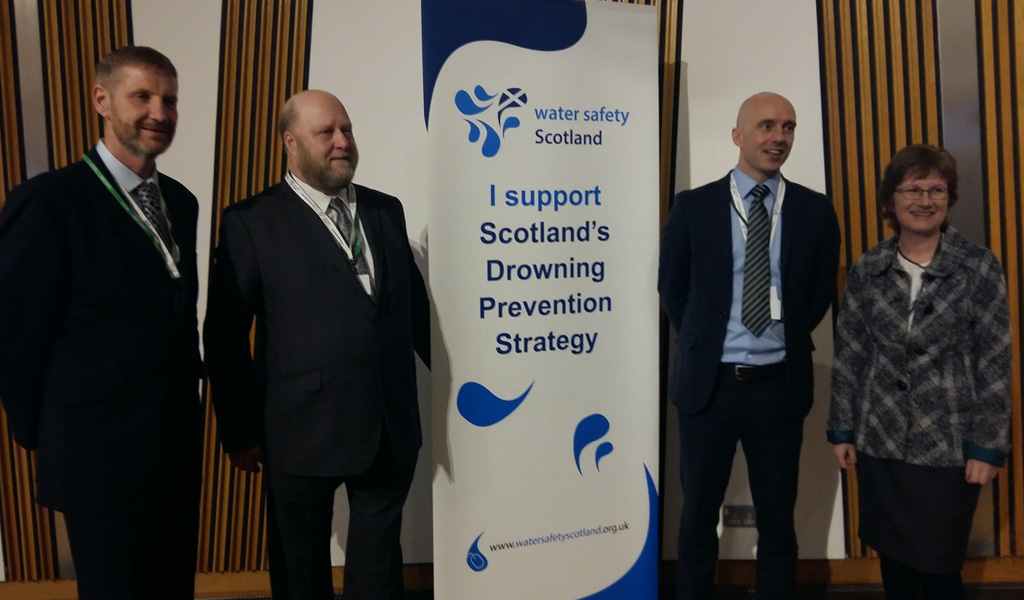 On Wednesday 31 January 2018 Water Safety Scotland launched Scotland's Drowning Prevention Strategy at the Scottish Parliament in Edinburgh.
The event was sponsored and introduced by Clare Adamson, MSP for Motherwell and Wishaw and Convener of the Cross Party Group on Accident Prevention and Safety Awareness. Key speakers at the launch were Annabelle Ewing, MSP, Minister for Community Safety and Public Affairs, Michael Avril, Chair of Water Safety Scotland and Gillian Barclay, who tragically lost her son Cameron and her heartfelt account of her family's great loss, that really brought the message home.

BSAC were represented by Safety and Development manager, Jim Watson, who is also deputy Chair of the National Water Safety Forum.

The strategy, developed in response to the UK Drowning Prevention Strategy which was launched in 2016, attended by BSAC Chair Alex (Woz) Warzynski and Jim Watson , by the National Water Safety Forum, sets out six objectives:
Improve fatality incident data and intelligence across Scotland
Promote and develop learning to swim, water safety education and initiatives within early years, primary and secondary schools
Develop water safety across Scotland's 32 local authority areas and promote the development of water safety policies
Promote public awareness of water-related risks and ensure a consistent message across campaigns and communications
Promote the safe participation of recreational activities across Scotland
Contribute to the reduction of water-related suicide.