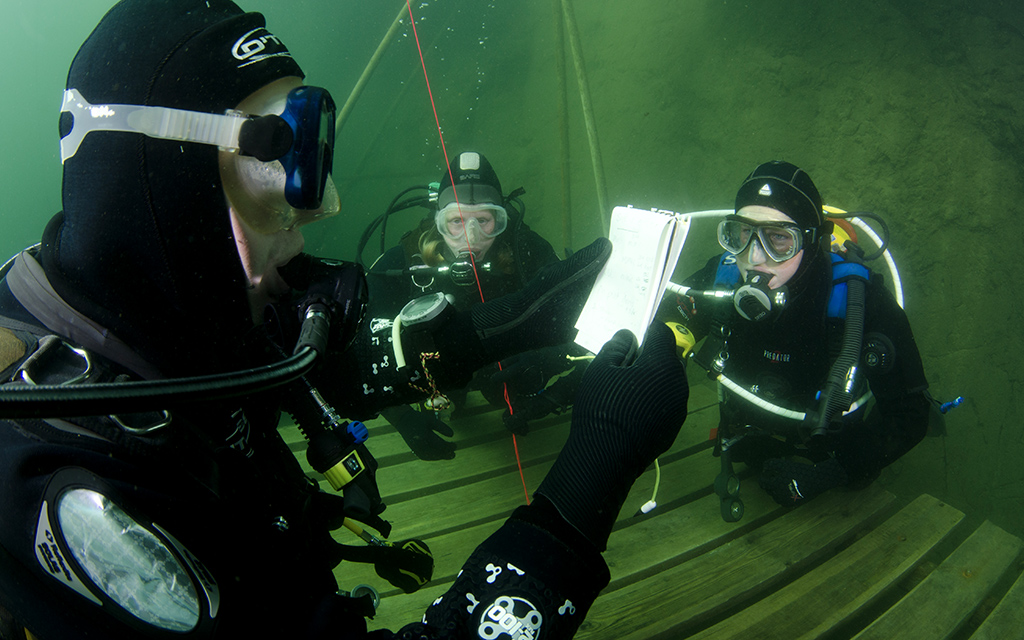 BSAC has secured a Sport England grant of £10,000 to financially support and mentor members from Assistant Instructor through to qualified Open Water Instructor (OWI).
The funding was granted by Sport England for BSAC to increase its instructor capacity with particular focus on reducing barriers to instruction for women and improving the quality of training for young divers and those with additional needs.
According to Sport England, stubborn inequalities remain in sport generally, and more men do sport and physical activity than women at almost every age group. BSAC did see some encouraging developments in the gender ratio of new members following the This Girl Can campaign launch in 2015. However, retention of women in BSAC is lower than men and only 21% of BSAC's instructors are women.
BSAC Coaching Co-ordinator and the volunteer behind the application, Mark Paisey, said:
I'm thrilled this project has won the support of Sport England. It will help create more active instructors which is key in supporting new member recruitment and retention in clubs. As we're planning a mentored and speedier pathway to OWI, the project will also assist us in testing more effective and cost-effective methodologies for instructor development.
As part of a new funded instructor development project, there are now limited places available for Sports Divers and Dive Leaders that have already completed their Instructor Foundation Course (IFC), that would like to become fully qualified instructors. The places will take members through to qualified Open Water Instructor on a mentored pathway that will take place throughout 2021. The places on offer will be significantly subsidised by both Sport England (30%) and BSAC (20%) saving members 50% on course fees.

Despite the funding being granted in part to increase the number of female and younger instructors, BSAC is asking all those interested and based in the UK to apply by Friday 8 January 2021.
Find out more and register your interest

Question? If you have any questions on this initiative please contact the Diver Resources Team at drt@bsac.com or on 0151 350 6203.