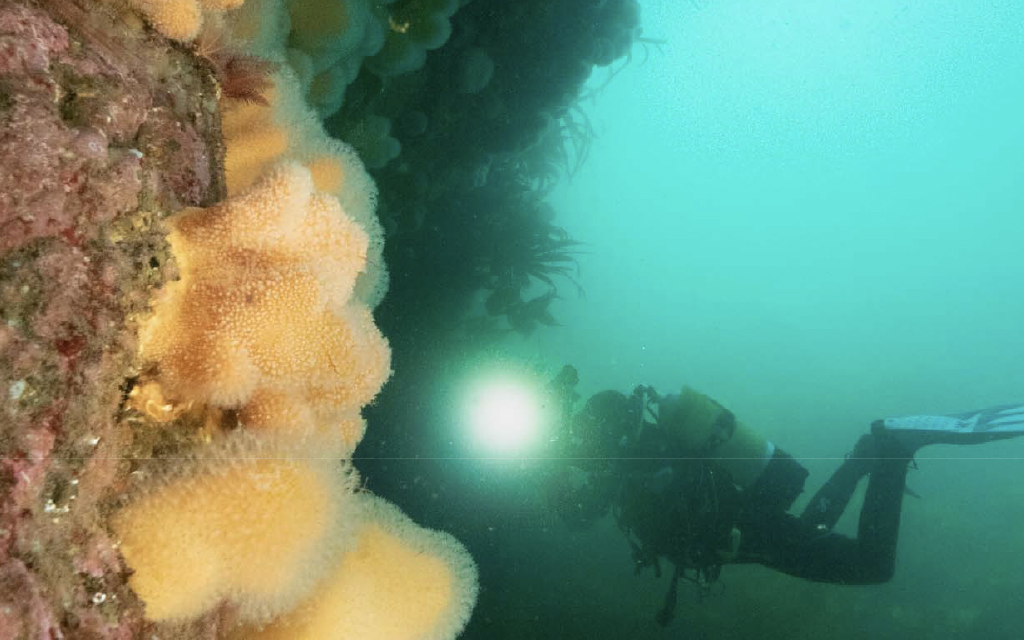 Published by BSAC every year, the 2019 report recorded a total of 271 incidents throughout the UK. The report is compiled by BSAC Incidents Advisors, Prof. Clare Peddie and Jim Watson.
The 2019 report continues the revised formatting, including the graphical representation of data, which it is believed to make the analysis clearer. Although there is no Diving Conference in 2020, BSAC is hosting a webinar to present the findings of this report on 2 December at 19:30. You can now book your place online, although a recording will be available to watch afterwards.
Incorporation of Republic of Ireland data
This year the Incidents Report of Overseas Incidents will include synopses for all incidents that occur in the Republic of Ireland. In the last few years, the Irish Underwater Council (CFT) have been providing information on incidents in the Republic of Ireland which until now have not been reported in the BSAC incident database as they are classified as overseas and normally have not involved BSAC members. Historically, data from the MCA and RNLI has also included incidents in Irish waters.
Data analysis in the report is based on UK incidents only so the inclusion of the Republic of Ireland data in the overseas category does not affect the routine analysis and trend data.
Deeper and repeat diving increasing factors in DCI
This year we have investigated the factors linked to the prevalence of DCI in our incident data. An analysis of the entire database indicates incidences of decompression illness is falling, diving below thirty metres and repeat diving are the factors most frequently and increasingly frequently associated with instances of decompression illness.
Missing stops is a factor associated with DCI, but divers should be aware that diving below thirty metres, rapid ascents and repeat diving continue to be factors that are most often and increasingly frequently associated with instances of decompression illness.
The incident report this year has a number of incidents where evident symptoms of DCI are dismissed as allergic reactions or explained by tiredness or physical trauma and only when symptoms persisted over an extended period was treatment sought. When experiencing symptoms following diving, having completed dives in which all decompression stops have been performed and the ascent was normal does not mean that DCI should be discounted as a possible diagnosis; especially when dives below 30 metres or repeat diving is involved.
Some other key features of the 2019 report include:
The number of reported incidents, although slightly higher, is consistent with the number of incidents reported over the last five years.
The monthly reporting shows an early start to the diving season in 2019.
Sadly, there were thirteen fatalities in the UK which is unfortunately in line with the average (14.1) for the previous 10 years.
There are still strong indications for likely medical causes including immersion pulmonary oedema, in some of the fatalities although yet to be confirmed.
The average age of divers involved in the fatalities is 58.3. One diver was over the age of 70. Diver age and potential related health and fitness issues are still featuring and may be critical factors in this and recent years' fatalities.
Be aware that repeat diving and diving below 30m are factors that can contribute to the risk of DCI and that symptoms of DCI should not be dismissed even if missed stops or a fast ascent is not a factor. Any symptoms of DCI after a dive should be investigated and taken seriously.
Finally, ensure your diving equipment is regularly serviced and replaced when beyond the manufacture's recommended life span.
Download Diving Incident Report 2019
Help us to keep diving safe
If you have been involved in or witnessed an incident, please report it – in confidence – and help us to continue to shape a safe future for diving. Whether you are a BSAC diver or dive with another agency, a recreational or technical diver or if the incident happened in the UK or overseas, we want to hear about it.
You can report incidents confidentially at any time online. All reports are treated in confidence and any details used in future reports will be anonymous.