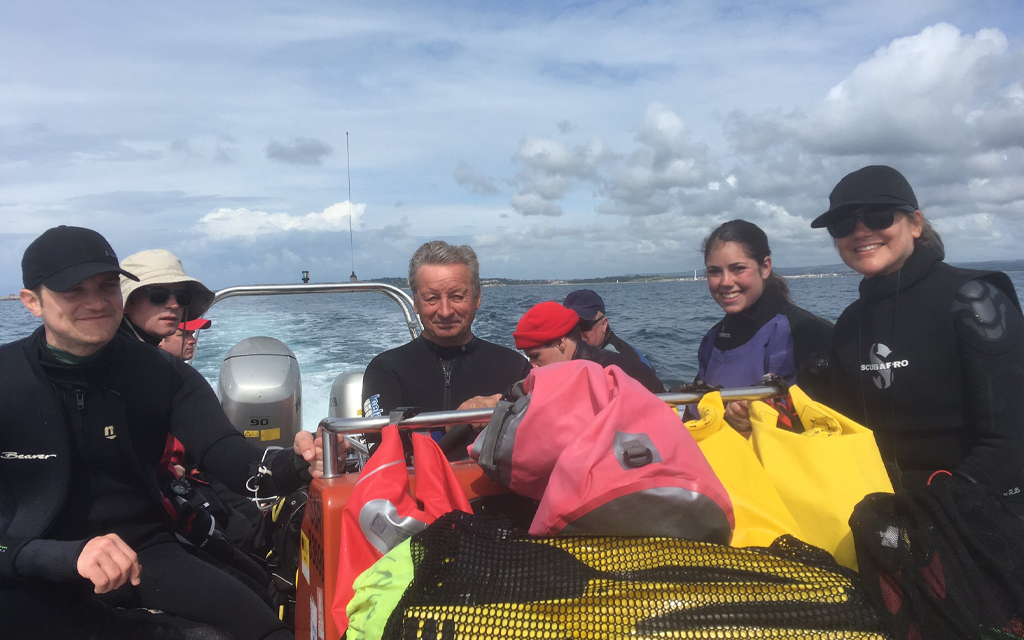 BSAC London No.1 club member, Andrew Woods, shares the club's challenges and its journey rising to those challenges to secure the club's future.
The club's issues started in a small and gradual way until by July 2020 we knew we were in trouble. The two outboard motors on our club RHIB, Perseverence 2, begun to play up in 2018, but for the previous ten years or more we had been building up a fund to replace them.
However, it turned out we would need to spend all our savings on another piece of kit completely. This is because in March 2020 our clubroom compressor, which had served us faithfully for more than 30 years, finally packed up. We could no longer fill up our cylinders ourselves for training in the pool. That same month, of course, the Covid lockdown started.
With the Diving Officer to help me with facts and figures, I began in May 2020 to apply to Sports England under what was then called the Small Grants Scheme for funds to buy a new compressor. But by the time I was ready to submit our application, the scheme was suspended due to the pandemic.
After a difficult time for everyone, we reached the summer of 2020 with the hope of some diving on the south coast in our own RHIB. But on its first outing to Portland, we could only operate one engine and even that one was still not right. The subsequent marine engineers' report said that both engines were beyond economic repair.
On top of all this, the club faced the loss of membership income as some members did not renew, new recruits dried up and all dive trip fees stopped. Despite all of this we reacted as positively as we could, with online teaching sessions, getting external air fills and with no RHIB, we re-discovered the joys of shore diving and hard boat diving.
Discovering Crowdfunder and Sports England match-funding
It was clear that to tackle this triple problem we needed to work together as a bigger team. We discovered Crowdfunder and the fact that Sports England provided match-funding. Over numerous Zoom calls during the autumn and winter, the Crowdfunder site took shape, even though we had to prepare new information as the earlier loan application criteria and information were quite different.
We found that the new Chair and Diving Officer were budding video stars and our Club Secretary great at creating websites. Our Welfare Officer kept up our morale, made loads of calls and wrote lots of emails. After several attempts to get Sports England approval, our site was finally launched in March 2021.
Club members pulled together to help
Many other club members rallied around to help send out messages to other clubs and to ask friends and families to pledge support. Others helped get rewards for the Crowdfunder site such as haircuts from local barbers or signed prints from a renowned underwater photographer. These rewards attract viewers to the site and encourage more donations.
Looking good so far
Two thirds into our 35 days of the campaign we have 92% of our target of £20,000 to buy our two new engines. So, we feel we will probably reach our target. We have had so many supportive messages from other BSAC clubs around the country and as far away as the Singapore branch! If we do hit our target, it will be because of real teamwork, not just from the fundraising team, but from all the club members who have shown wonderful support.
Inspired to do something similar for your club?
For those who would like to know more about raising funds this way, here are a few links that you might find useful.
The BSAC network is working together to keep people connected to the sport. With online training, special interest webinars, competitions, support to clubs and the trade, and much more...we'd love you to join us.