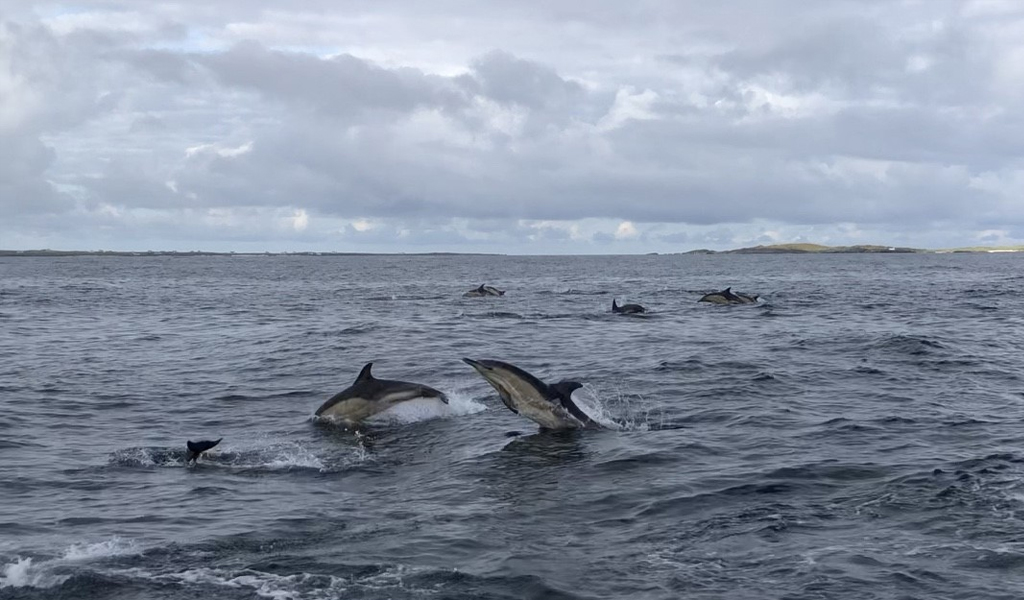 BSAC has written to Scottish Parliament to express its support for amendments to the Scottish Animals and Wildlife Bill regarding the use of acoustic deterrent devices (ADDs).
Today, MSPs will be meeting to debate proposed amendments the Animals and Wildlife (Penalties, Protections and Powers) (Scotland) Bill in regard to the use and control of acoustic deterrent devices (ADDs) that are fitted to many fish farms to deter seals. These amendments, proposed by two MSPs, aim to protect whales, dolphins, and porpoises (cetaceans) around Scotland from disturbance and harm.
All cetaceans in the UK are legally protected from any deliberate or reckless disturbance under the EU Habitats Directive, however, the frequency range and level at which ADDs used in aquaculture emit have shown to cause disturbance and displacement to cetaceans in various scientific studies.
The coastal waters off the west coast of Scotland where many fish farms are located are also key areas in the UK for cetaceans, with shallow inlets between islands providing sheltered feeding areas for mothers with calves. If you've dive within the Scottish sea lochs, you may recall the persistent, high pitched sound of ADDs underwater.
BSAC's Scottish member of the Environment sub-committee has written to Argyll and Bute MSP expressing their support of these amendments. Fingers crossed for a positive outcome.
Want to support BSAC's campaigning for snorkellers and divers? The more members we have, the stronger our voice is.