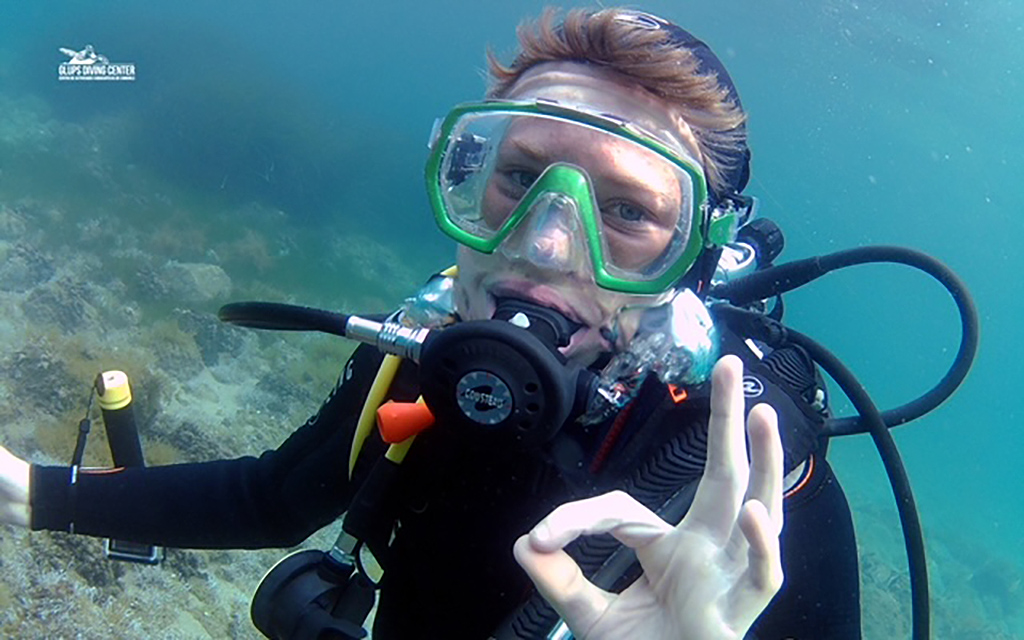 Oliver joined BSAC in 2021 and has qualified as an Ocean Diver, increased his confidence and even enjoyed an underwater birthday party with new friends at Chiltern Divers. Read Oliver's story about how club life has been transformational for his family.
Fifteen year-old Oliver did his first diving in 2020 when he trained with another agency and qualified as a Junior Open Water diver. Despite his enthusiasm and rapid progress his story could have ended abruptly in December 2021, when he learned the dive school was closing.
This came as a significant blow. Oliver said:
I felt like I had glimpsed another world, with the door being closed on it already. I just wanted to dive – all my Christmas presents that year were diving-related!
His mother Stephanie was unwell in hospital when she heard the bad news. "My naivete regarding scuba-diving meant that I didn't even know there are different governing bodies. But with plenty of time on my hands I set about doing some research - which led me to BSAC and Chiltern Divers in Leighton Buzzard."
After making contact, Oliver and his mum visited one Thursday evening in February 2021 and 'were greeted by a wonderful team.'
Both were welcomed and Oliver quickly taken under the club's wing. "Oliver has been treated with the upmost respect, even though he is a junior. He has had the same opportunities as every other diver in the club, and his confidence has grown within the club environment. He is about to start his Sports Diver qualification and has joined in lots of open water dives.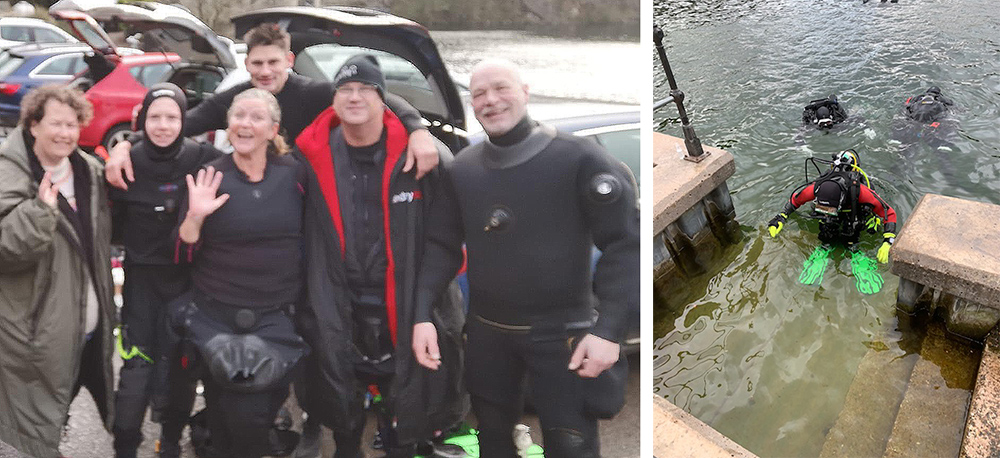 "The club continued to pull out all stops when Oliver wanted to hold a try dive birthday party for some of his friends, so they could understand what he's talking about. What a cool party for a 15 year-old!"
Giving back
Oliver has just completed his first year with Chiltern Divers. The ethos of the club means everybody gives back which both Oliver and his mum are proud to do. Oliver has taken on his Silver Duke of Edinburgh and is volunteering at the club.
Stephanie said: "Unlike my son, I cannot stand water, swimming or even being close by it. But I also wanted to give back to the club which has given Oliver so much – so I volunteered to become the club's welfare officer. Members have teased me that I have snorkelling membership with the dive club…
"I am proud of Oliver, life hasn't been easy for him. He lost his dad, and I have been critically unwell yet his dedication, and his passion for his scuba diving may lead him to a future career and I sure with the support of the club he can do anything he wants.

"I cannot put into words how amazing Chiltern Divers are. Each person has a wealth of knowledge, gives up their time freely to support others, and friendships have been formed. The club environment has offered so much more than I could have ever expected."
I'm interested in learning to dive, how do I get started?
You can either do a Try Dive taster session with a local BSAC club or a BSAC Diver Training Centre first or get started straight away from the comfort of your own home with BSAC eLearning!
If you'd like to talk through your options, call us on 0151 350 6201 (Mon-Fri, 9am-5pm) for a chat!