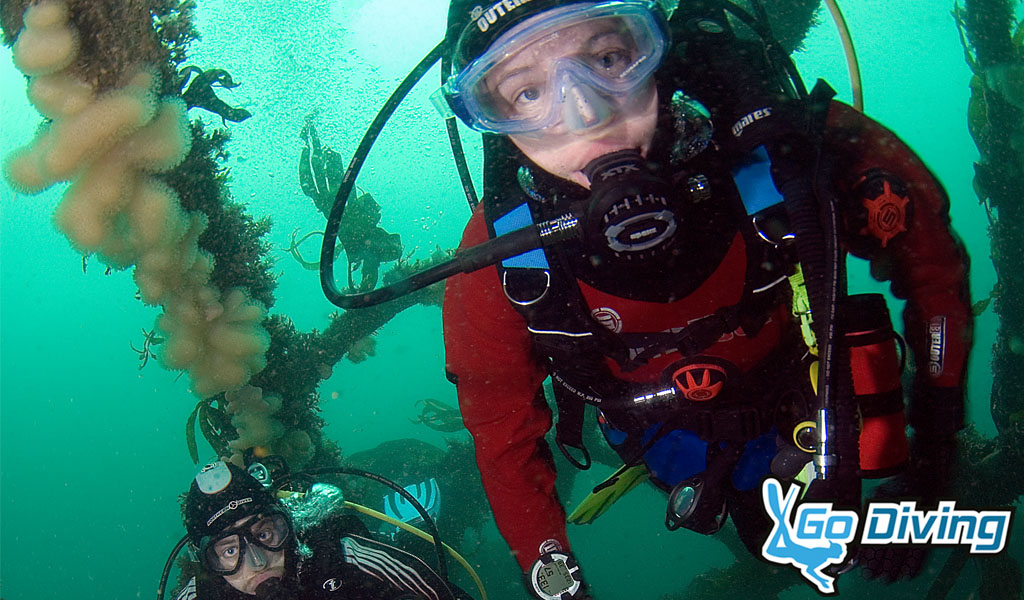 The interactive and immersive Go Diving Show at the Ricoh Arena from 23-24 February is an ideal opportunity to try scuba diving or for already trained divers, to try freediving, open-circuit technical or rebreather diving.
With two 100 sqm pools on-site and no additional charge to have a go in one of the pools, what are you waiting for?

Buy Go Diving tickets now (Tickets £12 until 11th Feb 2019, then £20)
Register for a (free) try dive (choose from scuba, freedive, snorkel, OC tech or rebreather)

Please note: Parking is free all weekend, however due to the rugby game on the Saturday it's by registration and the organisers will offer the free spaces to pre-sale ticket holders first. So, it's best if people buy tickets in advance when attending Saturday.
Take the plunge in 2019
If you have always hankered to try scuba diving, now is your opportunity to enjoy an introductory try dive to this exciting sport, and if you are already an active recreational diver, why not have a go on a closed-circuit rebreather, as we'll have various CCRs in the pool as well.

For those who want to be as streamlined as a fish and see the underwater world on breath-hold, there will also be freediving trials, and we've even got snorkelling sessions for the younger ones.

Register for a (free) try dive (choose from scuba, freedive, snorkel, OC tech or rebreather)


More on the new Go Diving Show
Billed as a totally interactive consumer and trade show, there is plenty to whet your appetite, whether you are new to scuba or a seasoned pro. Friday, 23 February is set aside for trade partners, while the Saturday and Sunday will be two days of kit, holidays, speakers, taster sessions and interactive features for all divers.

BSAC will be there (stand 3) alongside some 80 other stands from all the major manufacturers, distributors, retailers, tour operators and training agencies. There will also be a host of interactive exhibits, including a 30-metre caving experience, a timed S-drill challenge, a navigation trail and even a series of virtual reality dives, including great white sharks, seals and a Finnish cave system.

There is also an impressive speaker line up, including cave diver Chris Jewell, one of the Thai cave rescue core diver team, Canadian explorer Jill Heinerth and freediving legend Umberto Pelizzari, as well as over 50 other speakers across six themed stages.

The trade day, which is only open to people within the diving industry, runs from 12 noon to 6pm on Friday 22 February, and then the consumer days are 10am to 6pm on Saturday 23 February and 10am to 5pm on Sunday 24 February.

For more information, and to book advance tickets (saving £8 off the on the door price)