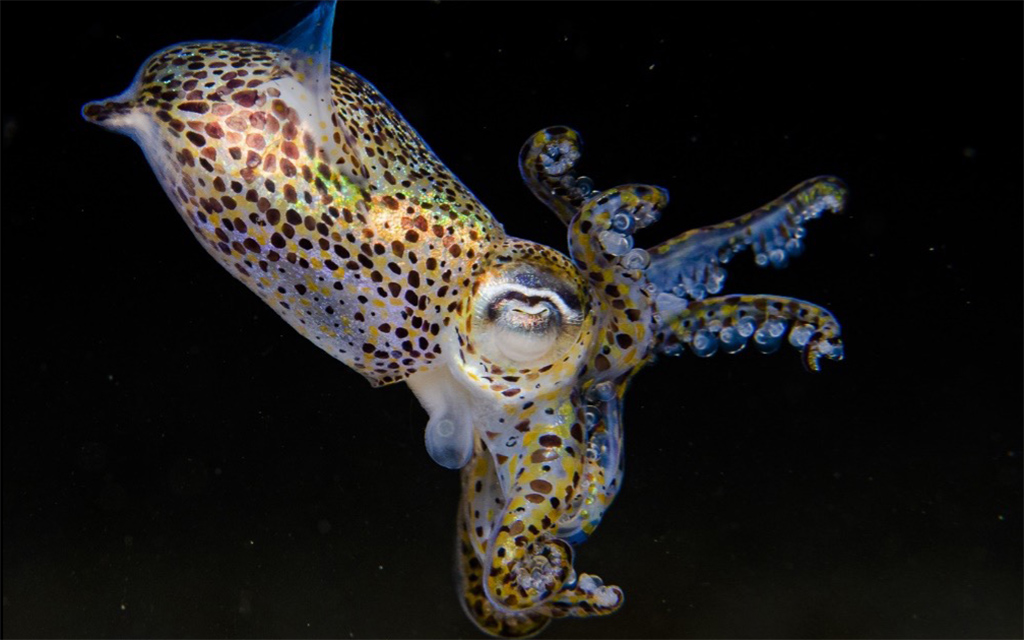 A Bristol-based photographer and BSAC member has been awarded top honours in a prestigious photography competition with her stunning image of a Bobtail squid, taken while night diving off South Devon.
The British Society of Underwater Photographers (BSoUP) has announced results of The British and Irish Underwater Photography Championship (BIUPC) 2022, which was held on 3rd September.
Competition format
Unlike a traditional 'splash-in', BIUPC allows pictures to be taken anywhere within the coastal or inland waterways of the United Kingdom and the Republic of Ireland. This has hugely increased the richness and variety of pictures submitted for judging, and so truly allows for a snapshot of the underwater environment captured photographically around these shores under time pressure.
In total, 53 images were submitted from 30 entrants, and three in the restricted category. The judges were Richard Thorn and Trevor Rees, and results were announced online at the BSoUP monthly meeting held on 20th September 2022.
There are three main categories for competitors:
Wide Angle (open)
Close Up (open)
Compact Camera (restricted)
Categories have one winner, one runner-up, and two highly commended entries. One Overall Champion is also chosen from these three images. The ultimate prize is the coveted Peter Scoones Memorial Trophy.
There are also categories for:
Human Impact on UK and Irish Marine and freshwater Environments (but this isn't included for the Overall Champion)
'Newcomers' – those who have been taking pictures underwater for less than three years, and are eligible to become Overall Champion
Winning images for 2022
Wide Angle
[L-to-R] BSAC member Paul Pettitt photographed Blue ray limpets on kelp, Cornwall (highly commended); his Bib Shoal with usurpers, Cornwall, and John Bennett's Blue Shark taken 20km south of Kindle in Co Cork, Ireland, were runners-up.

Paul Colley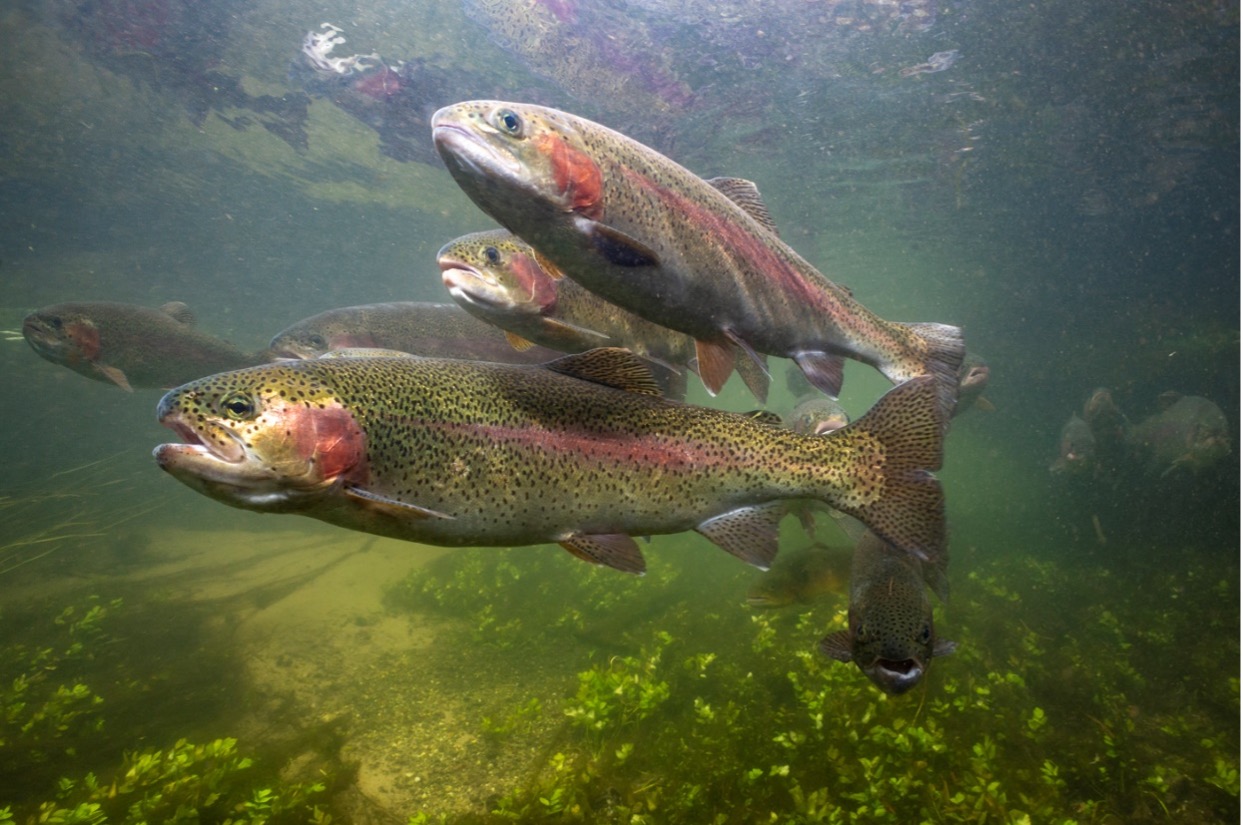 Schooling Rainbow trout
Paul Colley's winning shot in the Wide Angle category shows beautiful schooling Rainbow trout, taken in the River Test at Stockbridge, Hampshire.
Close Up
[L-to-R] Alison Pettitt's image of a Compass Jelly in Port Gaverne, Cornwall (highly commended), Shannon Moran's Common Dragonet in the Helford Estuary, Cornwall (runner-up), and Kirsty Andrews's Snooted flatfish on a night dive at Hope Cove, South Devon (runner-up). Alison and Kirsty are BSAC members.

Kirsty Andrews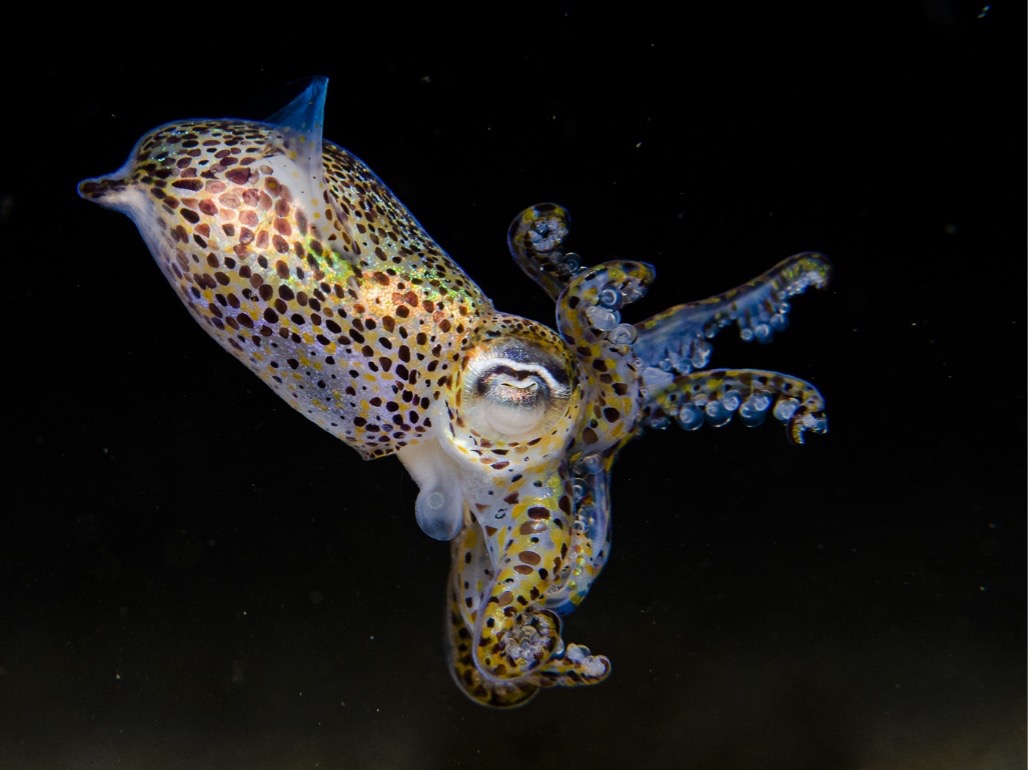 Bobtail squid
Kirsty Andrews's stunning image of Bobtail squid, taken during a night dive at Hope Cove, South Devon won the Close Up category winner, and makes Kirsty 2022 Champion and winner of the Peter Scoones memorial Trophy.
Compact Camera
[L-to-R] Derek Bolton - Blue Shark, taken south of Lings Rocks outside Oysterhaven Co Cork, Ireland, (highly commended), Joanna Cale's image of a Greater Pipefish spotted in the seaweeds at Babbacombe Beach, and another of Derek Bolton's Blue Sharks (both runners-up).

Grant McCarry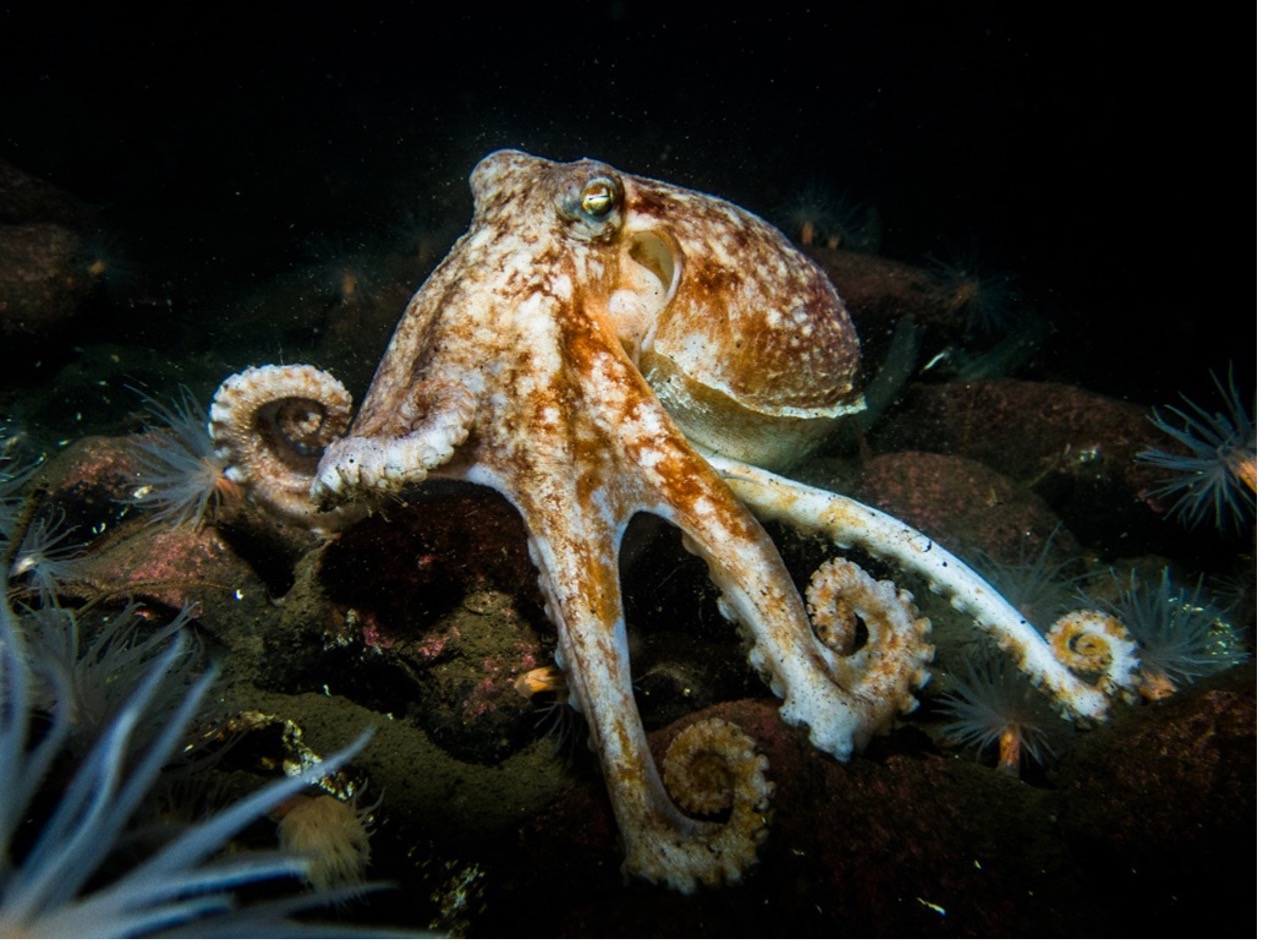 Octopus
Grant McCarry took this winning image of an octopus at Twin Piers in Loch Long, Scotland.
Human Impact
[L-to-R] Mark Harris took this image called Fresh or Foul? It's the sewage works at Esher pumping out treated effluent into the River Mole (highly commended), John Bennett's Fish heads left on beach at Oysterhaven, Co. Cork, Ireland, and Mark Kirkland's Discarded Mackerel heads in Portencross, Ayrshire, Scotland (runners-up).

Jon Bunker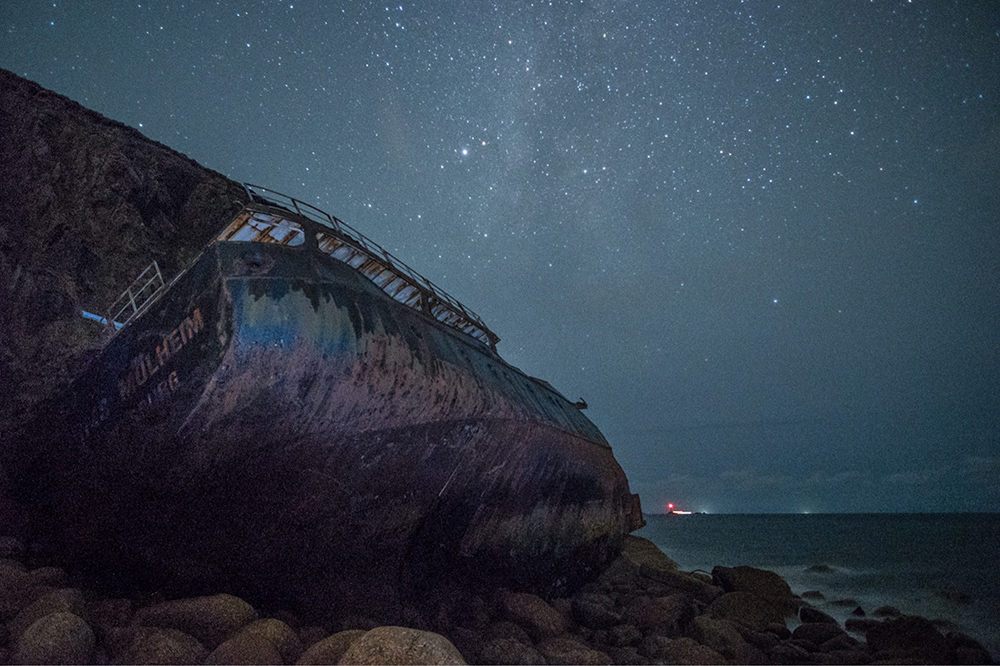 MV RMS Mulheim against Milky Way
Jon Bunker (BSAC member) took this winning image in the Human Impact category which shows a ship wrecked in March 2003 at Land's End, Cornwall.
You can learn more about the competition at the British Society of Underwater Photographers website.