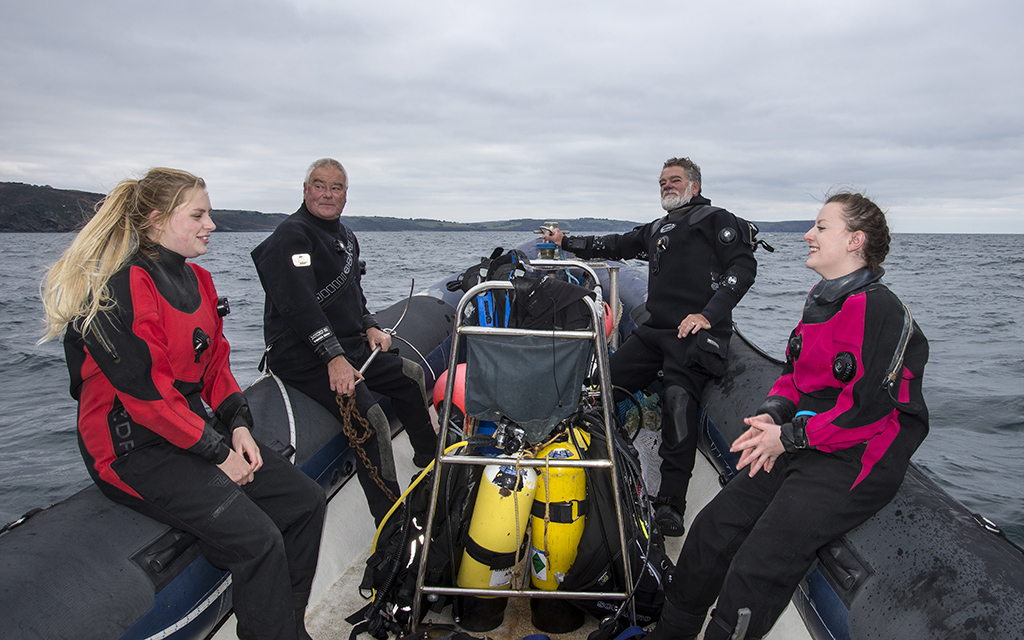 BSAC's five-hour Diver Coxswain Assessment recognises a high level of seamanship knowledge and boat-handling ability, including working with divers in the water.
The Diver Coxswain Assessment is open to anyone aged over 16 who has completed a BSAC Boat Handling course and has since logged a minimum of five hours boat-handling, or can demonstrate 20 hours or more of previous boat-handling experience. Boat Handling is a great way to get non-divers involved in the club, especially if they have family members that dive. No diving qualification is necessary to take part.
In the Diver Coxswain Assessment you will be orally tested on your theory knowledge of boat safety equipment, what to do in an emergency, knots and rules of the road.
You will be practically assessed on your skills in areas such as voyage planning, boat preparation and safety, dropping and recovering a shot line, safe drop off and recovery of divers and emergency actions including man overboard.
As a qualified Diver Coxswain you'll play an important role in dive planning and management within your club. You will also be eligible to apply for the International Certificate for Operators of Pleasure Craft (ICC), subject to meeting the criteria.
Find out more about the Diver Coxswain Assessment
Book onto a scheduled course near you. Or ask your Diving or Training Officer about potentially running a course within your club.