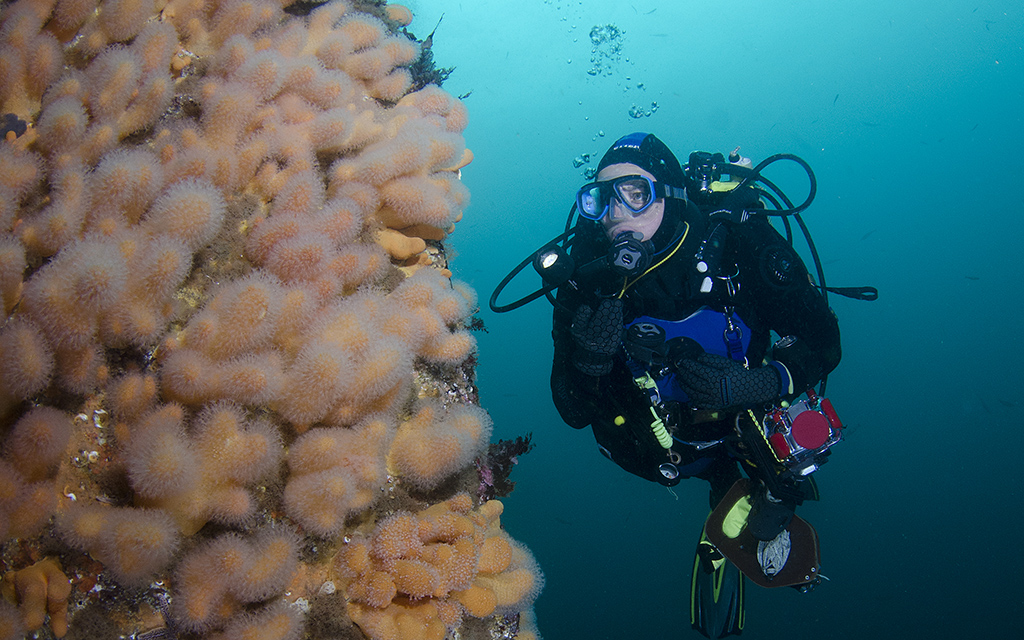 The BBC Natural History Unit are currently looking for ground-breaking and exciting new wildlife stories and are asking scientists, divers and ocean advocates to contact the team if they have seen any novel or interesting animal behaviours.
Based in Bristol, UK, the team have begun research for Blue Planet III, the next instalment of the BBC's flagship marine natural history series. Blue Planet III will use the latest filming techniques to reveal brand new and untold stories from the underwater world – connecting people to the magic of our oceans and highlighting their importance for the future of our planet.
For the third series, the programme's makers are aiming to provide new insight into the lives of the diverse species that make their homes in our oceans, bringing never-before-seen behaviours to audiences and inspiring a new generation to love marine life.
Blue Planet III producer and BSAC Advanced Diver Sarah Conner says her team would like to hear from as many divers and ocean lovers as possible:
We are trying to reach the people who are on the water every day and therefore most likely to recognise exciting new behaviours that could be featured in the series, and it would be hugely appreciated if we could work with [BSAC] to help inspire a new audience to connect with and protect Earth's underwater wildlife.
If you have a story to share, contact Blue Planet III by emailing blueplanet3@bbc.co.uk