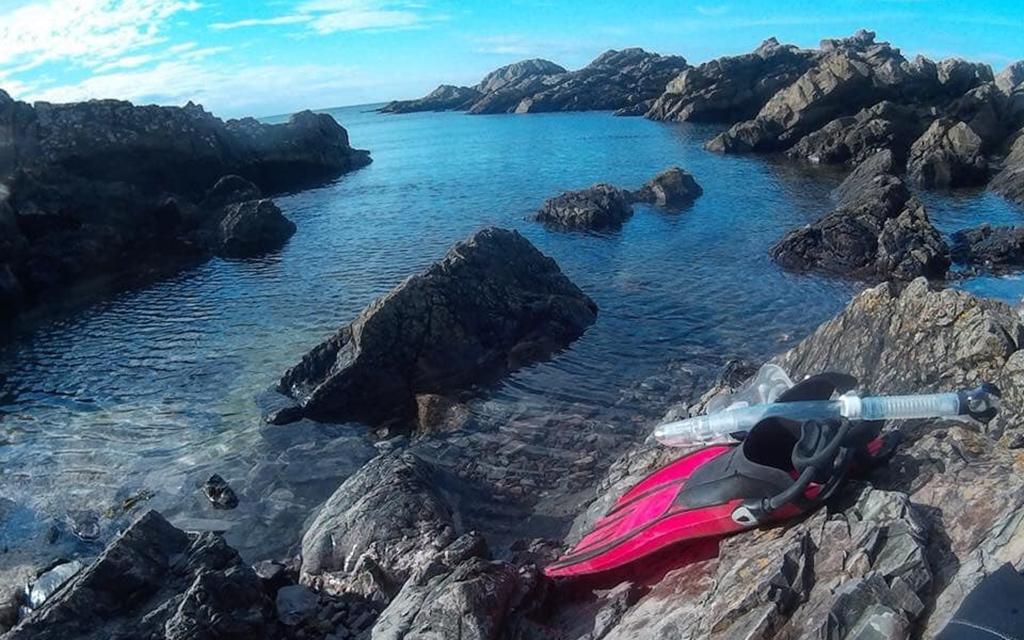 Has your snorkelling kit been neglected over winter? Andy Torbet is here to help you plan a safe return to the UK's seas, rivers and lakes.
Although many of us snorkel throughout the year, April tends to herald the beginning of more settled, benign weather. However, if you've had a hiatus over winter, it's worth bearing in mind that you may not be as 'snorkel-fit' now as when you last exited the sea after months of regular aquatic activity.
Check your kit
When did you last check your kit? Hopefully it's been cleaned, dried and stored in a suitable location. I know one individual who, upon hunting for his wetsuit, found it still wet in his dive bag from months before. I'm not sure he ever got the smell out. It's worth digging it out well before your first day back to ensure nothing has perished, been eaten by mice or is not where you left it. This gives you time to fix or replace it, so you're not starting back with sub-optimal equipment, which can just make that initial dive anything from less pleasant to downright dangerous.
Plan for the win
For your first dive you don't need to dial it back to absolute basics, but consider dropping down the intensity a few notches from where you left off. Even after over 30 years of diving, if I jump back after a few months off I still need a shakedown dive before everything feels natural again. If a snorkel was rewardingly challenging at the end of last season, it may prove overwhelming after a long break. Choose a site and a plan that allows you to test your kit and drills and confirm where you are before progressing.
Jane Morgan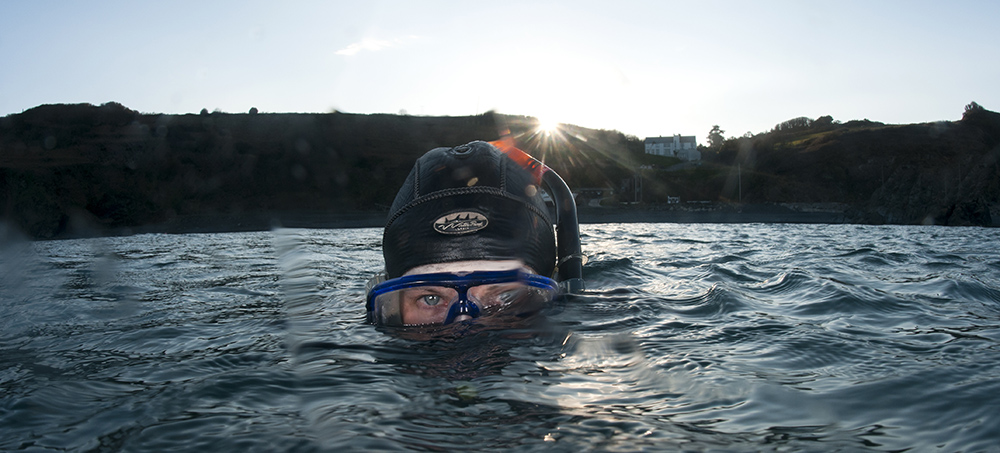 Site selection
We all have our favourite sites – there's definitely merit in choosing a place you're familiar with for the first trip back. Also, consider if things may have changed over winter. For British seas, it is the most high energy time, with storms creating a huge amount of movement and impact in the waters. This is felt especially in the shallower areas and those adjacent to the land – exactly the areas frequented by snorkellers.
Wrecks may have collapsed; sea caves may have become choked and more restricted; sand and gravel banks may have moved; the underwater topography of rivers may have shifted after months of flooding. If you're the first diver on these sites after winter, there may be no other way of knowing other than jumping in to investigate. Just be aware; and if things have changed let others know.
Buddies 4 life?
Life changes and people move on. I've heard all sorts of reasons people stop, or take a prolonged break from the water... but I tend to see the largest amount occur after winter. They stop, as many do, around November, and by April they've lost the motivation to get back in the water. All too often, this cycle of 'April abandonment' comes when someone's club life starts to cool, perhaps they stop attending when they're not going diving or snorkelling. I believe the social side and encouragement of a club over winter can help people feel like they're still in the game. So the transition to a return to the water somehow feels more natural.
Nevertheless, you may still find yourself bereft of a buddy. This is where the club system should come to the rescue. Your next mission is to identify and encourage your fellow club divers to come and join you. Challenge yourself and try and get one of your club's hard-core technical divers to come snorkelling. I'm known for my technical and cave diving, but I love snorkelling as the antithesis to all the huge amounts of kit, logistics and deco time involved. Your prospective buddy may find they love it too.
Article by Andy Torbet first published in SCUBA magazine, Issue 134 April 2023. Images in this online version have been substituted from the original images in SCUBA magazine due to usage rights.