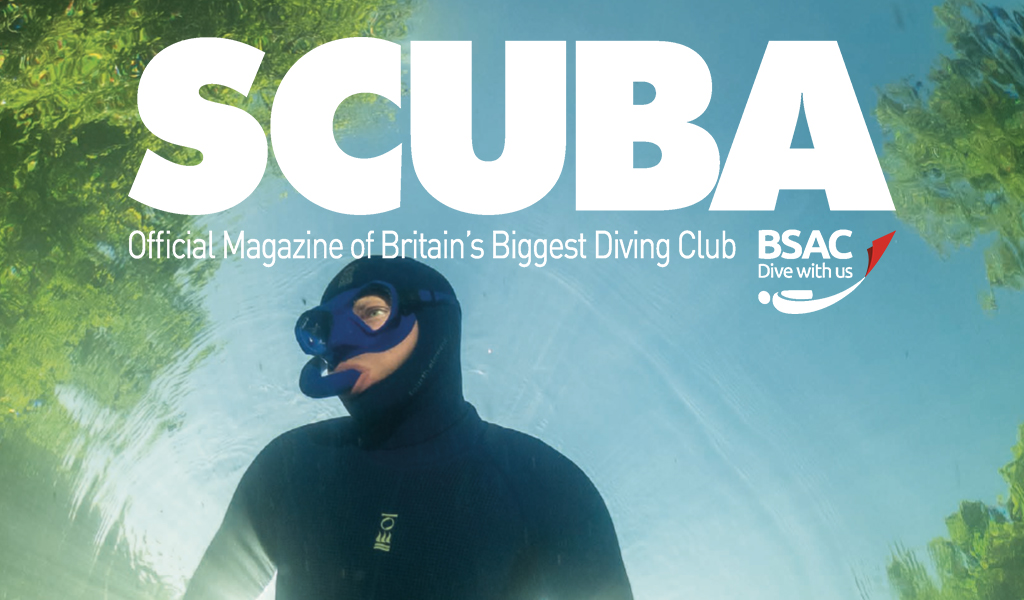 BSAC's August issue of SCUBA is available online now, complete with brand new regular feature 'Protect Our Seas'!
SCUBA magazine is introducing a new section devoted to conservation and marine heritage. 'Protect Our Seas' takes the form of a regular double-page spread in the heart of BSAC's club magazine, comprising a digest of the latest news, plus a regular column by UK-based conservation charity, the Shark Trust.
Editor, Simon Rogerson, said:
The idea is to present a punchy, information-packed section covering a range of topics that we know are close to the hearts of BSAC members. We received a clear message from BSAC that the magazine needs a high profile section on marine conservation, and we will deliver it every issue.
'Protect Our Seas' features in the August 2020 issue of the magazine, which is available to read online now. The same issue features an in-depth profile of BSAC's Heritage Advisor, Jane Maddocks, who speaks about her 20-year campaign to rehabilitate the reputation of British divers in the eyes of the public and legislation-makers.
'Protect Our Seas' was born from the findings of a wide-ranging survey of BSAC members. A significant number of members said they would like to see more environmental coverage, with a similar proportion asking for coverage of wrecks and underwater heritage.
These are themes with which BSAC members will be well acquainted, but there is a need for a stream of updated information. I believe we are seeing a growing sense of custodianship among the members, as they embrace their role as the British public's eyes in the sea.
To this end, BSAC members are being invited to write in with their own observations and potential stories for 'Protect Our Seas'. Anyone with a suitable story or tip-off can contact Simon at simon@scubamagazine.co.uk.

August issue highlights
Introducing SCUBA's brand new environment section, Protect Our Seas, devoted to conservation and marine heritage – pages 36-37
Andy Torbet returns to the water with a reassuringly green splash – page 54
Dive into another new feature where Anita Sherwood revisits her favourite UK shore dives - the first instalment of Know the Shore is South Devon – pages 44-45
Check out the first collection of SCUBA Shorts: your stories from SCUBA's writing competition – pages 38-43


How to access iSCUBA
Please check that you are signed up to receive emails from BSAC. Go to your MyBSAC page and click on 'Email preferences' to manage your emails from BSAC. You will be able to view iSCUBA online (by clicking on the main link in the email), or you could download a PDF version (also a link in the email), or, all members can now access all copies of iSCUBA via their MyBSAC page.
If you have any problems accessing iSCUBA, please do let us know at marketing@bsac.com.