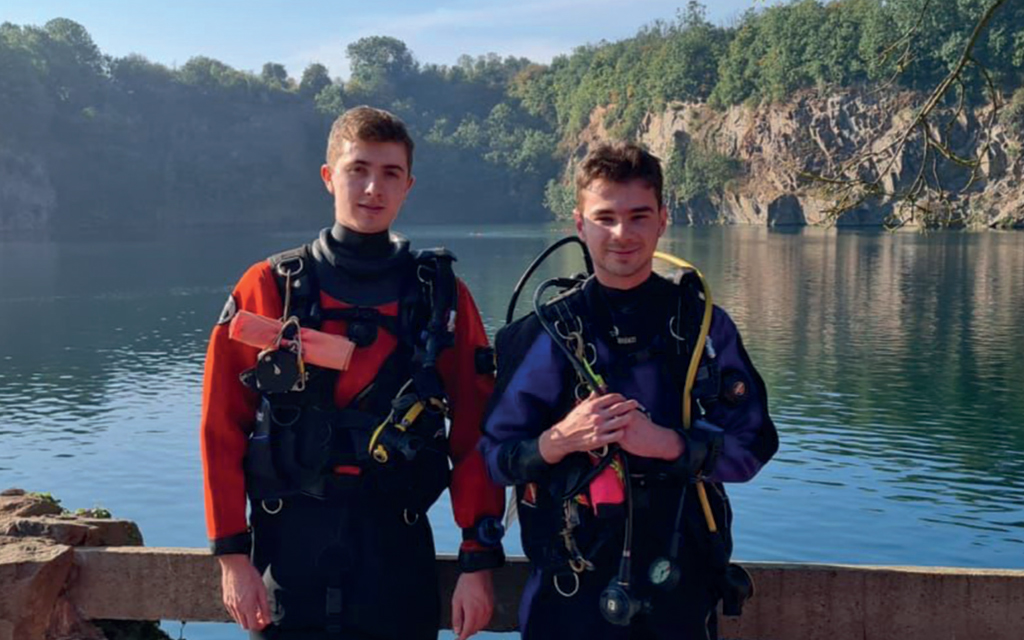 The first qualified Advanced Ocean Divers are starting to come through BSAC's club network since the course was launched earlier this year.
Advanced Ocean Diver (AOD) offers qualified Ocean Divers aged 14 and over the opportunity to extend their diving depth to 30m. As an optional course, AOD gives new divers more choice while helping to support the delivery of new diver training for both BSAC centres and clubs.
Eighteen Advanced Ocean Diver qualification cards have now been issued to club members since the course launch, with more due to follow. Half of the new AODs are women, while a significant proportion are members of a university club.
Sheffield University SAC (SUSAC) member Connor Robson, who qualified as an Ocean Diver in March, was one of the first to gain his Advanced Ocean Diver. He said he welcomed the chance to safely build on essential in-water skills as well as his diving depth.
The AOD training and its emphasis on safety techniques such as DSMB deployment, nitrox usage, and diving at altitudes have made me feel much more confident diving in a variety of conditions.
Mid Herts SAC's Kieran McKinna, who completed his AOD in the UK and Lanzarote, agreed.
The experience was nothing but positive. AOD exposed me to new skills and conditions which I had not encountered before. It even led to my first dive outside of the UK.
The response from BSAC clubs to the AOD course has also been positive, with many recognising the additional element of flexibility it offers newer members as they progress their diving.
SUSAC's Training Officer, Cath Beatty, said AOD had been particularly beneficial to her university club.
Advanced Ocean Diver provides the opportunity for our student members to achieve so much more within a year of training with our club. We have found the introduction of the AOD course very easy to implement, and see it as the best step on the way to Sports Diver.
BSAC's Head of Training and Diving, Dom Robinson, who was part of the team behind the new course, said it was fantastic to see the first BSAC members becoming Advanced Ocean Divers.
Although originally aimed at centres, there has also been a lot of positive feedback from BSAC clubs. They have really welcomed the opportunity for newer members to be able to extend their diving as they work towards Sports Diver.
Full Advanced Ocean Diver course details
BSAC instructors can download the AOD instructor manual.