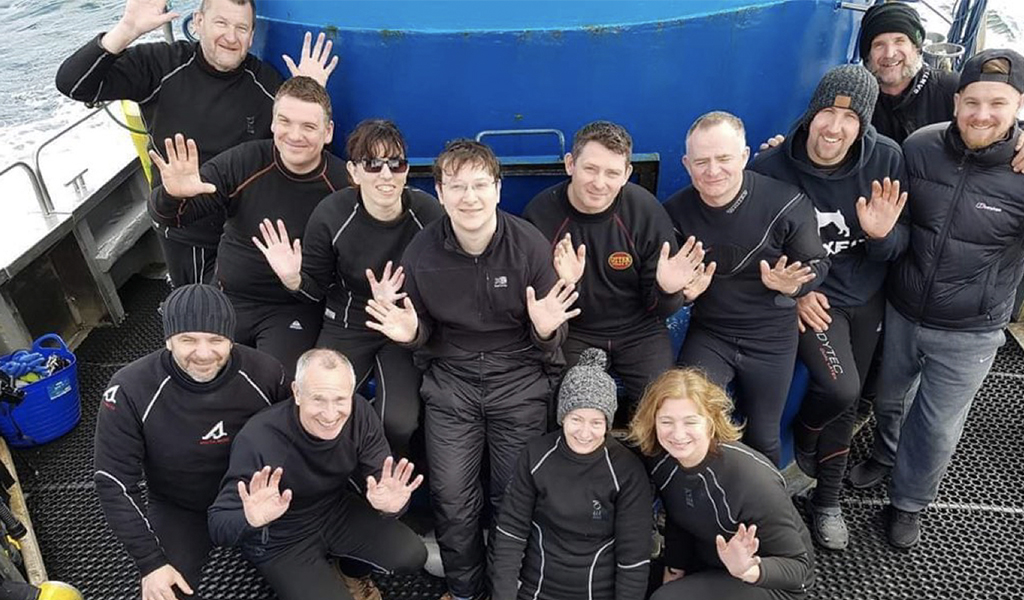 A dive club formed when a group of divers decided to 'go it alone' after their dive school closed has become the latest to join the BSAC family.
Tees Valley Divers currently has around 20 members, mostly PADI and other agency-trained; they formalised their BSAC association in January. The decision to create their own club came after their Darlington-based dive school, So Scuba, decided to close towards the end of 2019. Without a club, the divers made the decision to carry on diving as a group and BSAC presented the 'right fit'. With the need for liability insurance, it was also the ready-made club framework that attracted Tees Valley Divers to the BSAC fold.
The club's new Chair, Lloyd Pickering, said that although it was still early days, they were getting to grips with the day-to-day running of a new BSAC club.
BSAC has been incredibly supportive, in particular the North East Coach, Dave Woodward, and we are learning the way to do things. We are looking to branch out a bit and change things up, with a primary focus on UK diving.
With members not only from the Tees Valley area but also from North Yorkshire through to Tyne & Wear, the club has a wide range of experience, from relatively new divers to technical and CCR. They have secured pool time at the Dolphin Centre in Darlington and are currently focusing on diver development.
Our initial plan is just to go diving and finalise how to run things before we take on any inexperienced divers. For now, we can certainly work towards continual training and bring in new members who wish to go diving. And we already have a couple of prospective joiners.
Start a BSAC scuba diving or snorkelling club today and receive a wealth of support so your new club can thrive.
If you're an existing scuba diving or snorkelling club and would like to understand more about the benefits of becoming a BSAC club, please email us. Call us today on 0151 350 6201 (Mon - Fri, 09:00 - 17:30), we'll be happy to chat it through and see how we can help.
You can also find more information online.