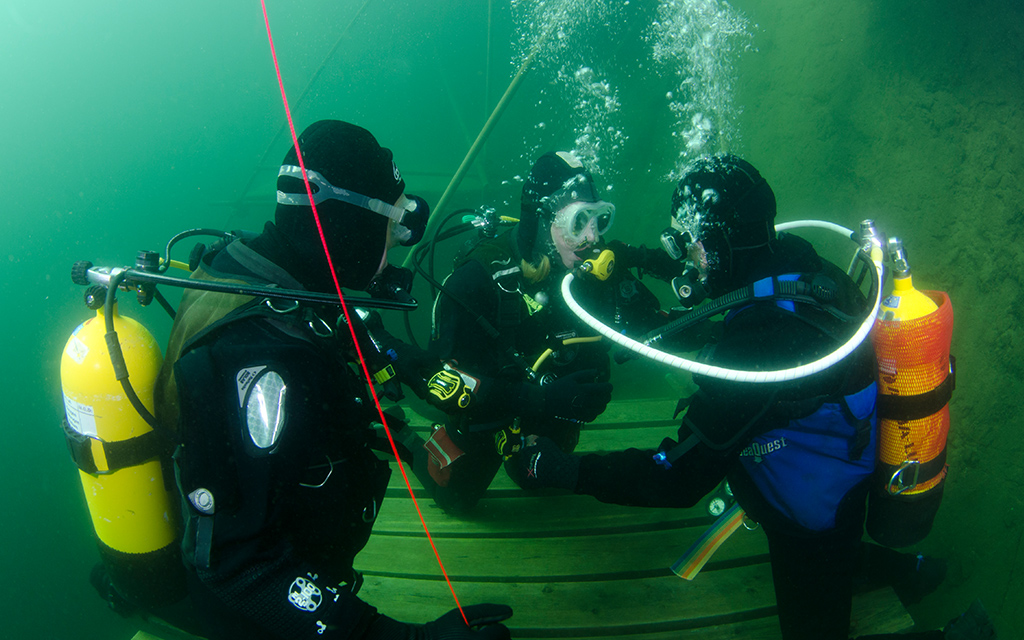 BSAC has released its full 2020 calendar of training events online, to support its members' diver or snorkeller training development plans for the next 12 months.
From the Instructor Training Scheme and Skill Development Courses (SDC) through to Regional Diver Training Days, the 2020 Programme of Events is the perfect way to consolidate and build on your training and add new aspects or skills to your diving plans.
And, with secure booking via the BSAC website, it is now easier than ever to choose your next diver progression course, with a centralised booking system and convenient online payment.
Diving Support Advisor, Geoff Bacon said the release of the latest Programme of Events was a great opportunity to develop skills in 2020, with over 200 SDC and 120 Instructor Training Scheme courses currently listed.
Looking forward to the next year, you may be wanting to refresh existing skills, look at starting on the instructor route, explore technical diving or try a new area of skill development, in your club or with others in your region.

Whatever your New Year diver training ambitions for 2020, there is a BSAC course or workshop for you.