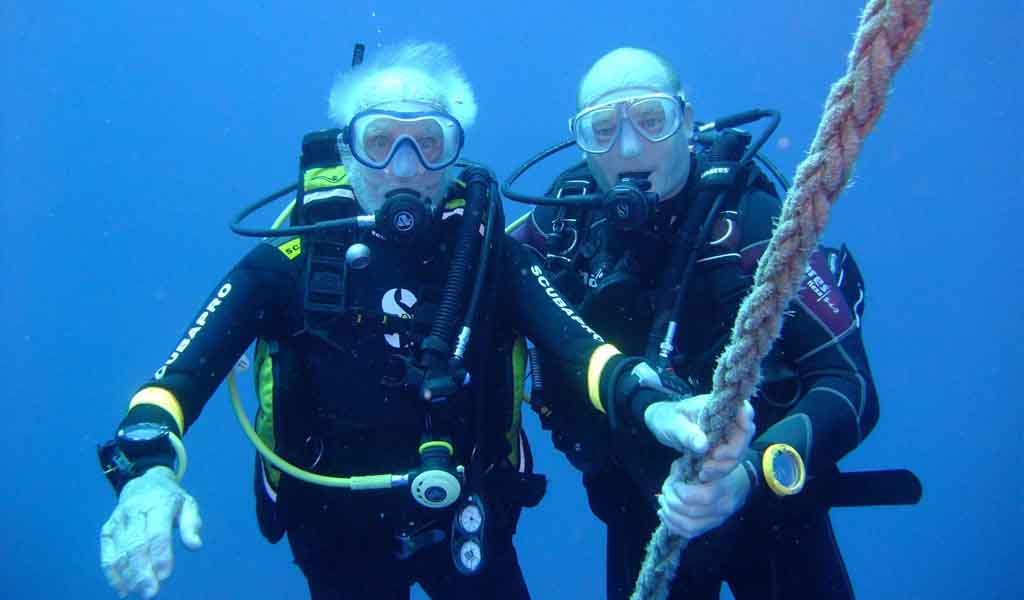 Ray's scuba diving goal was to be officially recognised in the Guinness World Records Book as the world's oldest scuba diver.

Well, now it's official!
Ray is an inspirational BSAC member and World War Two veteran and has now been declared the world's oldest male scuba diver after diving to 38m on his 94th birthday.
The Guinness Book of Records has confirmed that Advanced Instructor Ray Woolley has broken the record, four months after his dive on the Zenobia in Cyprus, where the great-granddad-of-twelve now lives.
It was previously held by American Erwin Staller who in 2014 completed a 15.8m dive aged 93 years and 163 days.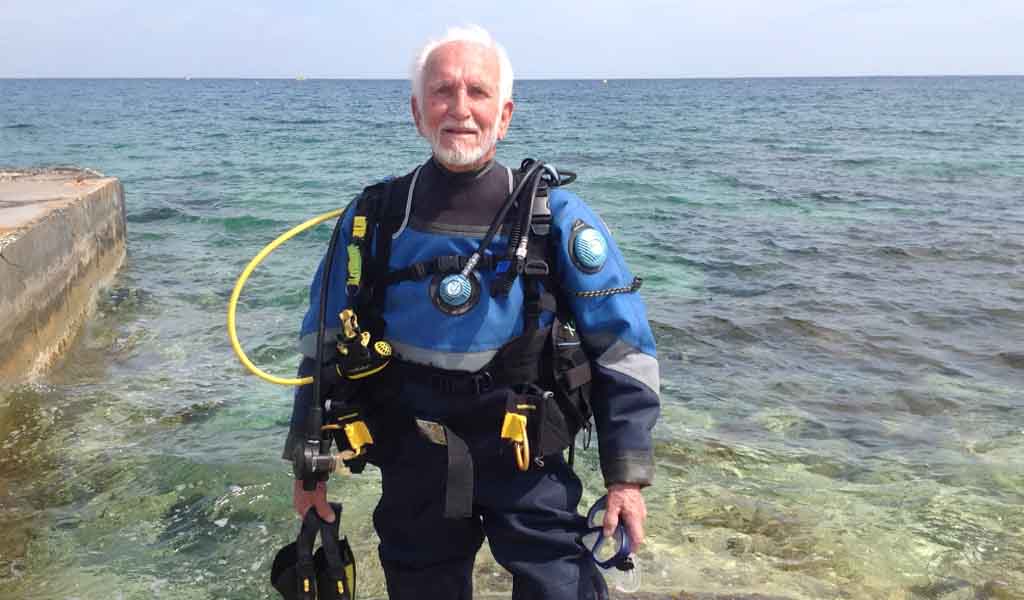 Ray's record attempt saw him spend 41 minutes on the Zenobia back in August with his daughter Lyn snorkelling on the surface so she could witness his achievement. Ray was joined on the dive by 22 members of his club, RAF Akrotiri before enjoying a Champagne party back on their dive boat.
A Guinness World Records spokesperson said the attempt had now been officially declared a record-breaker.
I can confirm that Ray Woolley holds the Guinness World Records' title for the oldest male scuba diver. This is truly impressive and we are very pleased that Ray chose to mark his 94th birthday by achieving this title.
Originally from the Wirral, Ray first learnt to scuba dive 58 years ago and now lives near Limassol. He thanked his fellow club members for all their support.
It was around my 92nd birthday I realised there was a good chance of breaking the world record if I just kept diving as I have been doing for the past 58 years. With the help of the RAF Akrotiri BSAC Branch 107S, I have achieved this.
Ray with members of RAF Akrotiri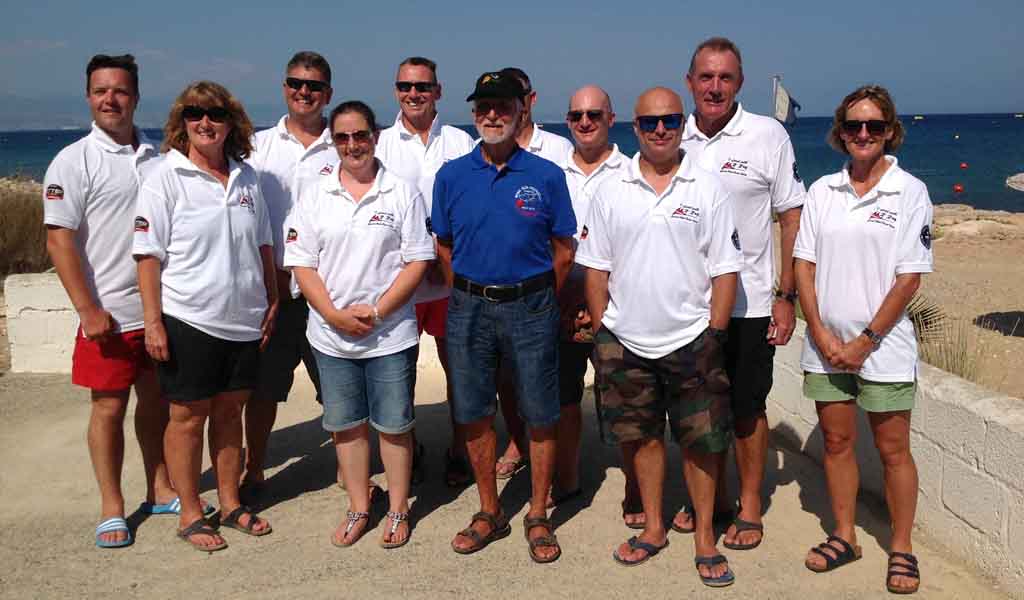 Ray served in the Royal Navy Radio Branch during the Second World War. In 1944 he was seconded to SBS Special Force 281 and was one of the first of the allied forces to land on Rhodes after the Germans left in 1945. After the war he worked as a radio engineer for the Foreign Office and was posted to Cyprus. Ray returned to live permanently on the island after retiring in 1999, aged 76.
His world record is the latest in a series of diving challenges including a 90ft dive on his 90th birthday and a plan to do 39 dives in his 93rd year resulting in an actual total of 51. Ray has now decided to dive no deeper than 40m and is aiming to have his photo taken by the Zenobia port propeller to mark his 95th birthday.
BSAC Chief Executive Mary Tetley congratulated Ray on his achievement:
Ray is, without doubt, a real inspiration. It's amazing to think he first dived 58 years ago and is still going strong.
Ray with BSAC CEO Mary Tetley and his daughter Lyn Armitage