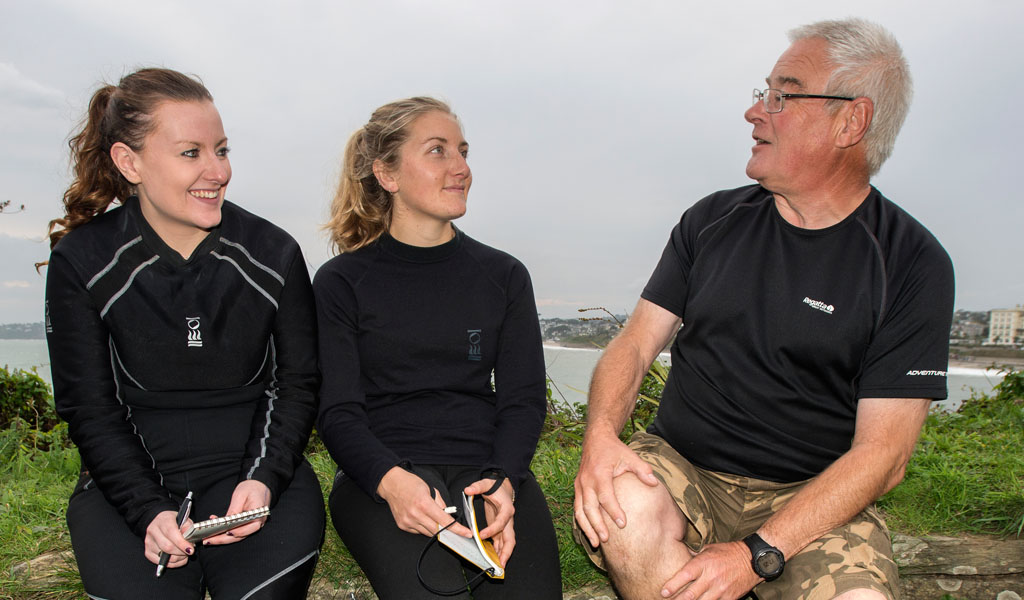 Often you'll find that for day to day diving, you don't need to be able to show your qualification records. In fact, it is only once you venture abroad that you have that compelling need to evidence your training and competence.
I remember vividly, despite it being more than 30 years ago, a mad rush to get training signed off just before a trip to Gozo, despite having completed over 50 dives at the time (those were somewhat different days…).

I also recall that the concept of centralised records was not something that prevailed either and having consulted my QRB from the time (yep still got it) I found the following words of wisdom that were a valuable reminder:
'This is your only record of training and diving qualifications. Look after it.'
(later version found it necessary to add 'This book is NOT waterproof!')
It went on to advise you to keep copies of your qualifications as you gained them.
Keeping your Qualification Records up to date
Nowadays a more reliable backup is available in the form of centralised computer records at BSAC HQ.
It is nevertheless surprising, if not astounding, the extent to which members do not make use of the facility until it is too late!
One of the most common contacts we receive in the Diver Resources Team (DRT) is to provide 'proof of qualification' for members old and new alike. All too frequently this in the days immediately before departure to some idyllic diving location to enjoy all the variety of marine life on offer that has been planned and anticipated for months (if not years).
Frustrating for all concerned? You decide.
How to check your Qualification Records
The good news is that it is simple to check if your records are up to date.
Login to your

MyBSAC account

and you should be able to see at a glance any BSAC qualifications that you hold.

Currently, some records such as Instructor Trainer and alternative qualifications don't show but this is part of a future development.

Anything missing can be updated by sending copies of the relevant qualification

by email to the DRT team

and requesting they be updated.

The same online checking facility works anywhere you have access to the internet and so you can log in at the dive centre and confirm your records online if necessary.


Whose responsibility is it to update your Qualification Records?
As indicated in my trusty 'old' QRB the primary responsibility for safeguarding your qualifications rests with the individual.
However, Diving Officers are responsible for awarding them along with your instructors and so should take equal responsibility for ensuring records are updated in a timely manner.
Finally, don't forget to keep a record of the Unique Reference Number (URN) for your training pack when you first get it. You need it to register your qualification! - It makes such a difference having it to hand when you are standing in the check-in queue at the airport…
Want to develop your diving and safety skills with a BSAC club?
Send your postcode to hello@bsac.com and we'll help you find the right scuba club for you to train with. Or if you fancy a chat call us 0151 350 6226 (Mon - Fri, 9 - 5:30).