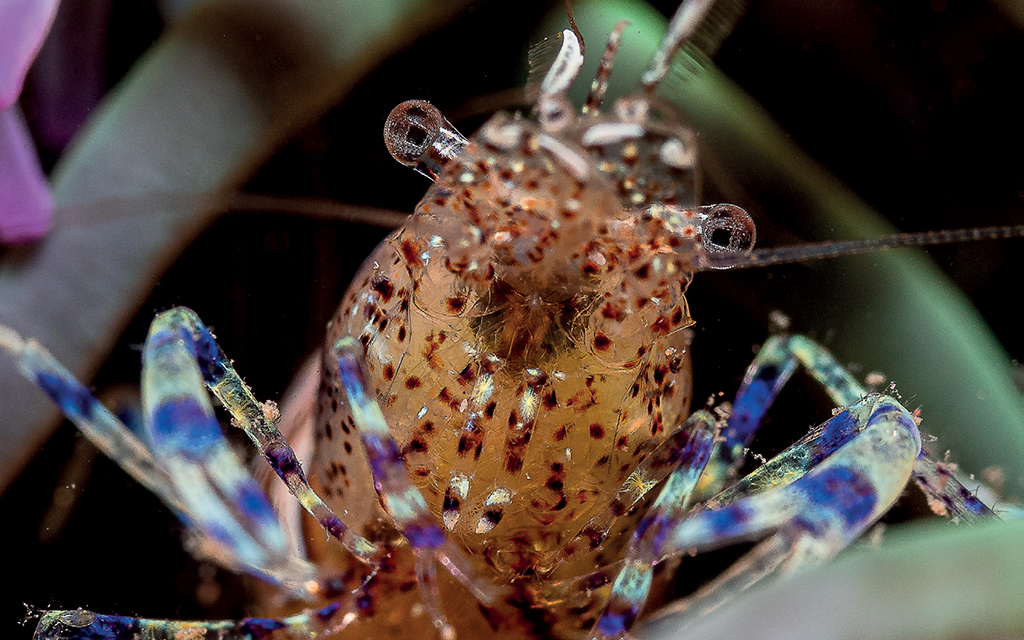 Approaching a notable milestone in her meticulously logged dives, Kirsty Andrews hopes for a memorable experience.
Is there something in the human psyche that encourages us to compulsively keep track of our activities and mark memorable occasions? I'm thinking of the pressure to celebrate a 'big' birthday or anniversary, or party harder on New Year's Eve than the night before. The nervousness of a cricket batter approaching a century: so much more desirable than 99 runs.
I've already admitted in these pages that I still keep a log book. It's important to keep records to track all-important qualifying and experience dives; but many put the logbooks down once they've served that particular purpose. I've kept going for various reasons, and one of the consequences is that I know when a 'big number' dive is coming up.
Maybe I did want it to be a little more special than that, after all
Some milestone dives really leave an impression. For some reason I distinctly remember my 50th dive (with uni friends in Gozo) and my 300th (a fun dive with fellow dive guides in between teaching Ocean Diver lessons). I'm pretty sure I know where I was for my 1,000th (an enjoyable wreck dive in Northern Ireland) but my memories of the others are rather more vague. I know various organised types who will plan a big trip around their momentous dive and this makes sense when perhaps you're only diving, say, for 20-30 dives a year on holiday - there's time to plan and why not make an event out of it? At the very least, the dive centre is likely to bake a cake for you! And hopefully they won't insist on you doing the dive naked - a regrettable tradition, especially for those of us who regularly dive in sub-tropical waters.
Due to my rigorous logging habits, I knew I had a 'notable' dive coming up recently. At least, I knew it was soon, but I was a bit behind in record-keeping so I wasn't entirely sure which dive that month it would be. No problem: I wasn't going to make a song and dance out of it, I thought: all dives can be special after all. My next planned dive was at a regular local site with some friends: we'd had a good time there a few weeks previously and it was the best option for the local weather conditions that day.
However, for some reason, it was incredibly dull - the viz wasn't great, there was just enough of a swell and covering of weed on the reef to generate motion sickness, and the wildlife was seemingly abroad that day. My buddy and I 'called it' early and my first words were "I really hope that wasn't my 2,000th dive!". Maybe I did want it to be a little more special than that, after all.
I actually consulted my log book; to my relief it had been number 1998 and, excitingly, the following weekend was the Torbay Splash-In - a highlight of the calendar for Devon divers, where during a 19-hour window divers try to capture photos in Torbay waters to be judged later that evening at an evening do run by hard-working Torbay BSAC members.
What a memorable occasion for a memorable dive! And in short, it was brilliant. A late-night adventure with a great buddy and a host of night-owl critters, from phosphorescent plankton creating underwater starlight to snakelocks anemone shrimp (pictured above) to variable blennies, jewel anemones to finally, as I reluctantly headed to the surface, a buzzed flyby by some big squid. How is my next big milestone going to live up to that?