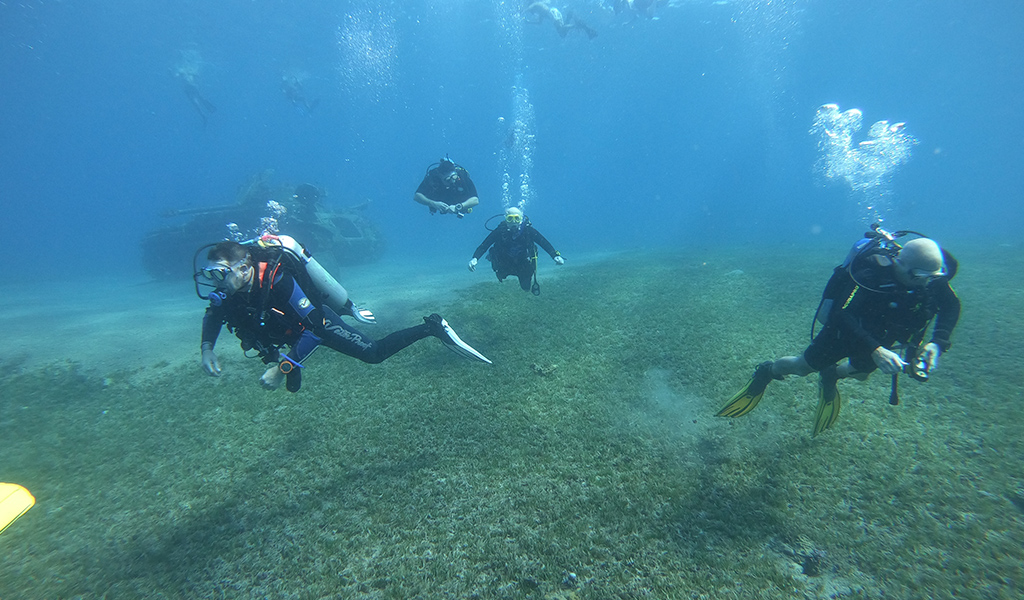 BSAC is seeing more diving clubs move over to its network to take advantage of the support packages.
Two of the latest other agency or independent clubs to transfer to BSAC are Whiston and Prescott SAC (WAPSAC) and Swanwick Divers.
Originally an SAA diving club, north west-based WAPSAC crossed over to BSAC last November, while Southampton's Swanwick Divers started as a Facebook group before becoming a BSAC club.
Both clubs are now taking advantage of the benefits of being part of the BSAC network, including the liability insurance, Branch Officer and club support, and access to BSAC's extensive training programme.
Swanwick Divers started as a group of divers and instructors connecting on social media before deciding to form a formal group. Club Chair Mike Rushworth said the decision to join BSAC was made after taking advice on the best way to ensure the club was insured. With just over 100 members, they currently run with no premises or major overheads to keep fees as low as possible and remain 'close to their social media group roots'.
The only organisation offering a cost-effective solution that we could find was BSAC, based around their third-party insurance, including member-to-member cover. The advice was clear, comprehensive and the response was very quick. So, we formed a BSAC branch - the process was really easy and the help we received was excellent.
Meanwhile, WAPSAC had been an SAA club since 1976, following a period as an independent diving club. The decision to move to BSAC came as a result of the club reviewing its aims and recognising the benefits of BSAC's training programme and additional club support. Currently with around 30 members, membership growth is also a priority for the club.
WAPSAC's Liaison Officer, Carol Warren, said:
Our initial approaches to BSAC have had positive responses and all of our members are now signed up online. Since our club details have appeared in BSAC's Find It tool we have had a couple of promising email enquiries and hope to take full advantage of BSAC's support on new member recruitment. We hope that BSAC is able to support us in promoting and growing our sport.
BSAC marketing manager Debbie Powell welcomed WAPSAC and Swanwick Divers to the 'BSAC family' and said she was delighted to see more clubs being attracted to what the Club can offer.
Debbie said:
It's important we get the message out there that it's easy both for clubs to crossover to BSAC, and for new clubs to be set up from scratch by 'other agency' divers. The package we have offers good value for clubs, or sometimes just informal groups of divers, particularly the additional insurance protection for Branch Officers and the general club support on offer.
It's easy, free, and you'll receive a wealth of support so your new club can thrive.
Let's talk! Email us on membership@bsac.com or if you fancy a chat call us 0151 350 6201 (Mon - Fri, 09:00 - 17:30).