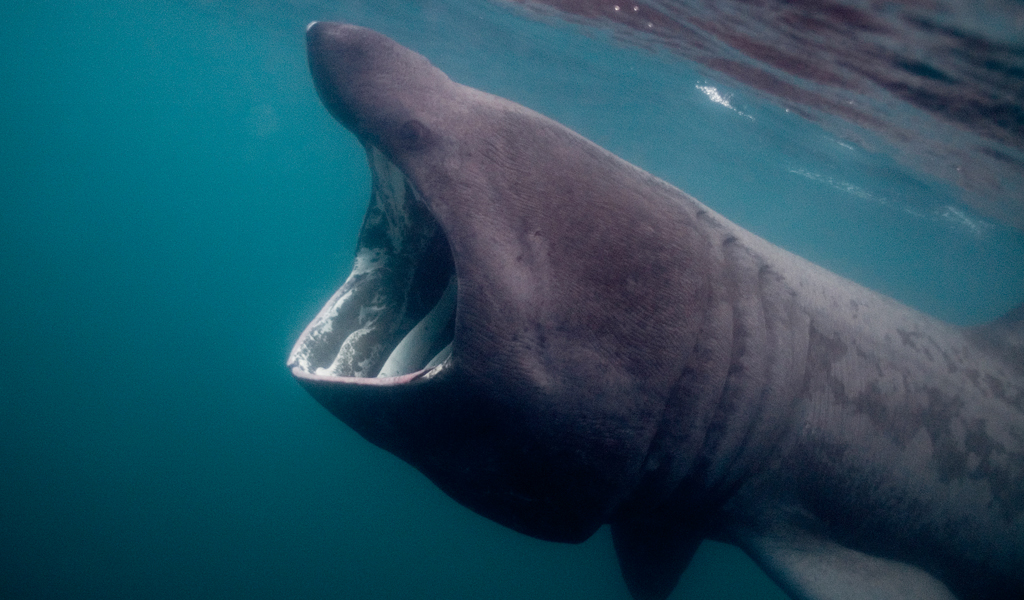 A boot up the backside? Hoping to seek quality over quantity, Andy Torbet seeks a new sense of purpose for 2018.
SWAPies - snorkelling's brave new subgenre?
I almost went for a snorkel on New Year's Day but the weather and visibility were atrocious and in the end I couldn't see the point of another dip in what amounted to oxtail soup. If 2017 was the year of the cheeky snorkel, I wondered what 2018 would bring?

My schedule last year was pretty jam packed and I found myself having to grab a fix whenever I could. This often meant diving in either sub-ideal sites or in subideal conditions… or both, making the experience a double-subber.

So perhaps I just couldn't bear having to find the silver lining in another uninspiring trip underwater. But I still sent out messages to friends in the area desperately seeking somewhere that wouldn't be a complete bust and it wasn't until the 11th hour I finally admitted defeat. But why was I so desperate to jump into even marginal conditions? Well, you're reading the answer.

This column gives a purpose and focus to my snorkelling exploits and, frankly, gives me a boot up the backside each month to get me in the water. Everyone struggles with motivation sometimes but when you have a reason to do something, when you've committed to it then it becomes much easier to get on with it. If that reason, that focus is also something you are genuinely interested and passionate about then all the better.

The Nautical Archaeology Society runs a scheme called DWAP (Diving With A Purpose), based on recreational and technical divers carrying out surveys of wrecks. Accordingly, I'd like to paraphrase their scheme to name 2018 my year of SWAP – Snorkelling With A Purpose.

I'll endeavour to fi nd activities and reasons, above and beyond my own enjoyment, to get out and snorkel. There will no doubt be times when I simply hit a site because it's a top quality dive and conditions are perfect, but this year I'm going to see just how many ways there are to use our snorkelling skills to do something we enjoy but is also of use.

It may be to carry out some archaeological investigation, get involved in helping to manage a shallow wreck through the Nautical Archaeology Society Adopt a Wreck scheme or carry out much needed marine life surveys around the UK, carrying out work for SeaSearch or a similar organisation.

Or I could volunteer my skills to researchers to gather data, such as those working with the basking sharks off the West Coast of Scotland. I could look to make myself useful in the shallows during the many beach clean-ups that go on. I'm sure I'll end up snorkelling during some filming work this year or get involved in some teaching.

I'm not suggesting everyone should try and diversify their 'purpose' to this extent, but it may help give you some ideas or inspire some of you to commit to some work while snorkelling and move that drive to getting out and stepping your game up.
I'm ready to learn to snorkel, help me find my local BSAC club
Send your postcode to membership@bsac.com and we'll send you your three nearest scuba clubs. Or if you fancy a chat call us 0151 350 6226 (Mon - Fri, 9 - 5:30).
If any of you have any suggestions, I'd love to hear them. Drop a note to me through the editor's email at SCUBA or on my social media below:
Facebook: OfficialAndyTorbet
Instagram: @andy_torbet
Twitter: @andytorbet
Article by Andy Torbet for SCUBA magazine, issue 76 March 2018.

Images in this online version have been substituted from the original images in SCUBA magazine due to usage rights. Featured image by Jane Morgan.

Find out more about learning to snorkel or discover snorkelling in the UK.