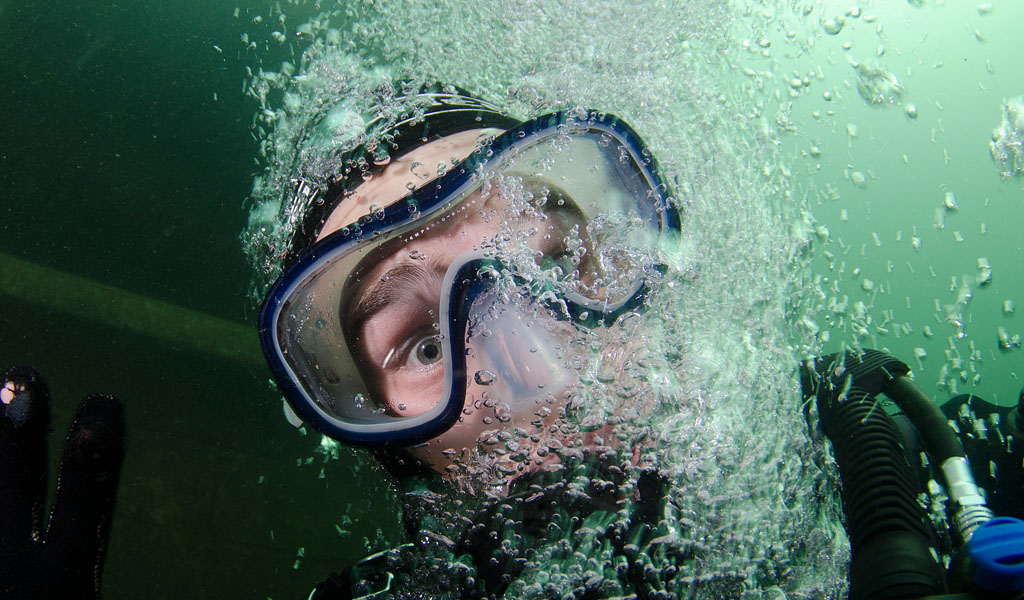 Make sure you wear suitable thermal protection. Be aware of the risk of a regulator free flow. And as with all diving, cold water diving – when the water temperature drops to 10°C and below – needs good preparation and planning.
Things to do to minimise free flows:
Use a cold-water-rated regulator marked EN250 or EN250A only
Keep your regulator in a warm place before diving
Breathe gently during pre-dive checks, at the surface and during the dive
Keep your regulator dry between dives
Consider using a dSMB with a gas cylinder


Things to avoid:
A leaky dry suit
Leaving your kit in the car overnight
Inflating a dSMB or lift bag from your alternate supply unnecessarily
Decompression diving
Deeper diving


Learning Curve article from SCUBA issue 85

Read more on 'The art of winter scuba diving - simple steps to keep safe'
Want to go diving with some new buddies? Let us help you find your local BSAC club
Send your postcode to hello@bsac.com and we'll help you find the right scuba club for you. Or if you fancy a chat call us 0151 350 6226 (Mon - Fri, 9 - 5:30).