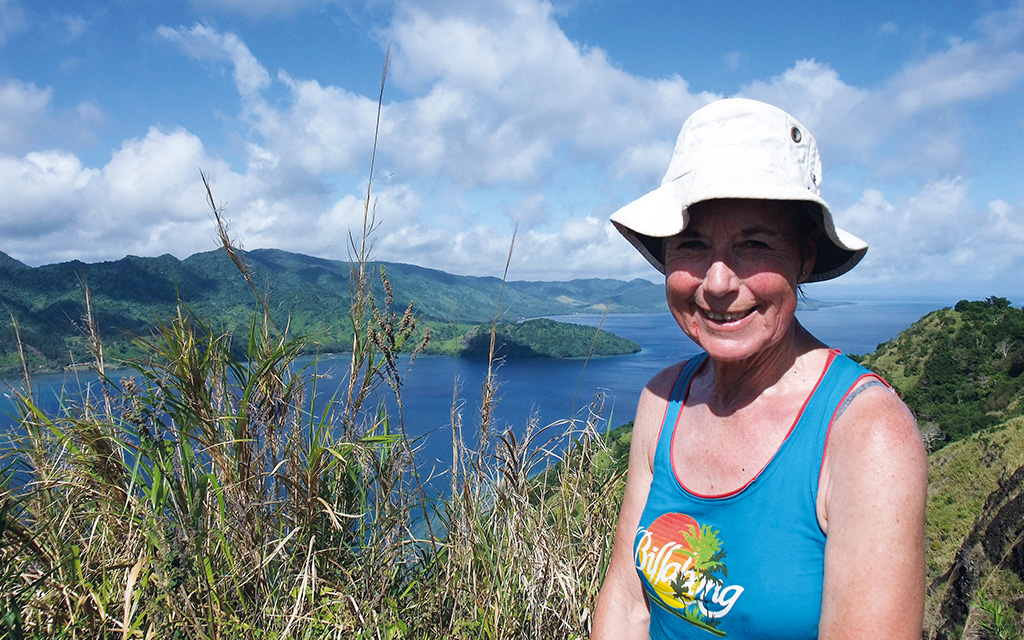 Andy Torbet interviews a legend of the diving world, Marg Baldwin, whose work with snorkelling and the Scouts has introduced so many people to the underwater world.
When it comes to snorkelling, you won't find many as experienced and enthusiastic as Margaret Baldwin. With more than 35 years of experience on expeditions around the world, she has served as BSAC's Snorkelling Instructor Chief Examiner and acted as a national advisor for snorkelling with the Scouts. I couldn't wait to ask Marg about her snorkelling life.
Can you remember your first snorkelling experience?
I vividly remember my first snorkel dive. It was part of my BSAC Third-Class Diver training. In those days you had to demonstrate you could snorkel down seven metres. Stoney Cove was the venue being local to me. We snorkelled under the pub balcony, duck-dived down, picked up a stone to show we had touched the bottom, then came up under the arch into the open water.
When did you really start snorkelling?
It was 1984. I went on my first expedition to the island of Roatan, Honduras for Operation Raleigh and we took two Venture Scouts with us who were non-divers to help run the camp. We taught them to snorkel and dive during the Expedition. This led to the formation of Leicestershire Scouts Sub-Aqua Unit. We've been introducing Scouts to the joys of snorkelling and scuba ever since.
Tell me more about your snorkelling with the Scouts.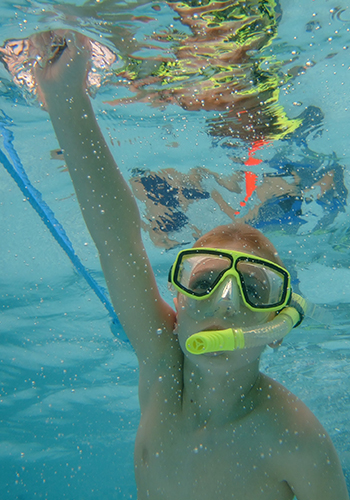 Most years we take part in the Leicestershire Scouts Splash Camp, which, as the name suggests, introduces Scouts to a wide range of water sports including snorkelling. Many of the Scouts we meet on Splash Camp come to the branch for an Experience Snorkelling session. Some then become BSAC members themselves and continue with their training. One such Scout is Sam, who came to Splash Camp, joined LSSAU aged 12 and is now qualified Snorkel Instructor. BSAC's ethos is entirely compatible with Scouts - making snorkelling and scuba diving available to all.
What's your best UK snorkel dive?
I just love the seals in the Farnes but last year we had a truly magical weekend snorkelling with the seals on Lundy. Plus I'll never forget the Bog Snorkelling challenge - snorkelling up a two-metre-wide trench in a Welsh bog against the clock was one of the most difficult snorkel dives ever!
What was your favourite snorkel dive ever?
A few are competing for that title. Over many years through my diving instruction with Frontier Expeditions I have spent several weeks at a time on their marine conservation camps in Tanzania, Madagascar, and Fiji. We would visit 'satellite' camps - pack a boat with provisions and go off from the main camp to explore remote islands for several days at a time.
The joy of possibly being among the first people to see a previously undiscovered pristine reef is unbelievable. In Tanzania and Madagascar, there would also be occasions when we would come across areas of dynamite damage. It would usually be a remote location where the fishermen thought their activities would go unnoticed - a heartbreaking sight. Two snorkel experiences do stand out - with the turtles near the island of Tanakeli, Madagascar and enjoying the company of manta rays on the island of Gau, Fiji.
Snorkelling can play an important role in marine conservation. The activity is environmentally friendly and, as we know, requires little equipment, particularly important when we visited those satellite camps. We did take a portable compressor to fill cylinders, but it was so much simpler and effective to stop the boat and drop over the side with fins, mask and snorkel or perhaps moor the boat up and walk over land to other bays with a small rucksack containing that all-important, very portable equipment.
Ceidiog PR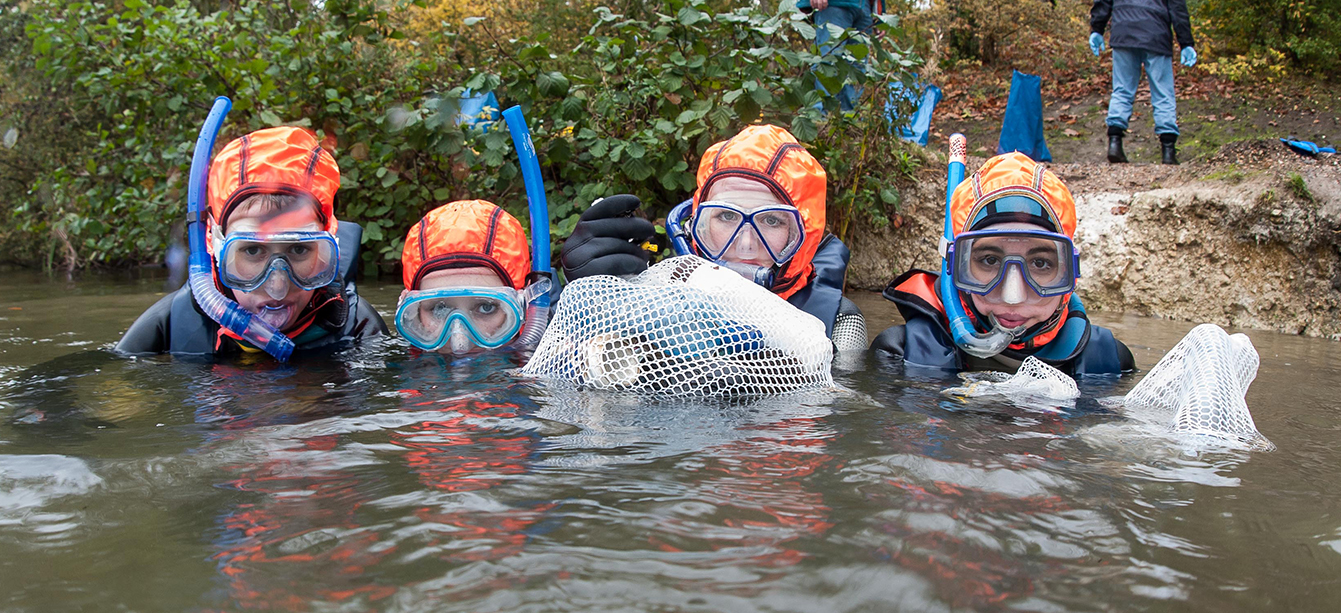 Seasearch
Look at using Seasearch, it will transform your snorkelling - you will become so much more observant and be amazed by what you have previously missed. Once you really start looking at the detail underwater, don't get so engrossed you overlook your buddy. Remember all your snorkel safety skills, including sharing your experience with your buddy.
What advice would you offer today's snorkellers?
Keep snorkelling! It is so easy to overlook the importance of keeping our snorkelling skills up by just practising. Lengths of just finning and repeat duck dives in a pool can be boring but add to them the below skills you may wish to use on your 'expeditions'.
How to lay a transect line underwater so you can survey marine life from a known point.
Work out how you are going to carry your slate for recording information and using it when snorkelling.
How do I judge the size of fish? Make some fish shapes up of different sizes and place them underwater and practice - it helps.
How good is your marine identification? As well as having in water fish slates, visiting aquariums is really useful.
Practice moving slowly and quietly so you can get close to fish and other critters to have a good look or take a photograph. The silence of using a snorkel gives us a huge advantage over 'noisy' scuba divers!
Don't overlook the importance of doing as much 'homework' as possible on a place you plan to snorkel. We all know to look at the weather, tides, currents and expected water conditions, but look wider such as what is the rock type, and what is living in the water, anything special to look out for.
Snorkel with you local BSAC club!
Not yet a BSAC member? Let us help you find your local BSAC club
Send your postcode to hello@bsac.com and we'll help you find the right scuba club for you. Or if you fancy a chat call us 0151 350 6226 (Mon - Fri, 9 - 5:30).
For more information on snorkelling with BSAC go to bsac.com/snorkelling. Looking to introduce snorkelling into your club? Find out more at bsac.com/snorkellinginstructor.
If any of you have any suggestions, I'd love to hear them. Drop a note to me through the editor's email at SCUBA or on my social media below:
Facebook: OfficialAndyTorbet
Instagram: @andy_torbet
Twitter: @andytorbet
Article by Andy Torbet for SCUBA magazine, Issue 92 July 2019.

Images in this online version have been substituted from the original images in SCUBA magazine due to usage rights. Featured image by Margaret Baldwin.

Find out more about learning to snorkel or discover snorkelling in the UK.