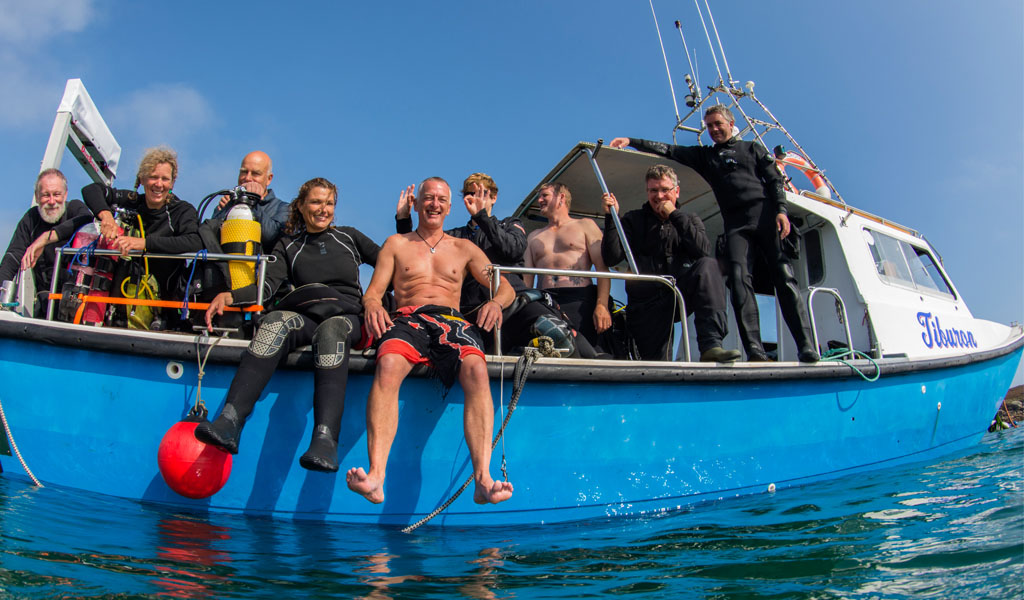 BSAC is launching a Save Our Skippers (SoS) campaign to support its colleagues and friends in the charter boat industry.
The club is encouraging BSAC members to 'use it or lose it' when it comes to the services charter boats provide, and book them to support club activity.
Several charter boat operators have highlighted concerns that the industry is struggling due to low booking numbers. We are launching the Save Our Skippers (SOS) campaign to raise awareness of this and encourage more divers to use charter boat services.

The skills and expertise of experienced skippers and crew are crucial when it comes to many mission-focused expeditions run by some of BSACs more experienced divers. It also reduces costs as you don't have to maintain the boat.

Charter boats are also a great way to organise a club day trip, keeping the focus on safe and sociable diving, rather than running the boat – not to mention supplying copious cups of tea!
- BSAC Chief Executive Mary Tetley
Supporting the charter boat industry
BSAC will now be working with divers and charter boat skippers to showcase some of the innovative dive projects being carried out and share their stories. Such as the Scapa 100 project and the Normandy 75 expedition.
Mary Tetley says...
We are keen to do all we can to minimise the risk of losing this vital resource from UK waters, so we are encouraging BSAC divers to support the charter boat industry by using them whenever appropriate.

We are also pledging to celebrate collaborations between charter boat companies and BSAC divers, sharing stories and highlighting the best and most exciting diving the UK has to offer.
If you are a BSAC diver working on a project with a charter boat company which you would like us to showcase, please email Mary Tetley.
Want to support BSAC's campaigning? The more members we have, the stronger our voice is.