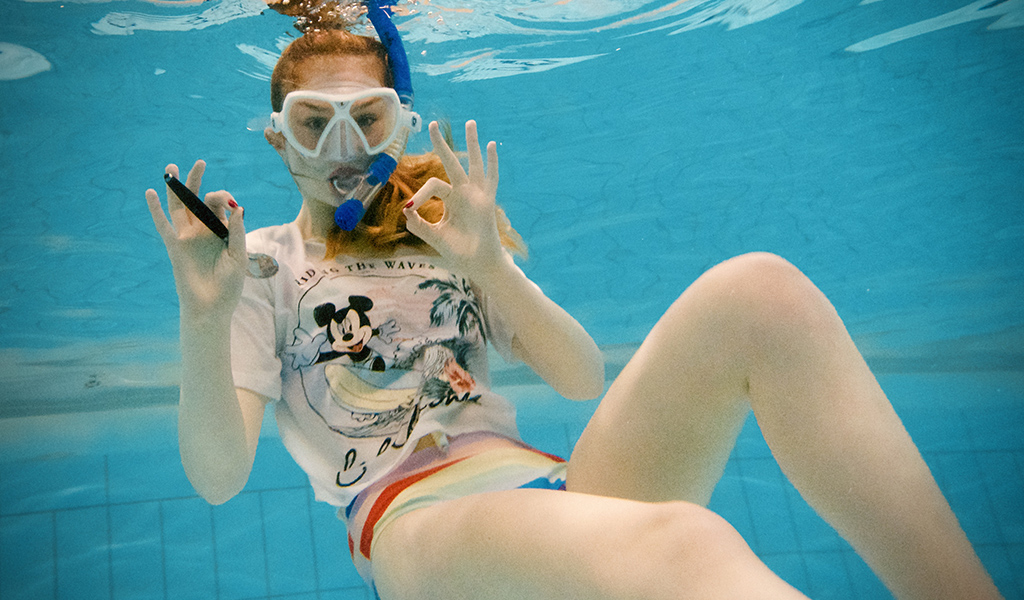 While we are not returning poolside just yet, Marg Baldwin talks of plans and preparations for when the pools do reopen.
We originally believed that it would be possible to be back in the pool in the next few weeks, but unfortunately, the Government did not announce this step back towards normality. This does, however, provide us with more time to plan and prepare.
Liaising with the swimming pool management team will be essential to finding out how the pool is to be organised and what they will expect from us. We then need to communicate with our snorkelers to let them know what is expected of them, e.g. are they fit and healthy and ready to return to the water. However, we should be prepared for things to change and adjust plans as further government guidelines are developed and issued.
Liaising with pool management
Good communication is key. Check carefully with your pool management ahead of the first planned snorkel session to find out what arrangements they are making for access to their facilities. Be prepared for their arrangements to change as the opening date approaches. It is likely they are developing new and revised operating procedures together with the need to accommodate any changes in government guidelines.
Keep your snorkelers informed of the plans for their return to the pool. Discuss with them how social distancing is to be managed such as limited numbers of who can attend; how equipment is to be managed and the type of skills and activities planned.
Social distancing out of the water
Showering at home and wearing swimsuits under ordinary clothes on the way to and from a pool can significantly assist social distancing requirements. Likewise, delivering a SEEDS brief and other announcements outside the venue in the open air.
Social distancing in water
'Plan the dive and dive the plan' is a familiar mantra in snorkelling. How the pool is to be used, e.g. allocation of lanes, can all be planned ahead and discussed in the briefing. A Snorkel Dive Manager on the poolside can make sure the briefing is followed. The golden rule of snorkelling is 'one up-one down', and this can be used effectively to help snorkelers maintain the appropriate distance apart when passing by having a protocol of the right-hand diver surface diving under the opposite member of the oncoming pair. Use of displacement clearing on the return to the surface significantly reduces the risk of any exhaled droplets from the snorkel.
If possible use vented snorkels - when 'blow' clearing is used at the surface the majority of the exhaled content goes into the water with only a small amount of droplets going into the air. Most vented snorkels are 'handed' designed to be worn on the left-hand side so by snorkelling on the right-hand side of your buddy reduces the risk of the exhaled droplets from their snorkel reaching you. However, you must remain vigilant to ensure other water users in adjoining lanes are not impacted.
Mask and snorkel
Having your 'own' personal mask and snorkel is essential, and any club equipment must be thoroughly sterilised before use. Use of salvia to defog a mask is no longer an option. When using a proprietary mask defog, most manufacturers advise just one or two drops for a mask lens. Another option is one or two drops of baby shampoo on a mask lens. For either option as necessary, after applying defog, rinse with a small amount of water from your drinking bottle or pool water before fitting.
Remember to keep up-to-date on the latest guidance as lockdown eases on the Safe Return to Diving page.
Think safe - snorkel safe
Marg Baldwin
Find out more about snorkel training.

BSAC promote and develop the 'best practice' in snorkelling safety for snorkellers in the UK.