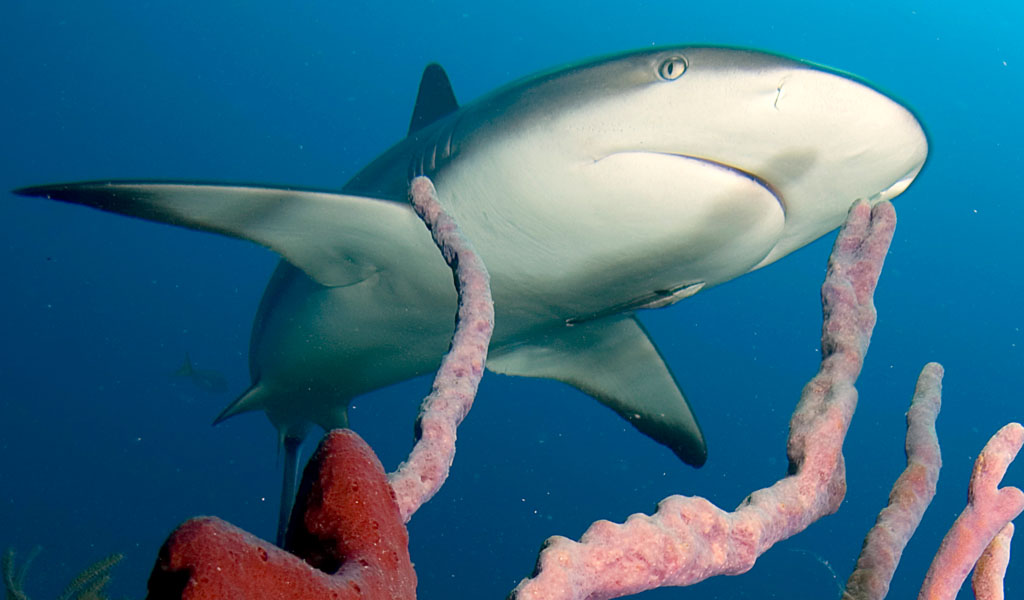 Katie Brill recalls a memorable dive that appears in the first few pages of her logbook.
Cruising along the breakwater, we crossed the reef, clinging to the side of the little hard bottomed boat as we soared through the air. After some thudding over six-foot waves and tucking feet out the way of cylinders, we arrived at our destination: 'pigsty'- a reef nicknamed appropriately due to the chaotic mess of coral scattered up a wall haphazardly.

It was a fantastic 30m viz, 30m and 28 degrees; we were in the finest protected waters of the Caribbean Sea. A team of six for this trip out, we had left our desert island to record the reef diversity for research, having been stuck on land for the past week due to disappointing weather conditions. It was a thrill to do something other than eat beans, play 'Guess Who' with coral species flashcards, or swat mosquitos.
We descended, and zig-zagged up the side of the wall, seeing an enormous goliath grouper, almost football-shaped but the size of a space hopper, it looked so unbothered by us, being the biggest thing in the group. After 20 minutes, we had spread out a little and were to gather by a fan coral, at which point something caught my eye: a reef shark nearly 3 metres in length, appearing out of the faint distance and hovering side on, unmoving, as if it had come to watch us. I swam to my group excitedly to try and point it out, trying to signal 'big XXXX shark!' but it swam away after deciding we were less interesting.

Two years later, I still remember that standout dive, number 15 in my logbook as that location is where I first put on my fins and learned to scuba dive. The cold water of the UK provides a different environment: at 10 metres, struggling to see your gauge, in a drysuit at a balmy 4°C, it is a different sport altogether. However, seeing an eel in the green gloom of the water takes me back to my formative tropical encounters.

Every dive provides a sense of the world being slowly revealed, a curtain being lifted as you travel forwards. A ship rising through the silt, a cave with no end, the adventure awaits. Until I can get back in, the closest I'll get is my glasses fogging up.
Sponsored by O'Three
The journey through the entries of the SCUBA Shorts writing competition continues. SCUBA still haven't picked a winner, so these entries are all in the running to win an O'Three 90-Ninety Tri Lam Drysuit worth £1,795.
The winner will receive the much-praised new TriLaminate drysuit from this competition's official sponsor, Portland's masters of drysuit diving, O'Three. This is a prestigious, premium quality suit from a respected company with a proven track record in keeping divers warm and dry in the most demanding environments.


This SCUBA Short article was originally published in SCUBA magazine, Issue 107 October 2020.

Images in this online version may have been substituted from the original images in SCUBA magazine due to usage rights.