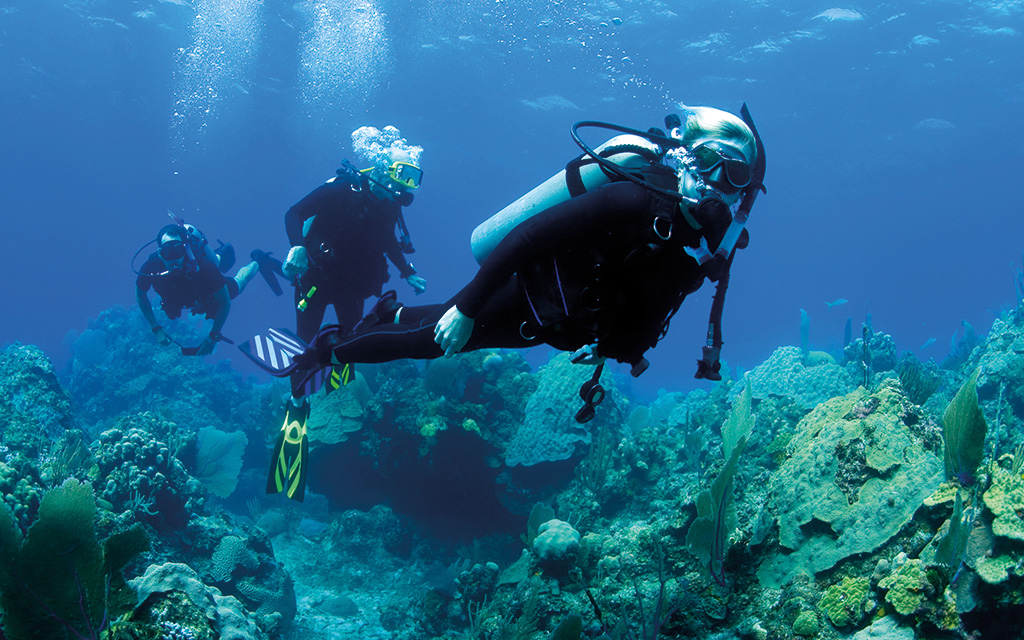 With the long, drawn-out nights and wintery days, a warm water dive trip may be just what you need to get your scuba fix. And your next dive could be sooner than you think!
As a BSAC member you could save at least 5% on your dive holiday, thanks to the BSAC Travel Partners, who offer exclusive scuba travel offers to members, all year round. From trips to the Red Sea to more far-flung destinations, including Indonesia and the Maldives, there's a fantastic choice of warm water dive holidays to whet your appetite. Plus, your immediate family members can benefit from the BSAC Travel Partner discounts too!
So, if you are looking for some sunshine to keep you going until you can get back diving in UK waters.
Here's the lowdown on the current offers:
Diverse
6% off all worldwide resort and liveaboard diving holidays, including special offers. Get the offer!
Regaldive
With 25 iconic diving destinations, BSAC members can save 6% on Regaldive resorts and liveaboard holidays worldwide (10% during promotional periods).
Scuba Travel
6% off all Scuba Travel's Egyptian liveaboard and resort holidays and 5% off Worldwide holidays. Check out the deal.
ZuBlu
5% off all worldwide travel packages (resorts and liveaboards), including those already discounted. Get the offer.
Make the most of your BSAC membership!
Learn more about the latest dive travel savings for members and how to claim your discount.