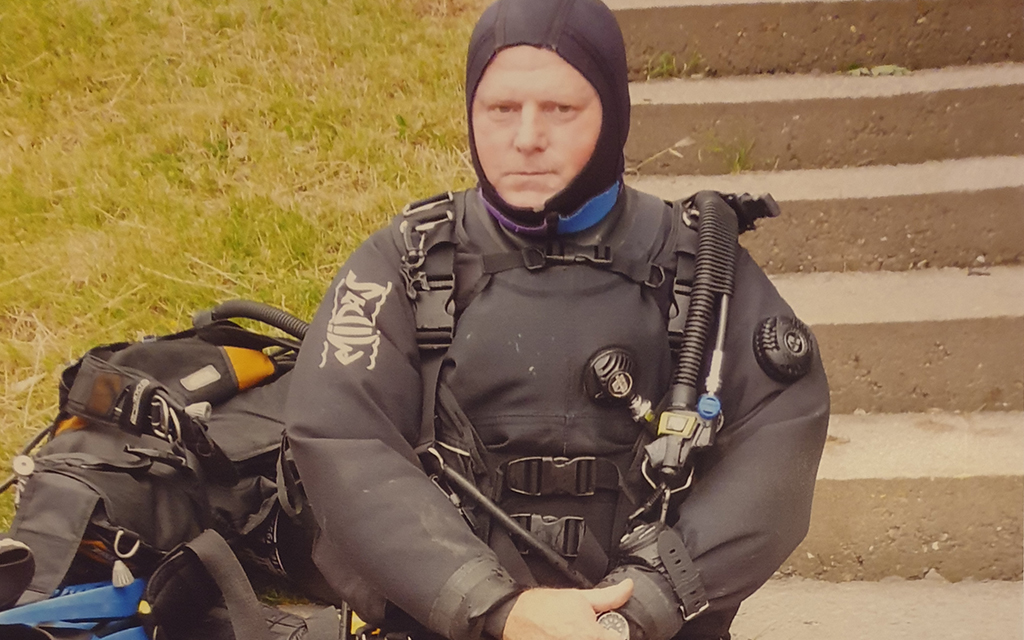 BSAC has paid tribute to Ex-Regional Coach and member of Phoenix Sub Aqua Club, Robert Marshall, who sadly passed away on the Friday 31st May 2019 at the age of 65.
Bob was a passionate diver, a member of the West Midland Regional Coaching Team and an Instructor Trainer. He was well known and much loved across the West Midlands region, and the rest of the country, as well as in his branch for his extensive diving knowledge, sharp humour and horizontal look on life.
Paying tribute Adrian Cadman, BSAC Snorkelling Chief Examiner said
Bob was always good fun; he adored scuba and loved to share his passion with others. He will be greatly missed by members of his branch, as well as the region.
Bob was born in Canada in 1954 and moved to the West Midlands when he was just 7 years old. He started diving in 1981, at the age of 27, and lived out his passion by travelling all over the world and sailing around the UK for pleasure; sharing happy memories with his fellow branch members. He joined Phoenix SAC as a founding member where he played an active role in developing the branch from its creation to the present day.
Phoenix SAC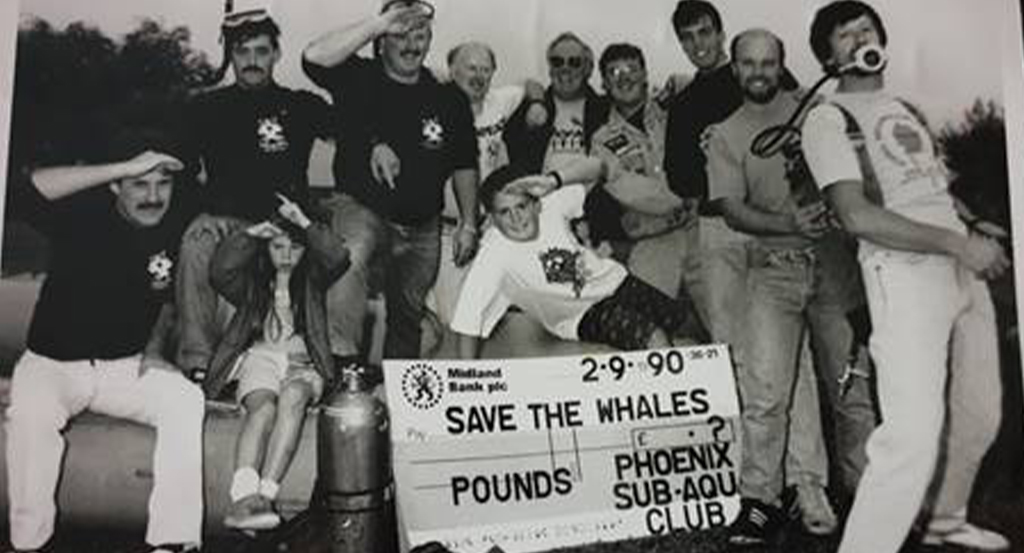 Bob joined Phoenix Sub Aqua Club as a founding member
Both the club and the West Midlands Region pay tribute to someone who gave so much for them.
For many years Bob also played an active role within the West Midlands region. As an area coach and as an instructor trainer, he organised many Instructor Foundation Course (IFC) events and supported divers through their path of learning, in obtaining diver grades and instructor qualifications.
Our condolences go out to his family and friends and all that knew such a great man.