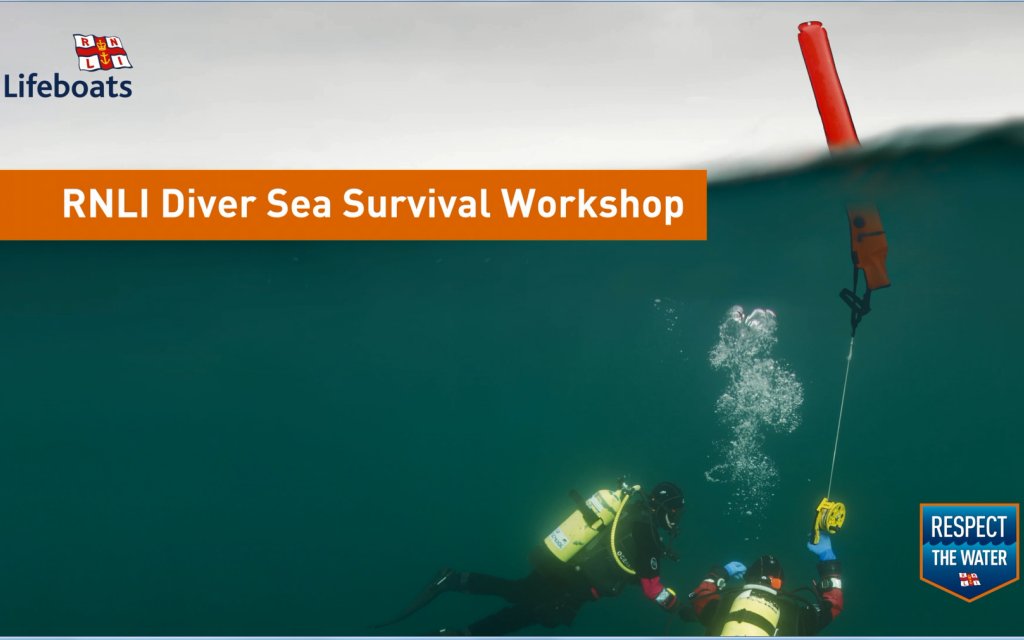 BSAC's latest workshop, the RNLI Diver Sea Survival is now live and available for clubs to run in-branch.RNLI Diver Sea Survival Workshop
Developed by the RNLI in association with the British Diving Safety Group (BDSG), this new workshop has been designed to help improve diver safety and reduce the risk of serious incidents and fatalities at sea.

Open to all BSAC members from Ocean Diver (or equivalent) and above, RNLI Diver Sea Survival aims to refresh divers' existing safety skills as well as introduce some new techniques for improving surface location and survival skills in an emergency situation.

A flexible and enjoyable course that can run in one day or over a series of sessions, Diver Sea Survival is a mix of theory, practical and open water sessions covering dive planning, risk assessment, equipment, surface sea survival techniques and methods for calling for help.
National Diving Officer Sophie Heptonstall said the new workshop was a welcome addition to BSAC's current range of Skill Development Courses.
"From Ocean Diver upwards, the RNLI Diver Sea Survival Workshop offers something for everyone, whether it is a skills refresh or to pick up new tips, to introduce new safety skills or to practice in the context of surface survival and location. It is perfect to run in-branch and can be conducted at any time of the year and I would encourage clubs to incorporate it into the annual training programme."
More information on the RNLI Diver Sea Survival Workshop
How to do the RNLI Diver Sea Survival Workshop
You can complete RNLI Diver Sea Survival via your own club – please speak to your Diving or Training Officer if you are interested and would like them to stage the workshop for you and your fellow members.

If you an Instructor interested in running the RNLI Diver Sea Survival Workshop in your club then for more information and to download the Instructor Resources go to Instructor Resources.

Alternatively, you can do the course at a BSAC Regional Event - please contact your Regional Coach.